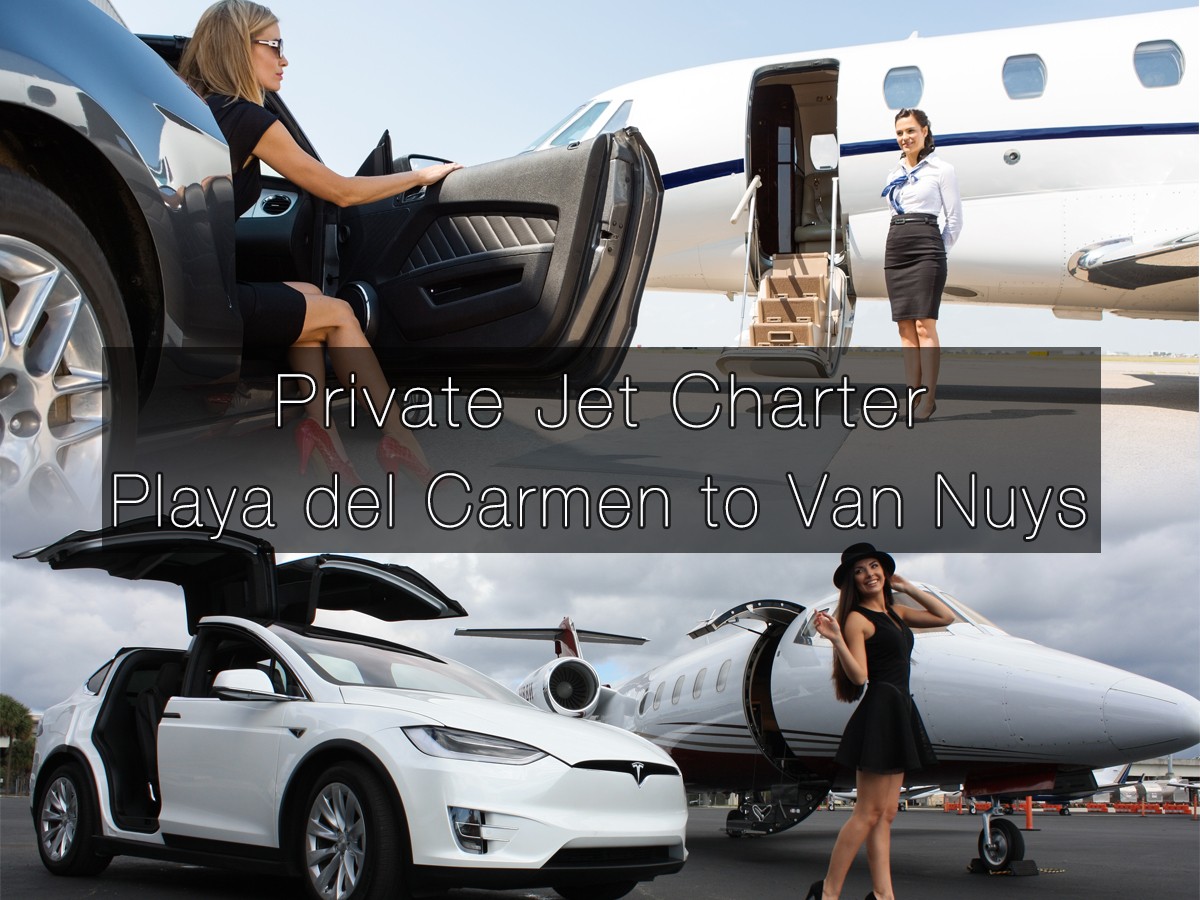 Monarch Air Group provides on-demand private air charters Playa del Carmen — Van Nuys.
Van Nuys is situated a few miles north of Los Angeles, the capital of the entertainment industry in the U.S. Van Nuys is also a gateway to the bustling business district of Los Angeles and its famous attractions. Visitors also enjoy exploring the nearby coastal communities of Venice Beach, Santa Monica and Marina del Rey for quaint seaside shops, sun-soaked beaches and epic California sunsets.
Charter a private jet Playa del Carmen to/from Van Nuys
Popular Attractions in Van Nuys
Anthony C. Beilenson Park;
Beverley Hills;
Descanso Gardens;
Disneyland;
Dodger Stadium;
Griffith Park;
Griffith Observatory;
Hollywood;
Hollywood BowlLa Brea Tar Pits;
Los Angeles County Museum of Art;
Mulholland Drive;
Natural History Museum of Los Angeles County;
Page Museum;
Paramount Pictures Studio;
Rodeo Drive;
Sepulveda Basin Wildlife Reserve;
Sunset Boulevard;
TCL Chinese Theatre (formerly Grauman's Chinese Theatre);
The Burbank Aviation Museum;
The Japanese Garden;
The Getty Center;
The Staples Center;
Universal Studios Hollywood;
Warner Bros. Studio Tour;
Van Nuys Golf Course;
Venice Beach.
What Airport Should I Use for My Private Charter Flight from Playa del Carmen to Van Nuys?
Airports Serving Van Nuys
When booking private air charter to Van Nuys, seven primary airports serve the area.
Van Nuys Airport (KVNY) is the most popular airport choice for private charter flights to and from the city.
Los Angeles International Airport (LAX) is on the west side of Los Angeles.
Hollywood Burbank Airport (BUR) is the closest airport to Hollywood and downtown Los Angeles.
Long Beach Airport (LGB) is three miles from Long Beach and 26 miles from Los Angeles.
John Wayne Airport (SNA) is in Orange County, 43 miles from the city.
Santa Monica Municipal Airport (SMO) is 14 miles from Los Angeles.
LA/Ontario International Airport (ONT) is 38 miles from the city. 

What type of aircraft should I use for my private charter flight?
A private jet from Playa del Carmen to Van Nuys can be matched to suit almost any travel plan, including overnight trips or extended stays. Flights typically operate using heavy, super midsize or midsize aircraft types:
Heavy jet options for private charters from Playa del Carmen to Van Nuys include the Dassault 7x, Falcon 900LX and the Gulfstream G650.
The Dassault 7x is one of the fastest jets in its class at 516 knots. The Dassault 7x consumes up to 30% less fuel than other jets in its class, dramatically lowering operating costs.
The Falcon 900LX's ultra-wide cabin provides three spacious areas and plenty of space for passengers to move about comfortably during flight, work productively or relax.
The Gulfstream G650 is one of the fastest in Gulfstream's fleet. The jet can travel at 92% of the speed of sound and has a maximum range of more than 7,000 miles. The G650 cabin can be configured with comfortable seating for up to 18 passengers.
Super Midsize jet optionsinclude the Cessna Citation Sovereign, Bombardier Challenger 350 and Dassault 50EX.
The Cessna Citation Sovereign offers speed and comfort with its capability to fly at Mach .75 while delivering a smooth ride. The Sovereign has a baggage capacity of 135 cubic feet.
The Bombardier Challenger 350 is configured for performance and passenger comfort with a wide cabin, flat floor and convenient baggage cargo areas. The aircraft's sound suppressing design ensures a quiet cabin for maximum productivity in flight. The Challenger 350 has a baggage capacity of 106 cubic feet.
Dassault's Falcon 50EX has a top speed of 481 knots and plenty of space for collaborative meetings or relaxation with a club seating arrangement and a separate area with a three-seat divan. The 50EX has a baggage capacity of 115 cubic feet.
Super midsize jets feature comfortable seating for up to 12 passengers, a full galley, catering and flight attendant service.
Midsize jet options include the Learjet 60XR, Gulfstream G150 and Hawker 850XP.
Bombardier's Learjet 60XR delivers efficient performance with a fast climb rate of 6,000 feet per minute and a maximum speed of 461 knots. The 60XR seats up to eight passengers. The 60XR has a baggage capacity of 48 cubic feet.
The Gulfstream G150 cabin has seating for up to seven passengers with more headroom than other jets in its class. The G150 has 50 cubic feet of baggage capacity.
The Hawker 850XP typically seats up to 9 passengers. The jet features a fast climb rate, digital entertainment, a galley and an intuitive cabin management system.
Midsize jets typically include digital entertainment, a galley and Wi-Fi for in-flight entertainment.
Airport Distances and Flight Times
Private Jet from Playa del Carmen (MMCZ) to Van Nuys 
Destination Airport
Airport Code
Distance (Nautical Miles)
Km
Miles
Estimated Flight Time
Heavy
Super Midsize
Midsize
Van Nuys Airport
VNY
1,861
2,143
3,448
5 hrs

16 min

5 hrs

12 min

5 hrs

21 min
Distances and flight times shown in the charts above should be considered as estimates only. One (1) nautical mile is equal to 1.1508 statute miles.
In conclusion, Van Nuys is one of the most popular destinations in Southern California and a gateway to Los Angeles. Whether you want to spend your time exploring charming coastal communities, scenic beaches, or star-studded attractions, your trip to Van Nuys promises to be an unforgettable California experience.
A professional on-demand private charter coordinator will help you select the best jet options to suit your travel requirements from Playa del Carmen to Van Nuys, including seamless transportation to and from the airport.