Monarch Air Group provides private air charter in Van Nuys, CA. Our clients benefit from top-notch service, unrelenting dedication to safety, wide selection of aircraft, and years of experience in chartering private jets. To obtain a free quote, please use our online quoting tool provided below, or call toll-free 1-877-281-3051.
Charter a private jet to/from Van Nuys
Book a Private Jet Charter to and from Van Nuys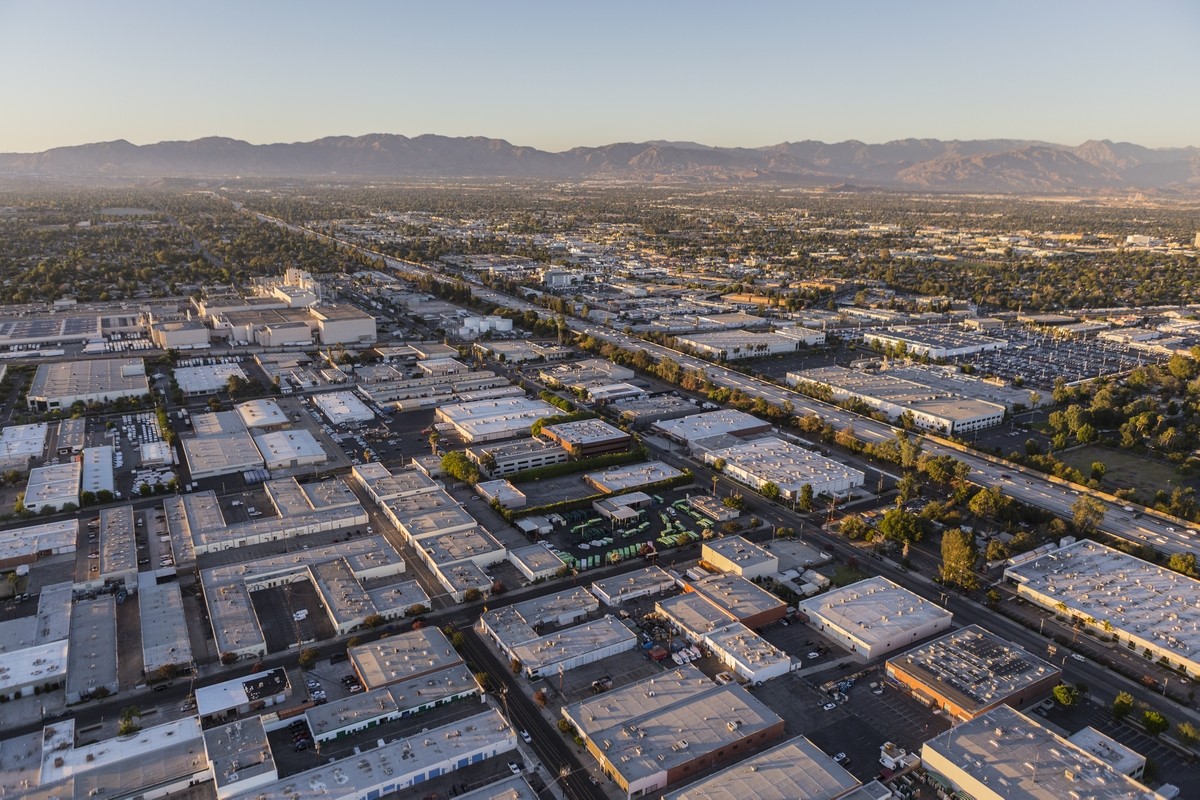 Monarch Air Group provides private jet charters to and from Van Nuys, CA, USA.
Situated nearby Los Angeles, Van Nuys is a popular site with one of the busiest airports. Most passengers prefer the Van Nuys Airport (VNY) in exchange for Los Angeles International Airport (LAX) because of time savings and comfort. Van Nuys Airport (VNY) is well equipped to provide private jets with minimum arrival delays and departure and hosts more than 108 private jets.
There are more than 24 airports in a fifty-mile radius from Van Nuys Airport (VNY). The most famous aircraft types are turboprops (King Air 200, Pilatus PC-12, and King Air B100), very light jets (Citation Mustang, Eclipse 500, Phenom 100), light jets (Beechjet 400, Hawker 400XP, Lear 35A, Citation II), midsize jets (Hawker 800XP, Learjet 60, Falcon 20, Gulfstream G-150), super-midsize (Citation X, Hawker 1000, Citation Sovereign, Challenger 300), and large jets (Gulfstream III, Challenger 604, Challenger 601, Legacy 600, and Falcon 2000). There are plenty of ultra-long jets like Falcon 7X, the Global Express, Gulfstream G 550, Gulfstream V, and also VIP aircraft options such as Boeing Business Jets.
About Van Nuys and Things to See
Van Nuys is situated in San Fernando Valley, SC. It was named after early settler and wheat farmer Isaac Newton Van Nuys. Van Nuys Boulevard is a main north-south main road renowned from the 1950s to the 1970s as a hub of teenage cruising. There is Van Nuys Airport, which is owned by Los Angeles World Airports and serves the government, corporate, and private aircraft needs. The most popular attractions are the Japanese Garden, the Anthony C.Beilenson Park, Sherman Oaks Castle Park, and some others. Van Nuys is situated north of Los Angeles and is a short drive to shopping, luxurious restaurants, and stunning art galleries and museums.
Van Nuys Map
FAQ for flying private to/from Van Nuys
Why choose a Van Nuys charter jet?
There are many benefits to choosing Van Nuys private jet charters. It is possible to customize your flight according to your travel plans. In addition, the departure time and destination can be selected arbitrarily, based solely on the passenger's needs. Such flexible planning is complemented by a high level of comfort for the passengers. Call one of our agents for a charter jet Van Nuys.
How much does it cost to book a Van Nuys private jet charter?
When renting a Van Nuys private jet the price is mainly determined by two factors such as the class of the aircraft and the distance flown. You should also take into consideration how many passengers are going to fly, the amount of luggage, and the availability of additional services. Our specialists will answer all your questions and help you plan your perfect air charter Van Nuys. You can also use our charter flight calculator to estimate the cost of your flight.
Here are some approximate prices for private jet charter flights to/from Van Nuys:
Charter a Private Jet from New York to Van Nuys: midsize jet – starting at $ 31,200;
Charter Flights from Van Nuys to Las Vegas: turboprop – starting at $ 5,500;
Private Charter Flights from Van Nuys to Aspen: turboprop – starting at $ 12,190.
What is the best plane for Van Nuys charter flights?
Planes for air charter service Van Nuys come in all shapes and sizes. When choosing an aircraft, you will need to consider your flight route, the number of passengers, and your personal preferences. To choose the best aircraft, please submit the flight request form, or call our agents 24/7 at 1-877-281-3051. You can also browse through our private jet models on our website.
| Aircraft type | Passengers | Non-stop range | Cruising speed | Intended use |
| --- | --- | --- | --- | --- |
| Light Jet | up to 6 passengers | about 700 – 2000 miles | 476 to 518 mph | for comfortable short- to mid-range distances |
| Midsize Jet | up to 10 passengers | about 1300 – 1500 miles | 422 to 541 mph | to fly nonstop from coast to coast |
| Super midsize Jet | up to 10 passengers | about 3.500 – 4.000 miles | 490 to 590 mph | for longer flights |
| Heavy Jet | up to 18 passengers | about 6.000 miles | 480 to 551 mph | traveling overseas in luxury for an intercontinental flight |
| Turboprops | up to 10 passengers | about 600 – 1.900 miles | 220 to 360  mph | for short- to mid-range flights |
| Ultra-Long Range Jet | up to 19 passengers | about 2,800 – 7,685 miles | 460 to 594 mph | for long-haul travels |
| Helicopters | up to 28 passengers | about 250 – 600 miles | 150 to 175 mph | for passenger and cargo transportation |
What are the benefits of flying on a Van Nuys private jet?
With a private plane charter Van Nuys you can enjoy your journey in peace, or be on board the highest standard jet and prepare for your important meetings. You can also take advantage of a group charter flight and be assured that every passenger will receive the highest quality service. All this creates an undeniable advantage of Van Nuys charter flights in comparison with regular flights. Our specialists will be happy to advise you and give you professional support.
How to book a Van Nuys empty leg flight?
Empty legs allow you to use a private jet on your flight and return without passengers to the base airport. It is an efficient way to travel and the cost of the flight is reduced by 75% compared to the regular price. Ask our consultants for up-to-date Van Nuys empty leg flight options. Specialists will contact you right away for details.
Popular Destinations near Van Nuys by Private Jet
Hollywood Hills – is a popular destination for private jets, a world-class treat for fashion lovers.
Burbank – a great destination for those who love to be outdoors, offers travelers on private charters a variety of attractions.
Beverly Hills – nestled between the cool ocean beaches of Southern California, offers world-class quality to residents and visitors.
Santa Monica – is perfect for explorers, nature lovers, tourists, and business travelers.
Santa Barbara – attracts affluent residents and eager tourists thanks to its year-round warm climate and unique Spanish architecture.
Our clients travel on efficient and comfortable private jets. If you haven't found the answers to all your questions here, you can contact our experienced and reliable team at any time or visit our air charter FAQ page.