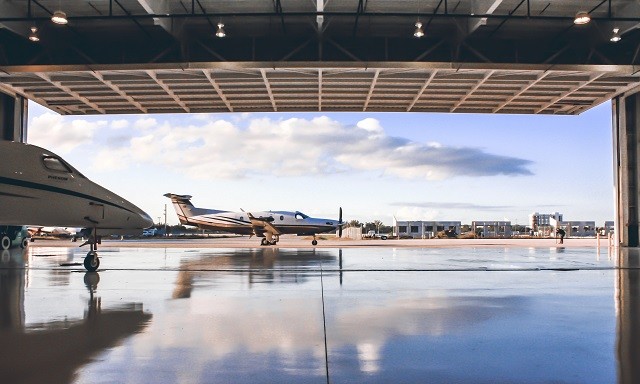 Monarch Air Group brings you Argentina's top places to visit when traveling on an executive aircraft. From wine and beef to tango and ski centers, this large country in the Southern Cone has plenty to offer international tourists.
Charter a private jet to the famous destinations in Argentina
When thinking about traveling abroad in a private jet some usual destinations come to mind. Paris, London, Rome, Amsterdam, Dubai, Shanghai, Bangkok, Rio de Janeiro. There are dozens of other popular places, but for some reason, South America, apart from Brazil, doesn't get mentioned too often. Well, that's a shifting trend. Countries like Peru, Chile, Bolivia, Uruguay, and Argentina are gaining ground in terms of hospitality and private aviation infrastructure.
Especially Argentina, the Southern Cone's nation with more airports and private aircraft, and also the largest geographically speaking, has registered an increase in private jet movements that hasn't gone unnoticed. U.S. based private jet provider Monarch Air Group recorded in 2018 a rise of 15% in flights to Argentina compared to 2017, and it's expected that this trend will continue in upcoming years. So, what does a country best known for Armando Maradona and Lionel Messi have to offer international travelers?
Mendoza: Charter a jet to the home of fine wine
The Mendoza region is where one of Argentina's top Malbec wines are produced, the nation's flagship strain. It's weather, very similar to the likes of Chile's Colchagua Valley and home to one of the world's greatest wines, is perfect for the vineyards; not too cool, not too cold, not exceedingly humid, nor overly dry.
Its proximity to The Andes Mountains plays a key role as well in its production, truly the place with arguably the best Malbec in the globe. Tours and tastings at the main vineyards are craved by travelers not only for the distinctive wine but also for the scenic views of the Andes; with some wineries located at the foothills of the iconic mountains.
Private jet to Buenos Aires: A piece of Europe in South America
Buenos Aires, the capital of Argentina, is one of the region's top destinations for a reason. It's arguably the most multicultural city in South America, exhibiting a rich cultural and nightlife and a well preserved Eclectic European architecture. If soccer is your thing, you must know that the top two rivals in Argentina have stadiums in the city; Boca Juniors and River Plate.
The country is also known for its great cuisine, world famous beef and top-notch wine places. Palermo, with its bars and coffeehouses, and Puerto Madero, displaying modern skyscrapers and luxurious restaurants, are a must stop during your visit. Finally, do you want to experience tango, the Argentinian popular style of music and dance? La Boca is the place thanks to its picturesque buildings, taverns, tours by foot and tango shows.
Bariloche: Private flight to nature and relaxation
Remember this name: Nahuel Huapi. This is a beautiful lake and Argentina's first National Park. The town of Bariloche sits in the southern shore and has a scenic view of this very special place in Northern Patagonia. It's famous for its Alpine-style architecture, exquisite chocolate shops, diverse trekking routes and ski resorts, like Cerro Catedral, a mountain located 12 miles from town which is South America's largest ski center.
Although with a population of roughly 100,000, it has a fully equipped airport and handling services for all type of private aircraft. Bariloche is a place to rest and connect with wilderness, while also offering great hospitality options and fine restaurants.
Established in 2005, Monarch Air Group is a leading provider of the on-demand private jet charter, aircraft management, and long-term aircraft lease. Among Monarch's customers are Fortune 500 corporations, leading entrepreneurs, Government agencies and world-leading NGO's.