Monarch Air Group provides private air charter in Buenos Aires, Argentina. Our clients benefit from top-notch service, unrelenting dedication to safety, wide selection of aircraft, and years of experience in chartering private jets. To obtain a free quote, please use our online quoting tool provided below, or call toll-free 1-877-281-3051.
Charter a private jet to&from Buenos Aires, Argentina
Private Jet Charter to and from Buenos Aires, Argentina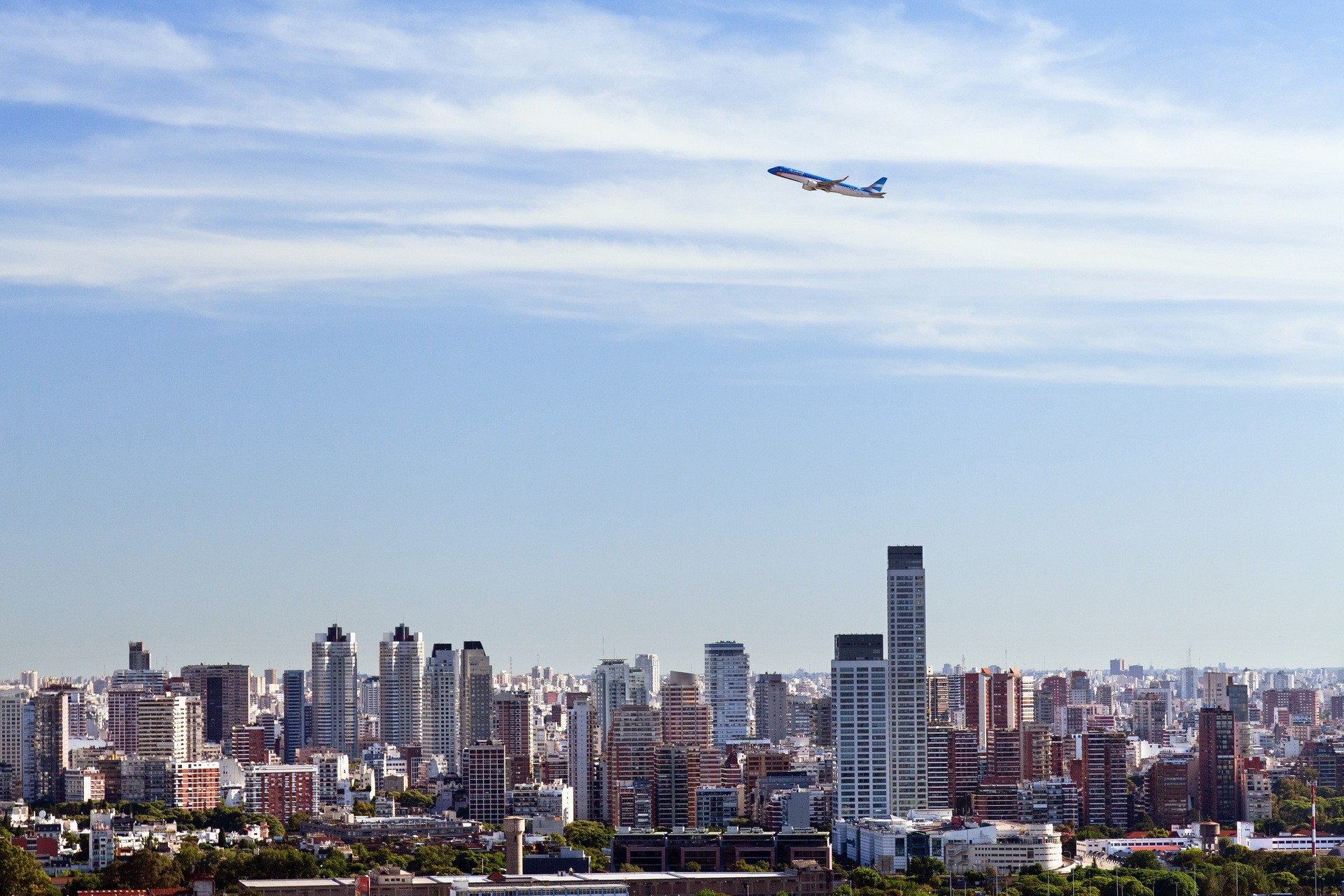 Monarch Air Group provides private jet charter flights in and out of Buenos Aires, Argentina.
The capital of Argentina and the second-largest city in the country is Buenos Aires, which is located on the banks of the River de la Plata. Buenos Aires private jet charter is a popular destination for business and leisure travelers worldwide because of its expansive parks, charming cafes, colonial architecture, dynamic neighborhoods, wide avenues, incredible activities, and exciting nightlife.
When renting a private jet to Buenos Aires, explore San Telmo, the city's oldest neighborhood, which is rich in colonial houses, cobblestone alleyways, and antique shops. On Saturdays, the neighborhood hosts a bustling street market including everything from artisan wares to live tango performances. Explore Puerto Madero, a newly developed district with some of the city's most lavish hotels, restaurants, and boutiques. It's a beautiful place to walk along the river and take in the sights.
To experience a little bit of mystery, book a private jet to Buenos Aires and visit the Recoleta Cemetery, one of the most well-known cemeteries in the entire world. The cemetery, which is a spectacular example of Gothic architecture, is the final resting place of some of the most well-known individuals in the nation, including Eva Perón.
Another great attraction you must attend with a private jet to Buenos Aires, is the Teatro Colón. It is a spectacular example of neoclassical architecture and one of the world's most famous opera houses. The theater provides guided tours and you can also attend a show.
When booking a private jet to Buenos Aires, be sure to try the local cuisine. A wonderful meal can be enjoyed in both a street restaurant and an elite restaurant. Argentinians prefer any mix of beef dishes. Pizza and Argentine fast food such as choripan and chorizo are popular here.
The main airport in Buenos Aires is the Ministro Pistarini International Airport, also known as Ezeiza International Airport. It is located about 14 miles southwest of downtown Buenos Aires and is Argentina's largest and busiest airport, handling domestic and international flights.
Buenos Aires Private Jet Rental Cost
The cost of renting a private jet to go to Buenos Aires may vary greatly depending on the aircraft's size and type, the flight's duration, and other factors.
For a one-way flight to Buenos Aires from Los Angeles, the rental cost of a heavy jet such as a Falcon 2000 begins at approximately $132,710. The minimum one-way cost for a Gulfstream G-650 or comparable ultra long range jet is $170,260.
Private Jet Airports near Buenos Aires
AEP, Arpt. Jorge Newbery, Buenos Aires, Argentina.
CYR, Laguna De Los Patos, Colonia, Uruguay.
EZE, Ezeiza Ministro Pistarini, Buenos Aires, Argentina.
LPG, La Plata, La Plata, Argentina.
FAQs: Private Jet Flight to Buenos Aires
Why Choose a Private Jet to Buenos Aires with Monarch Air Group?
Monarch Air Group provides customized private jet charters to Buenos Aires that prioritize your comfort, safety, and security. Our luxury flights are tailored to your specific needs and offer time-saving benefits and privacy.
How Much Does it Cost to Charter a Private Jet to Buenos Aires?
The cost of chartering a private jet to Buenos Aires depends on various factors, such as the aircraft type, route, and location. Typically, the cost ranges from $2,000 to $17,000 or more per flight hour.
What Types of the Private Jets Can Use for the Buenos Aires?
Monarch Air Group selects the appropriate private jet based on passenger capacity, flight duration, and desired on-board amenities. To provide you with the best aircraft and service, please provide us with as much information as possible about your charter trip to Buenos Aires.
What Are the Benefits of Flying a Buenos Aires Private Jet?
Private jet charters to Buenos Aires offer significant advantages over commercial flights. With reputable private jet rental companies, you can enjoy quick, flexible, and affordable travel options that are tailored to your specific needs, budget, and schedule.
Is It Possible to Travel with Pets to Buenos Aires on a Private Jet?
Sure, you can bring your pet to Buenos Aires on a private jet, but you must examine the city's animal import regulations and contact us ahead. Depending on the size of your pet, you may be required to rent a larger aircraft in order to ensure their safety and comfort during the flight.
Popular Destinations near Buenos Aires by Private Jet
Montevideo, Uruguay – Montevideo, the capital of Uruguay, is situated across the River Plate from Buenos Aires and provides a unique blend of colonial buildings, beaches, and cultural attractions.
Santiago, Chile – Santiago is renowned for its breathtaking mountain vistas, gourmet cuisine, and thriving arts scene. It is a popular place for tourists interested in exploring the Andes Mountains.
Rio de Janeiro, Brazil – Rio de Janeiro is renowned for its beaches, nightlife, and carnivals. It is a bustling city with a rich cultural history and a famous tourist destination around the globe.
Punta del Este, Uruguay – Punta del Este is a magnificent vacation town on the southeast coast of Uruguay.
Our clients travel in opulent, cutting-edge private planes. If you need assistance finding the answers to your questions on our air charter FAQ page, you can always get in contact with our accommodating and professional staff.