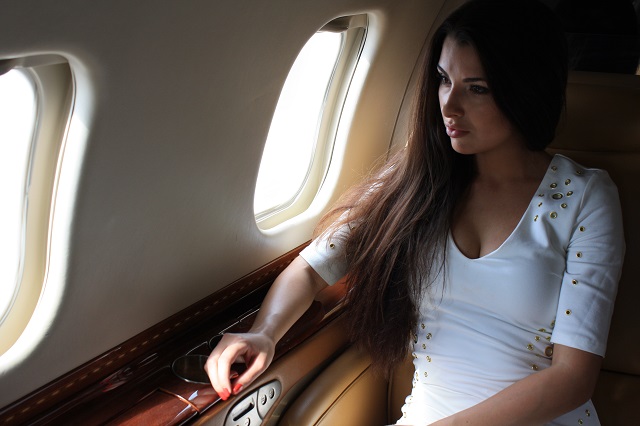 There are few places where a person can remain completely private from check-in to check-out. It's called private aviation for a reason, and although a growing number of new travelers have been coveted by its experience, there are others; celebrities, top rated athletes and politicians, that use it in order to go unnoticed.
From start to finish, this segment of aviation allows the client to remain private, especially when paying with cryptocurrencies. Monarch Air Group is one of few private charter operators that offers this method of payment, a move that was propelled in part by the client's demand, as previously stated by the company. But the payment method is just a piece of the puzzle, first comes the private terminal, the tailored cabin and the possibility to land in the outmost terminal in the country.
Flying with a completely empty cabin is in a class of its own, as well as traveling with the family or just the people you choose to travel with. Whatever the case, one of the few places a publicly renowned individual can remain out of the grid for some hours is by flying private, 40,000 feet away from paparazzies, from the latest talk show and opinion articles (although you have Wi-Fi aboard the plane). A private jet is the place where absolute anonymity is reached.
Private charter secrecy
Absolute secrecy from line personnel to flight attendants and pilots is a standard in the business. The crew signs a non-disclosure agreement that forbids them to take pictures during the flight and, more importantly, detail to third parties what happened aboard. Or else they would be flying on first class commercial. There are stories though where the crew has posted pictures of the flight, professionals that have misunderstood that the friendship built onboard finishes the minute the aircraft lands.
The private jet terminal or FBO (Fixed Base Operator) is also true to its name. People arrive just minutes before their flight, just to walk straight toward their plane after a swift pre-departure process. This step is also taken with complete secrecy and if wanted a private lounge awaits before jumping aboard. This stage is key for private charter operators, as they often outsource the FBO services and rely on the flawless service provided by a third party. Therefore, its crucial for them to partner with an established supplier.
Finally, once the flight lands at the selected terminal, domestic, regional or international, a specially parked vehicle (for safety and confidentiality purposes) awaits the passenger at a new private terminal, thus ending the complete process by traveling with flexibility, comfort and absolute privacy. This is what private aviation is all about; being true to its name by providing the top-level service and discretion celebrities and public personalities are expecting from beginning to end.
Established in 2005, Monarch Air Group is a leading provider of on demand private jet charter, aircraft management and long-term aircraft lease. Among Monarch's customers are Fortune 500 corporations, leading entrepreneurs, Government agencies and world leading NGO's.