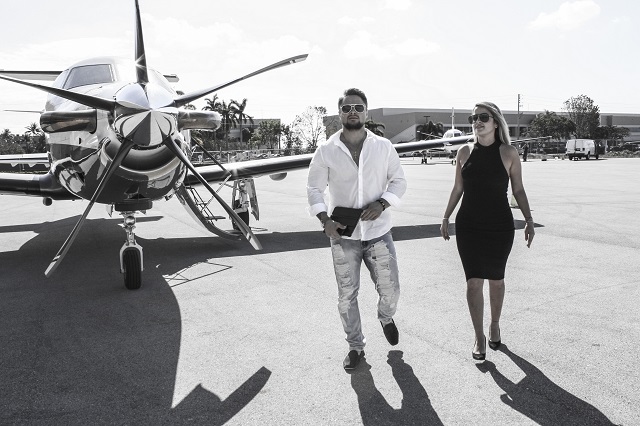 Time is arguably the most valuable commodity across industries. How a business can achieve, in less time, the delivery of a product, service, or the manufacturing of a good, without undermining quality, will be the building block for success. And this is the case for small, medium and large corporations; they are all tied to time-bound promises towards their clientele. How does this link to private aviation?
Accomplishing more in less time is key to remain relevant
For small to medium companies, with a reduced staff and smaller budgets, accomplishing more in less time is key to remain relevant. This means aiming for less time wasted in the airport, arriving closer to destination and then departing right after delivering a product, once a problem in the field is solved or immediately after a meeting. This avoids the need to wait until the one daily commercial flight to your city departs from a regional or domestic terminal.
The previous is actually a game-changer in the success of smaller companies, searching for underdeveloped markets with the aim to get to the few places where multinational corporations still haven't find interest in taking action. This often means to go places with reduced to no commercial airline connections; precisely where private aviation thrives by landing in places where large aircraft can't and reducing, sometimes even in hours, lengthy and costly ground transfers before reaching your final destination.
For companies like Monarch Air Group, a private jet provider based in Fort Lauderdale, these type of bookings often come in the form of turboprops or light jets for one to two hour flights tops and headed toward domestic terminals. It not only makes more sense due to the costs of the flight, but because small companies often have regional reach instead of national or international, so chartering a large plane is not advisable.
"We make sure we find the perfect aircraft that fits the needs of our clients. There's the right plane for every route, and it's every charter provider's job to obtain access to it, wherever it may be located. Private aviation is about meeting demands in a time-efficient manner; time is money and every passenger doing business wants to arrive faster from point A to B. Small and medium businesses are understanding this tangible asset and how it positively impacts their bottom line," states David Gitman, Executive Director for Monarch Air Group.
Private aviation is not only for big businesses
There's a clear misconception that private aviation is only for big businesses listed on Forbes and famous CEO's. The access to this segment has risen considerably during the past years thanks to a boost in availability, a change in the perception by frequent flyers and new audiences experiencing this service and a fair price worldwide.
Private aviation will continue connecting entrepreneurs, small and medium business owners in a quest to satisfy their client's needs and meeting even their most ambitious growth objectives, by increasing production and reducing the long-term costs.
Established in 2005, Monarch Air Group is a leading provider of on demand private jet charter, aircraft management and long-term aircraft lease. Among Monarch's customers are Fortune 500 corporations, leading entrepreneurs, Government agencies and world leading NGO's.