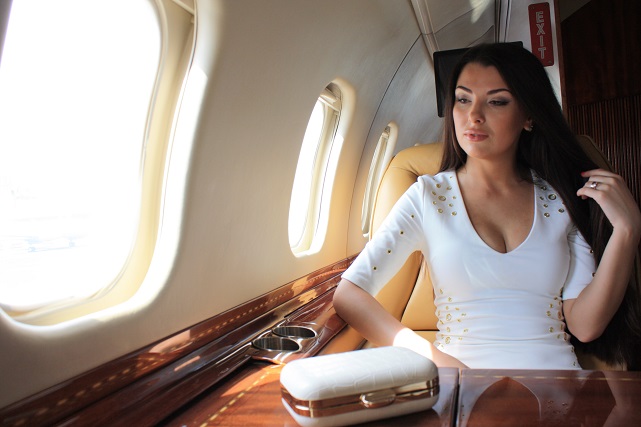 Although most fly to Paris or Cote D'Azur during the summer, there are several places in France that are underappreciated, but worth the visit.
Charter a private jet to the best summer places in France
Depending on whether you are planning a trip around visiting wineries, a cultural and historical immersion, or just a relaxing vacation in the beautiful Provence, below are some towns that are great to explore.
1. Burgundy
Known as the wine region of France, Burgundy is a beautiful place to visit for its vineyard landscapes. Here, you can spend weeks venturing around the fields and sampling some of the world's most legendary wines and famous Burgundian truffles.
If you stay after the summer you can gain more knowledge in viniculture and participate in an actual wine harvest and many charity dinners. Stay in the capital of Burgundy, Dijon, and partake in the city's annual International Gastronomy Fair, or just dine at the several Michelin-star restaurants around town, or enjoy a romantic picnic in the heart of the vineyards.
2. Provence
No matter what the season, Provence remains beautiful year-round. Here, the field is colored with red poppies and rows of lavender. Provence is perfect for an afternoon hike through the numerous nature trails and visiting goat cheese farms, as well as taking private workshops in painting techniques.
In Provence, you can visit the city of Avignon which is home to the Papal Palace (a UNESCO World Heritage site) or Aix-en-Provence, home of Cezanne, a famous French artist. Both cities are full of history and antique shops, where you can spend the week just browsing through beautiful boutiques. You can also spend some time tasting the local rose wines or almond flavored calissons.
3. Southern France, Nîmes
On the border of Provence and Languedoc, Nimes is a beautiful city known for its architecture, rich culture, special events and the birthplace of denim. The main attraction of the city has always been the Les Arenes, a 1st-century Roman arena that is filled in the summer with people watching bullfighting, concerts and various different Roman Games.
In addition to that, the Jardin de la Fontaine gardens is also a beautiful oasis that was constructed back in 1750 and still includes some of the various Roman artifacts such as the romantic Temple de Diane. North of the Roman arena, you can find little-hidden streets with special places such as the Archeological Museum, and the Museum of Old Nimes where you can learn about the story of the cotton jean cloth that Levi Strauss bought to import into the USA in 1848.