Private air charter in North Las Vegas, NV offers privacy, efficiency and flexibility to guarantee a pleasant time traveling. Just rent your North Las Vegas private jet and you get to save time on reserving and registering tickets.
Charter a private jet in North Las Vegas:
Book a Private Jet Charter to North Las Vegas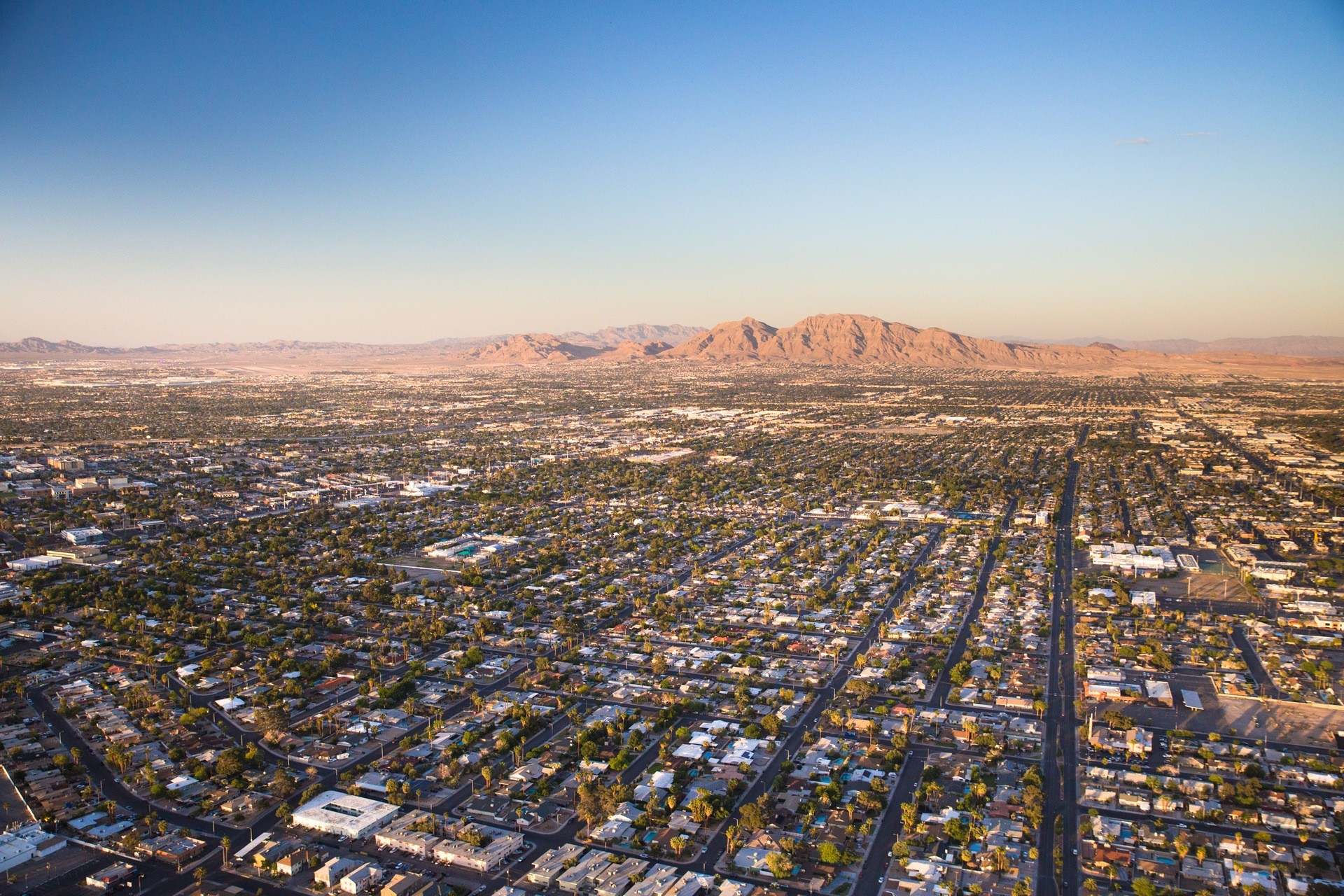 Monarch Air Group provides private jet charter flights in and out of North Las Vegas, Nevada, USA.
In Clark County, on the northern edge of the Las Vegas Valley, Nevada, is North Las Vegas, a city of desert valleys, panoramic views, and dynamic development. Travel by private jet to Vegas, relax in luxury casino resorts, indulge in outdoor adventures, or go to the best destinations in Nevada.
A charter flight to North Las Vegas offers a very different set of attractions and appeal. Tourists come here for events and festivals at Las Vegas Motor Speedway or stay at luxury resorts that are convenient base camps for various activities. Outdoor enthusiasts can enjoy hiking, fishing, biking, and even skiing.
Residential and commercial development, entertainment activities, and cultural amenities make North Las Vegas a perfect destination for many tourists. Visit Aliante Nature Discovery Park, with 20 acres of land that also features a lake, waterfall, and plenty of recreational amenities. Also, Tule Springs Fossil Beds National Monument, on the northwest edge of town, maybe the world's best accumulation of Ice Age fossils. Other popular attractions like City View Park, the Thai Buddhist Temple of Las Vegas, Municipal Golf Course, Planetarium, and Broadacres Marketplace are also available with a North Las Vegas private jet charter.
The city has its airport, North Las Vegas Airport (VGT), which is used primarily by helicopters and smaller planes. Other nearby airports for jets North Las Vegas are Henderson Executive Airport (HSH) and McCarran International Airport (LAS).
North Las Vegas Private Jet Airports within 70 miles
BLD, Boulder City
DRA, Desert Rock
HSH, Henderson Sky Harbor
INS, Af Aux, Indian Springs
LAS, Mc Carran Intl
FAQs: Private Jet Flights to North Las Vegas
Why choose a private jet to North Las Vegas with Monarch Air Group?
Monarch Air Group can offer a wide range of private jet to Vegas solutions allowing passengers to travel in style, safety, and maximum comfort. Combined with the best-personalized service, a North Las Vegas private charter flight provides a hassle-free, efficient and luxurious journey.
How much does it cost to book a North Las Vegas private jet charter?
The total cost of a North Las Vegas jet rental depends on various factors, starting with the route, size, and aircraft type. However, on average, North Las Vegas charter flights range in price from $1,200 to $14,000 per billable flight hour.
What types of private jets can use for North Las Vegas charter flights?
Monarch Air Group has access to a network of private jets North Las Vegas, from turboprops to executive jets with all the luxury features. We consider all your wishes when choosing a jet for a North Las Vegas air charter service and provide a direct flight to your destination.
What are the benefits of flying on a North Las Vegas private jet?
With North Las Vegas private jet charter, you can get to specialized events, remote locations, and destinations underserved by regular airlines. Our extensive aviation experience and knowledge of local airports mean we can get you where you need to go for the best price. A private jet North Las Vegas offers essential benefits, including access to private terminals and fast security clearance.
Popular destinations near North Las Vegas by private jet
Carson City – boasts several critical historical landmarks.
Virginia City – is a small town with an incredible atmosphere where you can experience the Old West of the 19th century.
Reno – is 45 minutes from Lake Tahoe, where you can enjoy authentic cuisine or live music.
Las Vegas – is known as the world's entertainment capital, with endless games of chance, world-class restaurants, and famous shows.
Our clients travel on efficient and comfortable private jets. If you have yet to find the answers to all your questions here, you can contact our experienced and reliable team at any time or visit our air charter FAQ page.