Monarch Air Group provides private air charter in North Chicago, Illinois. Our clients benefit from top-notch service, unrelenting dedication to safety, wide selection of aircraft, and years of experience in chartering private jets. To obtain a free quote, please use our online quoting tool provided below, or call toll-free 1-877-281-3051
Charter a private jet in North Chicago, IL:
About North Chicago, Illinois, United States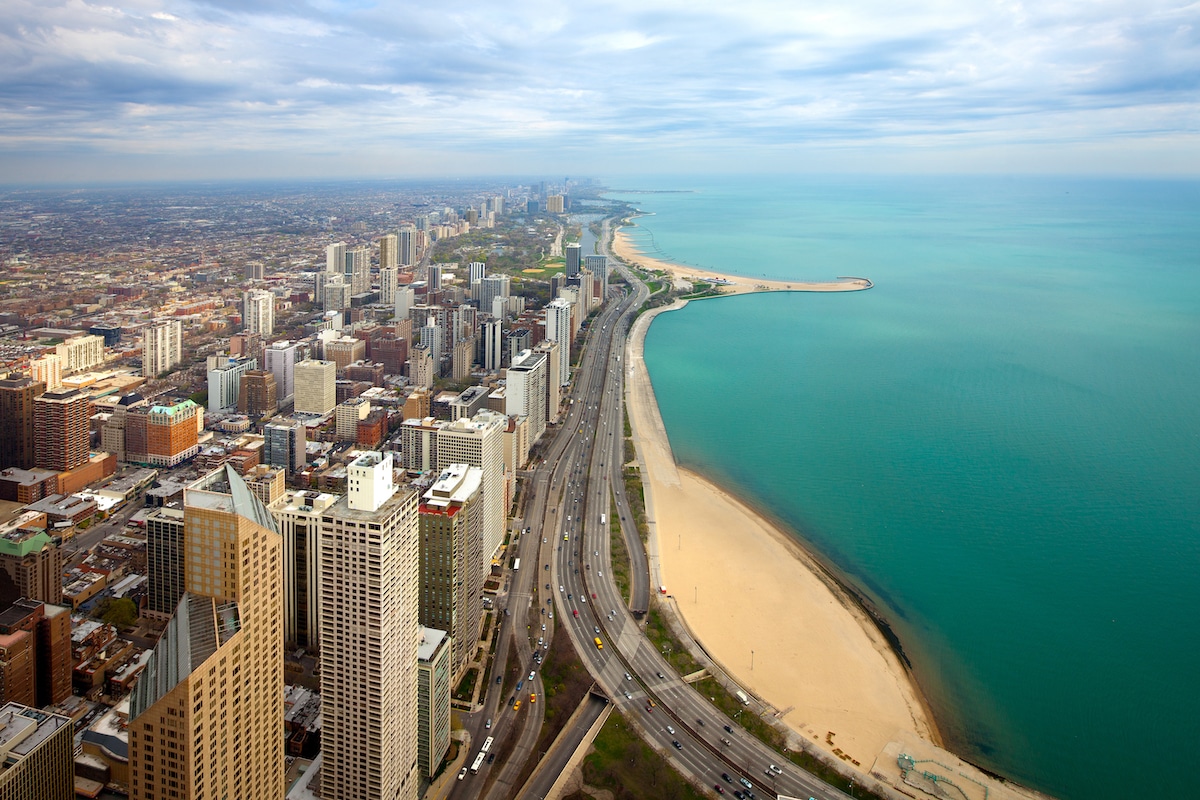 Monarch Air Group offers plenty of private jet charter options to and from North Chicago, Illinois, United States.
The scenic suburb of the Chicago Metropolitan Statistical Area, North Chicago is a prominent city within Lake County. The city has an estimated population of approximately 29,951 people who enjoy all the perks of living in a fabulous suburb with the big city conveniences. North Chicago lies on Lake Michigan and is renowned for its breathtaking views and abundant outdoor activities.
The nearest major airports to North Chicago are Chicago O'Hare International Airport located 31 miles from the city center and General Mitchell International Airport situated 52 miles from North Chicago.
North Chicago, IL Airports within 70 miles
1. AUZ, Municipal Airport, Aurora, United States
2. CGX, Merrill C Meigs (closed), Chicago, United States
3. CHI, Chicago FSS, Chicago, United States
4. DPA, Dupage County, Chicago, United States
5. ENW, Kenosha Regional Airport, Kenosha, United States
6. GYY, Gary/Chicago International, Gary (IN), United States
7. JMH, Marriott Heliport, Schaumburg, United States
8. JOT, Municipal, Joliet, United States
9. JVL, Rock County, Janesville, United States
10. LOT, Lewis Lockport, Lockport, United States
11. MDW, Midway, Chicago, United States
12. MGC, Michigan City Arpt, Michigan City, United States
13. MKE, General Mitchell International, Milwaukee, United States
14. MWC, Lawrence J Timmerman, Milwaukee, United States
15. NBU, NAS, Glenview, United States
16. PWK, Pal-Waukee, Chicago, United States
17. RAC, Horlick, Racine, United States
18. RFD, Greater Rockford Airport, Rockford, United States
19. UES, Waukesha, Waukesha, United States
20. UGN, Memorial, Waukegan, United States
Hotels in North Chicago, IL
1. Candlewood Suites Chicago-Waukegan, 1151 South Waukegan Road, Waukegan
2. Residence Inn by Marriott Chicago Waukegan/Gurnee, 1440 South White Oak Drive, Waukegan
3. SpringHill Suites by Marriott Chicago Waukegan/Gurnee, 4101 Fountain Square Place, Waukegan
4. Courtyard by Marriott Chicago Waukegan/Gurnee, 3800 Northpoint Boulevard, Waukegan
5. Navy Lodge, 2500 Meridian Drive, Great Lakes
6. Sleep Inn, 3250 Bittersweet Avenue, Lake Bluff
7. Navy Gateway Inns and Suites – Naval Station Great Lakes, 62, 2423 MacDonough Dr, Great Lakes
8. Magnuson Hotel Waukegan, 630 North Green Bay Road, Waukegan
9. Red Roof Inn Gurnee – Waukegan, 3031 Belvidere Road, Waukegan
10. Candlewood Suites Chicago-Waukegan, 1151 South Waukegan Road, Waukegan
11. Residence Inn by Marriott Chicago Waukegan/Gurnee, 1440 South White Oak Drive, Waukegan
12. SpringHill Suites by Marriott Chicago Waukegan/Gurnee, 4101 Fountain Square Place, Waukegan
13. Courtyard by Marriott Chicago Waukegan/Gurnee, 3800 Northpoint Boulevard, Waukegan
14. Navy Lodge, 2500 Meridian Drive, Great Lakes
15. Ramada Inn, 200 North Green Bay Road, Waukegan
16. Sleep Inn, 3250 Bittersweet Avenue, Lake Bluff
17. Navy Gateway Inns and Suites – Naval Station Great Lakes, 62, 2423 MacDonough Dr, Great Lakes
18. Howard Johnson Waukegan, 619 South Green Bay Road, Waukegan
19. By the Way Motel, 123 Skokie Highway, Lake Bluff