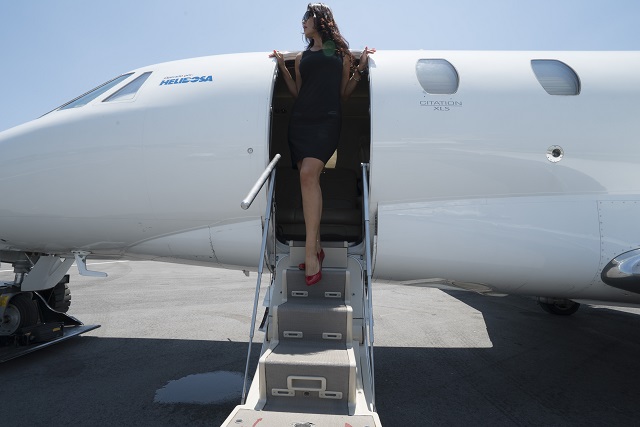 If you had a bad relationship with an airport in the past and think all airports are the same, read on. Here is the list of the most amazing airports in the world.
Charter a private jet to amazing airports around the World
Airports can be interesting, and no delayed flight can spoil your mood because there are tons of things these airports have to offer.
1. Tokyo Haneda International Airport (HND)
Nicknamed Haneda Airport, it is one of Japan's two major international air terminals. It serves the Greater Tokyo area and remains a favorite among tourists and business travelers because of its service efficiency and location near the capital. There are 44 shops, restaurants, and light meal outlets throughout the building.
2. Incheon International Airport (ICN)
Opened in 2001, Incheon is the largest airport in South Korea. It handled 62 million passengers in 2017, making it Asia's and the world's 8th busiest airport for international passengers. Inside this building are private sleeping rooms, lounge rooms, spas, massages, restaurants, shopping boutiques, and the Museum of Korean Culture. Cultural performances are demonstrated every day.
3. Singapore Changi International Airport (SIN)
Travel in luxury with Changi Airport. This airport received praise for its opulence amenities, shopping, and dining options within its modern architecture. Travelers are treated to spas, movie theaters, a wild corkscrew slide, and a multimedia entertainment deck.
4. Hamad International Airport (DOH)
Constructed on a $16 billion budget, this Qatar airport is mesmerized by its complex building structure. Labeled as a luxury experience, there are international dining and high-end shopping areas throughout this airport's 5,400 acres of land.
5. Vancouver International Airport (YVR)
One of the few major international air terminals to have planned floatplanes, Vancouver International Airport has been North America's top-ranked eight times in a row. A collection of Pacific Northwest art is held within its wall. One may go to a salon, spas, lounge, or the typical shopping and dining when attending this airport.
6. Munich Airport (MUC)
Its construction is one of a kind architecture in Germany. Munich Airport is mainly made of glass which gives a breezy atmosphere. Step inside, and one will have access to hairdressers, fitness studios, massage services, lounges, restaurants, and shops.
7. Amsterdam Schiphol Airport (AMS)
With an estimated number of over 63 million passengers per year, this makes Amsterdam Schiphol Airport one of the busiest areas in Europe. Leisure activities and education in one's spare time played a huge role in this air terminal since 1916. There is a library, massage machine, and meditation centers for the weary.