Monarch Air Group provides private air charter in Moses Lake, Washington. Our clients benefit from top-notch service, unrelenting dedication to safety, wide selection of aircraft, and years of experience in chartering private jets. To obtain a free quote, please use our online quoting tool provided below, or call toll-free 1-877-281-3051
Charter a private jet in Moses Lake, WA:
Book a Private Jet Charter to Moses Lake, Washington, United States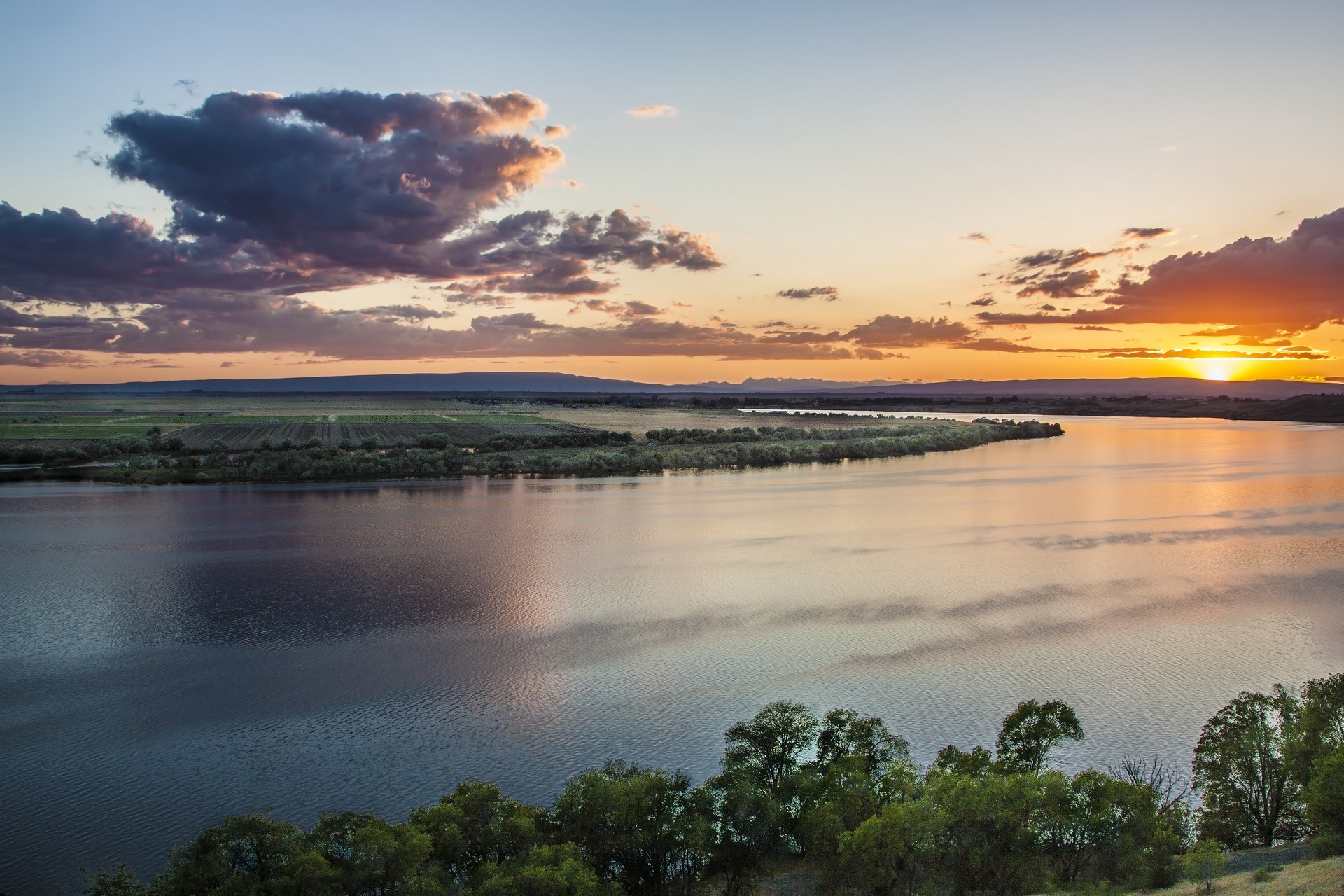 Monarch Air Group offers plenty of private jet charter options to and from Moses Lake, Washington, United States.
Moses Lake, the largest city in Grant County, is in the U.S. state of Washington. For those flying a private jet to Washington, Moses Lake will be a revelation of an abundance of amazing nature. A private flight to Moses Lake guarantees a quick trip to a place for a leisurely, memorable vacation with the family.
The city is a part of the Moses Lake-Othello CSA. It provides world-class facilities, quality education, great entrepreneurial opportunities, diverse recreational options, and a thriving economy. This ensures the popularity of Moses Lake charter flights for business. Just south of town is Potholes Reservoir and Columbia National Wildlife Refuge, which has several seeping lakes and a wealth of birds and other fauna natural to the area.
Charter a private jet to Moses Lake to visit Resorts at Moses Pointe, one of the favorite golf courses for golfers from all over the Pacific Northwest at 400 acres. Also, Artgarden Pottery, Moses Lake Museum & Art Center, Blue Heron Park, Potholes State Park, and Surf 'n Slide Water Park are popular with visitors to Moses Lake. The best times to visit Moses Lake are during Spring Festival and the Moses Lake Water Sports Festival in June.
Pangborn Memorial Airport is the closest major airport to Moses Lake, which is served by charter jets to and from Moses Lake. It is situated 64 miles from the city center and operates domestic flights.
Moses Lake, WA Private Jet Airports within 70 miles
MWH, KMWH, Grant County International Airport
EPH, KEPH, Ephrata Municipal Airport
FVH, Othello Municipal Airport
JZN, Quincy Municipal Airport
Hotels in Moses Lake, WA
Comfort Suites, 1700 E. Kittleson Road, Moses Lake
Motel Oasis, 466 Melva Lane, Moses Lake
AmeriStay Inn & Suites, 1157 North Stratford Road, Moses Lake
Holiday Inn Express & Suites Moses Lake, 1735 Kittleson Road Northeast, Moses Lake
Ramada Moses Lake, 1745 Kittelson Road, Moses Lake
Fairfield Inn & Suites by Marriott Moses Lake, 2380 Maiers Road, Moses Lake
Best Western Plus Lake Front Hotel, 3000 West Marina Drive, Moses Lake
Lakeside Motel, 802 West Broadway Avenue, Moses Lake
Inn at Moses Lake, 1741 Kittelson Road, Moses Lake
Sage N Sand Motel, 1011 South Pioneer Way, Moses Lake
FAQ for Private Jet Flights to Moses Lake
Why choose a private jet to Moses Lake with Monarch Air Group?
Monarch Air Group provides Moses Lake private plane charter and the best prices for a private jet to Moses Lake. It guarantees your privacy, making airplane rental at Moses Lake as luxurious and comfortable as possible. Our team arranges Moses Lake private jet charters, from arranging in-flight meals to making last-minute changes to your charter flight schedule. We will meet your requirements to ensure that our services meet your expectations for your Moses Lake flight rental.
How much does it cost to book a Moses Lake private jet charter?
The cost of a Moses Lake private jet rental can vary significantly depending on the size of the Moses Lake jet, the origin of the flight, the destination, and many other factors. We offer a personalized Moses Lake air charter service, taking care of every detail to make your flight a unique experience. The best way to provide you with Moses Lake charter flight pricing is to fill out a form indicating your specific flight. What's more, you can get a rough estimate of the flight cost by using a private jet charter cost estimator.
Here are some approximate prices for private jet flights to Moses Lake:
Charter a private jet to Moses Lake from Teterboro will cost from $29,670;
Charter Flights from Moses Lake to Miami will cost from $40,710;
Private Flights to Palmetto Bay from Los Angeles will cost from $12,310;
*Estimated price before taxes & fees.
What types of private jets can use for Moses Lake charter flights?
Monarch Air Group can provide competitive prices for VIP jets, airliners, and heavy, light, or turboprop aircraft. First, we will advise you on the type of aircraft which best suits your needs, depending on the route, several passengers, or the level of comfort you require for your Moses Lake charter flight. Then, you decide when to take off, where to land, who to take with you, and what you want to see on your private jet.
| Aircraft type | Passengers | Non-stop range | Cruising speed | Intended use |
| --- | --- | --- | --- | --- |
| Light Jet | up to 6 passengers | about 700 – 2,000 miles | 476 to 518 mph | for comfortable short- to mid-range distances |
| Midsize Jet | up to 10 passengers | about 1,300 – 1,500 miles | 422 to 541 mph | to fly nonstop from coast to coast |
| Super midsize Jet | up to 10 passengers | about 3,500 – 4,000 miles | 490 to 590 mph | for longer flights |
| Heavy Jet | up to 18 passengers | about 6,000 miles | 480 to 551 mph | traveling overseas in luxury for an intercontinental flight |
| Turboprops | up to 10 passengers | about 600 – 1,900 miles | 220 to 360 mph | for short- to mid-range flights |
| Ultra-Long Range Jet | up to 19 passengers | about 2,800 – 7,685 miles | 460 to 594 mph | for long-haul travels |
| Helicopters | up to 28 passengers | about 250 – 600 miles | 150 to 175 mph | for passenger and cargo transportation |
What are the benefits of flying on a Moses Lake private jet?
Moses Lake jet charter is the most efficient and comfortable way to fly. Moses Lake private jet charters allow you to meet strict schedules and attend some meetings in different cities or make multiple site visits in one day. Access to private terminals also helps you avoid the hassle of busy airports and lines at security checkpoints. Also, with private aircraft rental, there is the option to book additional services like personalized in-flight meals or hotel shuttle service. Our charter flight specialists are available 24 hours daily to provide complete service.
Popular destinations near Moses Lake by private jet
Spokane – offers a diverse selection of activities, including many outdoor attractions.
Bellevue – is the perfect weekend destination, offering a wide variety of family-friendly activities.
Port Townsend – is popular with guests to enjoy the fresh sea air, beaches, and boating.
Leavenworth – is with picturesque mountains, forests, and distinctive Bavarian cuisine.
Bellingham – offers a variety of cultural and artistic attractions.
Our clients travel on efficient and comfortable private jets. If you haven't found the answers to all your questions, you can contact our experienced and reliable team at any time or visit our air charter FAQ page.