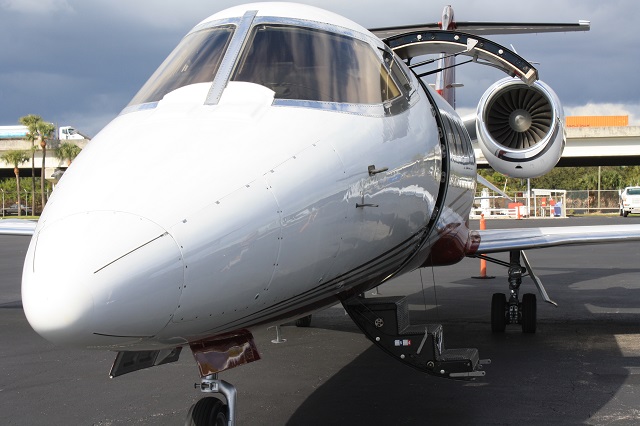 Welcoming thousands of visitors each year from all across the world, the Paris Air Show is a key event in the aviation industry, bringing together key players in the global aerospace and space industries. In addition to that, it is also the oldest and largest event of its kind, followed by the Dubai Air Show and Singapore Airshow.
Charter a private jet to the Paris Air Show
Over the course of the event, the general public along with industry professionals are invited to discover the latest technological innovations, new planes on the market and participate in the viewing of air displays and other activities.
The latest Paris Air Show was held at the Salon du Bourget from June 19 to 25, 2017 and attended by more than 180,000 people. There were 2,381 exhibitors from 48 different countries, showing 140 varieties of aircraft including the launches of Airbus A321neo and Boeing 787-10. The next show is scheduled to be held from June 17 to 23, 2019.
In addition to visiting the city to attend the Paris Air Show, below are additional things you can do, see and visit while discovering the fascinating, legendary and beautiful city of Paris, France to enhance your overall experience.
Must See in Paris
In addition to the thousands of different museums in Paris such as the Louvre, another iconic place to visit is the Arc of Triumph, a large monument that is dedicated to the people who fought in the French Revolution and Napoleonic Wars. Located at the end of the world-famous Champs-Elysees, the monument is one of the most visited places in the city.
Must Do in Paris
Walk in the elegant gardens of Versailles. One of the most beautiful chateaus both aesthetically and architecturally, Versailles was first built in 1624 and used as the home for some of the most famous and noble names in French history, including Louis XIV, Louis XV, and Louis XVI.
Must Taste in Paris
A trip to Paris wouldn't be complete without a stop to taste a macaron at Lauduree. Described as delicious biscuits made from egg whites and sugar, they are worldwide famous in Paris. In addition to the macarons, there are numerous patisseries in the cities where you can enjoy a croissant or wine and cheese to change it up a little.
Airports
Paris Le Bourget Airport (LBG) or Charles de Gaulle Airport (CDG)