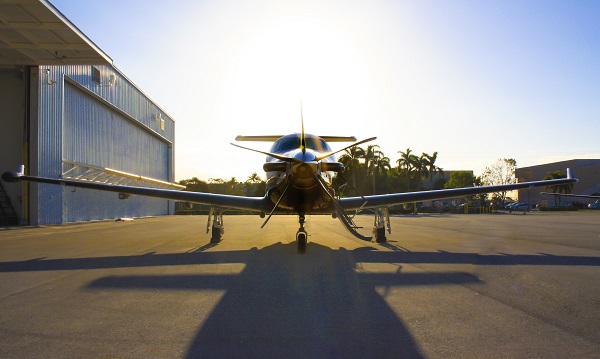 Present trends in the business aviation market are constantly tied with the digitalization of the industry, an increase in aircraft availability and how consumers are shifting the way they relate to this service, with cost-efficiency as the main driver instead of pure luxury and celebrity-esque vibes.
While all the previous are from a user's perspective, what's there to be done for those offering the service? How can brokers and operators continue piloting a change in today's ultra-competitive environment? Monarch Air Group breaks down 5 areas that can help private jet providers worldwide reach higher by generating revenue diversification and therefore minimize susceptibility to external political or economic changes.
1. Diversification
Operators and brokers alike, but especially charter brokers, can capitalize on other segments that require private jets or turboprops. Air medical services arise as a solid business line thanks to an increasing demand from hospitals and insurance companies. Some operators can interchange their aircraft between a business and medical configuration, but those who aren't would have to invest before jumping in this market, apart from having a trained medical staff.
Brokers can just sort through companies that already have these capabilities as well as a certified medical team and organize the service. Freight transport and business continuity operations are also possibilities to broaden the scope of services from private aviation providers.
2. Connecting routes without commercial aviation
Being the go-to option when connecting passengers to airports with a reduced number of commercial flights is what business aviation is all about. But there's room for providers in the market to be more aggressive. What about building ties with commercial airlines to secure a steady demand for flights to remote terminals? Or maybe generate tailored deals for clients interested in these routes?
A simple market research will provide the routes and the estimated number of passengers that might be willing to pay a bit more for a direct private flight instead of boarding two connecting planes and wasting up to six more hours to get to the destination.
3. Minimizing costs
Isn't this the goal for every business? Yes, but especially in aviation. The shifting costs of fuel and insurance, the lack of pilots, new players in the market with fewer overhead costs and thus cheaper prices, are some of the variables that demand a reduction in costs.
Being more efficient in spare parts sourcing and maintenance in general, pursuing fleet commonality and thoroughly selecting cost-efficient suppliers, like FBO's and catering companies, can help reduce costs in this competitive industry. This goes especially for operators which, in hand, will help brokers deliver a more appealing proposal for its client.
4. Reshaping the experience
It's on private aviation providers to deliver the right message to their clients and potential users. Luxury is way in the past, and new keywords in the business such as flexibility, time and availability should lead the way. The possibility to depart and land at almost any airport, at any time and 10 minutes prior to the scheduled takeoff is second to none.
Using the word luxury might not be aligned with the expectations of new users, which will use the service as a necessity rather than seeking exclusivity. Charting a turboprop for a two-hour flight for six passengers to an airport with only three weekly commercial flights is more about time-efficiency and opportunity than luxury, don't you think?
5. Lobbying for private-only airports
We all know how the experience of a massive international airport from a passenger perspective is. Crowded, to say the least. And the same thing happens for private aircraft; they still must use the same jammed runways and taxiways as larger airliners, thus spending plenty of minutes grounded.
There are hundreds of terminals dedicated to private aviation and which serve as second option airports if an emergency arises. Teterboro in New York, John Wayne in Los Angeles, Miami-Opa Locka Executive Airport, Chicago Midway and Dallas Love Field are some of the most concurred in the states by private aircraft.
They are close to each city's downtown and have great infrastructure, from FBO's to large hangars. As the amount of private aircraft continues to increase, this market needs more dedicated airports in order to continue delivering the promise of efficiency.
Established in 2005, Monarch Air Group is a leading provider of the on-demand private jet charter, aircraft management, and long-term aircraft lease. Among Monarch's customers are Fortune 500 corporations, leading entrepreneurs, Government agencies and world-leading NGO's.