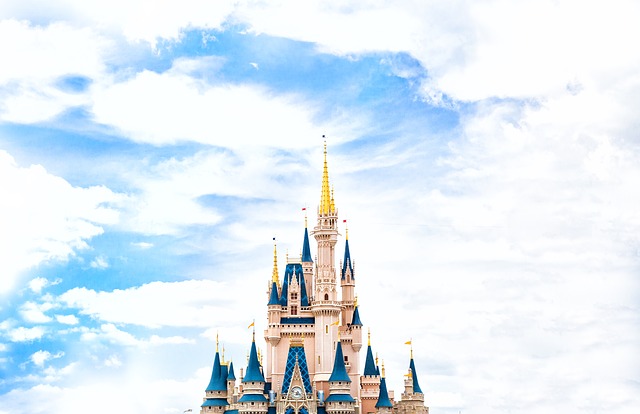 Traveling with kids on a commercial flight can go south. Fast. There are just too many variables to account for. Arriving on time (the toughest), leaving teddy bear at home, or bothering other passengers for hours, top the list. And don't think that a first flight ticket will minimize any of the above. Because it won't.
Charter a private jet to Disney World
Flying private is a different story; you choose the departure and arrival airports, the time and the onboard amenities or every other perk that you may think of how to make your children feel like home during the duration of the flight. But for now, let's focus on how to get there. New York and Miami, due to a large amount of private jet traffic on both cities and proximity to Orlando (all East Coast cities); will serve as the perfect example.
The whole idea of flying private is to escape the massive amount of people of the major airports, so John F. Kennedy and LaGuardia shouldn't be an option. For those purposes, Teterboro and White Plains serve as the perfect departure point for your private flight; two executive airports suited for all around executive flight purposes.
If it's Miami, staying away from Miami International and even Fort Lauderdale International might be wise as well. Miami-Opa Locka executive airport and Fort Lauderdale executive are the better options for the same reasons as both New York regional facilities. Private jet operators such as Monarch Air Group of Fort Lauderdale will offer competitive rates and a wide range of aircraft, from turboprops to heavy jets.
Now, where to land? The place is called Orlando Executive Airport, located only 6 miles east of downtown Orlando and 24 miles from Disney World. Another option is Orlando International Airport, 18 miles away from Disney. Although closer, the facility is more crowded than the previous, defeating the whole purpose of flying private.
Where to stay? No other place than the Four Seasons Resort. It's arguably the only hotel in the entertainment complex that allows private travelers to pair their onboard experience with their week-long stay (if not more). The hotel is settled on a large lake and has its own 5-acre private island full of facilities.
Traveling with the family
Flying by private jet also allows you to maintain your family atmosphere, especially when traveling to a family friendly environment as Walt Disney World. Apart from the time and the flexibility, private jets grant children the possibility to feel like home, a rather compelling attribute especially for young couples traveling with small children on a three-hour flight from New York.
Entertaining a five-year-old for three straight hours can be a challenge… So picture this: there are no other passengers on the same flight to disturb, the menu can be fully tailored and you can even bring your pets along and the entertainment device of choice, without WiFi restrictions. Definitely an all around family experience…
Charter a private jet to Orlando today from any airport by with Monarch Air Group or find empty leg flights.