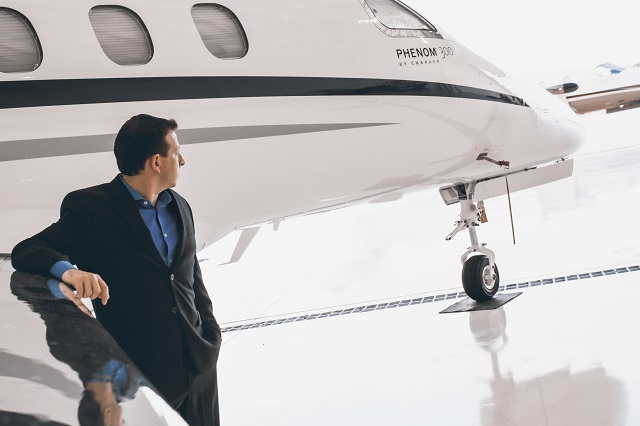 Since it's first meeting back in 1954, the Bilderberg Conference has been an annual forum for an informal dialogue between Europe and North America in regards to major issues facing the world. Each year, around 150 political leaders and industry experts in finance, academics and media are invited to take part in the meeting, which is held in Venice, Italy from June 7 to 10th this year.
Charter a private jet to the Bilderberg Conference
The unique part of this conference is that all meetings are held under the Chatham House Rule, which allows attendees to use the information received in the meetings but the identity, affiliation or any participant may be revealed. Due to the private nature of these meetings, there is no detailed agenda, votes, or policy statements issued of any of the topics discussed.
In the past, attendees included former U.S. Secretary of State Henry Kissinger, ex-CIA Director David H. Petraeus, International Monetary Fund boss Christine Lagarde and others. The conference itself is guarded by concrete blocks and heavily armed guards, due to the secretive nature of these meetings, although a list of attendees is published each year. Topics range from cybersecurity to Russia and Iran, as well as artificial intelligence, globalization and the U.S. elections to name a few.
The biggest perk of flying private
By chartering a private flight with Monarch Air Group to the Bilderberg Conference, you are ensured to arrive there safely and securely as we go through the most rigorous requirements in safety and operational standards. Due to the nature of our clientele, we are a leading provider of on-demand private flights to leading NGO's and government officials and are also proudly involved in rescue, emergency relief and humanitarian efforts worldwide.
Depending on where you are taking off from or landing to, our friendly and professional staff will help you with all the details of your trip including the type of aircraft required to complete your mission and any additional services you need such as a private vehicle to safely transport you to your hotel.
Airport:
Venice Marco Polo Airport (VCE)
The history of the Venice Marco Polo airport dates back to the 1960s, when the airport was constructed after a major landfill project took place. Since then, a new passenger terminal was open in 2002 due to an influx of cheap flights around Europe. The airport is located a mere 5 miles from the city center and due to heavy road traffic, the best way to reach the city is by a private gondola ride (Taxi Acqueo).