Monarch Air Group provides private air charter in Venice, Italy. Our clients benefit from top-notch service, unrelenting dedication to safety, wide selection of aircraft, and years of experience in chartering private jets. To obtain a free quote, please use our online quoting tool provided below, or call toll-free 1-877-281-3051.
Charter a private jet to& from Venice, Italy
About Venice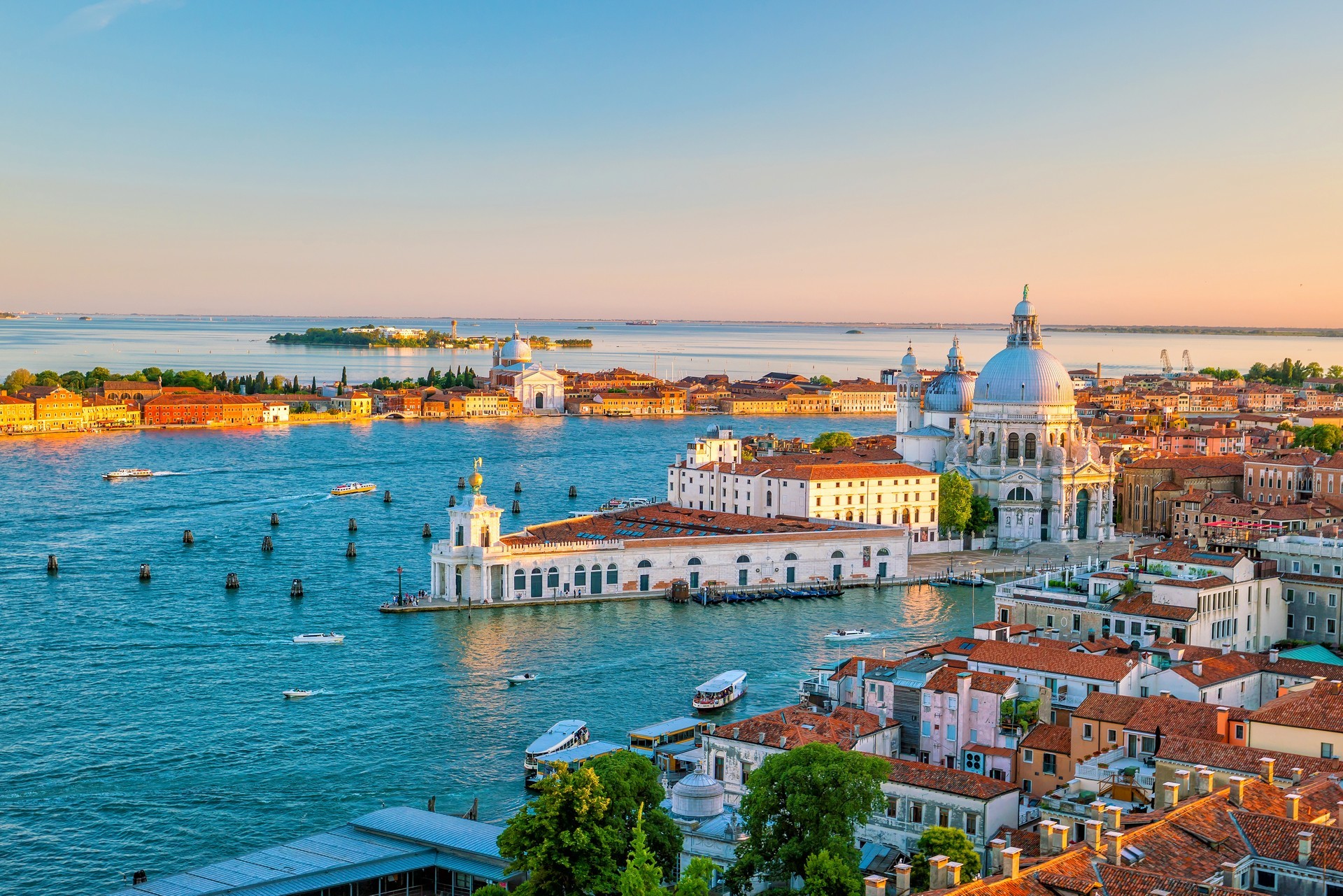 Monarch Air Group provides private jet charter flights to and from Venice, Italy.
Venice is a city in northeastern Italy located on a lagoon of the Adriatic Sea. Often referred to as the "The Floating City", "Queen of the Adriatic", "City of Water", "City of Bridges", and "City of Canals" Venice is regarded as one of Europe's most romantic destinations. It is the capital of the Veneto region and a major tourism, cultural and commercial center of Italy. The city's economy is mainly supported by transport, shipbuilding, communication, public administration, financial services, metals and metal products, footwear, chemical products, and glass products.
Venice spread over 118 small islands that are separated by a series of over 150 canals and linked by 400 bridges. The city was founded in the fifth century by the Roman refugees and the seafarers, and became a major maritime power during the Middle Ages and Renaissance periods. Venice was a vital commercial center which was famous for spice trade industries, silk, and fine manufactured goods. Venice prospered as a center of arts in the 13th century up to the end of the 17th century.
Venice is a home to Ca' Foscari University of Venice, the first institution in Italy devoted to the superior study of economics and commerce. The most popular tourist attractions include the St. Mark's Basilica, Grand Canal, St. Marc Square, Basilica of San Giovanni e Paolo, Confraternity of St. Roch, Church of St. Sebastian, and Basilica of St. Mary of Salvation.
Venice has something to offer for everyone from taking a ride on a gondola down the Grand Canal, to taking a tour through the Marciano Museum, or enjoying a visit to the Doges Palace. Venice is well-known for its restaurants and cafes lining the canals' banks, and a number of international events and festivals, including the Venice Biennale and the Venice Film Festival, which draws visitors from all over the world. One of the world's enchanting and beautiful cities of art, Venice is one of the popular tourist destinations in Italy and a major centre for tourism, attracting about 20 million visitors every year.
The city is served by Venice Marco Polo Airport (VCE), Treviso-Sant'Angelo Airport (TSF) and Padova Airport (QPA).
Venice Airports within 70 miles
1. AVB, Aviano, Aviano, Italy.
2. BLX, Belluno, Belluno, Italy.
3. JLO, Jesolo, Jesolo, Italy.
4. POW, Portoroz, Portoroz, Slovenia.
5. TRS, Ronchi Dei Legionari, Trieste, Italy.
6. TSF, S. Angelo, Treviso, Italy.
7. UDN, Airfield, Udine, Italy.
8. VCE, Marco Polo, Venice, Italy.
9. VIC, Vicenza, Vicenza, Italy.
10. XIX, Porta Nuova Rail, Verona, Italy.
11. XVQ, Santa Lucia Rail, Venice, Italy.
Hotels in Venice
1. Hotel Rialto, Riva del Ferro, San Marco 5149, 30124 Venezia.
2. Palazzo Dandolo, Riva degli Schiavoni, 4196, Venice.
3. Hotel Monaco & Grand Canal, Calle Vallaresso, 1332, Venice.
4. Hotel Gabrielli Sandwirth, Riva degli Schiavoni, 4110, Venice.
5. Hotel Bucintoro, Castello 2135/a, Venice.
6. Ca' Pisani Design Hotel, Dorsoduro 979/a, Venice.
7. Hotel al Ponte Antico, Calle dell'Aseo, Cannaregio, 5768, Venice.