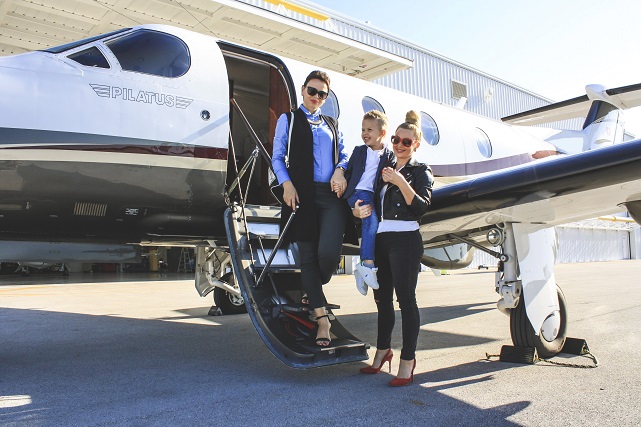 As the warmer days of September and that of summer transition into brisk afternoons and beautifully colored sidewalks, it becomes a month of travel, pumpkin spice lattes, harvest and festival season. October is a beautiful month, especially because the leaves turn all shades of red, yellow and orange and the landscapes glow.
The month brings festivals all across the world such as the thousands of people who gather in New Mexico for an annual hot air balloon fiesta in Albuquerque, or the beer drinkers gathering for Oktoberfest in Germany. October is a month of celebrations all around the world.
1. Frieze London Art Fair, October 4-7, 2018
The Frieze Art Fair is an international art fair that takes place every October in London's Regent's Park. Featuring over 160 contemporary art galleries, the fair includes a full spectrum of activities for everyone to enjoy.
In addition to the fair, Regent's Park also hosts the Frieze Masters, which showcases art from the past. Last year, there was over 6,000 years of art history exhibited including avant-garde works. The Frieze Sculpture Park is also a popular attraction in the English Gardens.
Airport:
London Heathrow Airport (LHR)
2. Oktoberfest, September 22 to October 7, 2018
Held annually at the Theresienwiese field in the center of Munich, Germany, this 16-day festival attracts millions of people each year. The locals call this festival the "Wies'n" and so "welcome to the Wies'n" means in other words, "welcome to Oktoberfest"! Here you can dine on authentic German bratwurst and schnitzel, sip on Oktoberfest beer and enjoy folk-dancing, entertainment, and carnival games.
Airport:
3. Albuquerque Balloon Festival, October 6 to 14, 2018
The Albuquerque Balloon Festival is one of the most beautiful and largest balloon festivals in the world, with over 500 hot air balloons being featured each year. The fiesta itself is a nine-day event that takes place in Albuquerque, New Mexico during October and is a major showcase of New Mexican culture and history.
The event also holds many competitions such as the Flight of the Nations Mass Ascension, where a hot air balloon is launched from each nation to their national anthem and other speed and piloting skill competitions as well.
Airport:
Albuquerque International Sunport (ABQ)
4. Diwali, October 30 to November 3, 2018
Every year in Mumbai, India, Diwali, or as others refer to it as the "festival of light" is the most significant event on the Indian calendar. The city dresses their home in jasmine flowers and candles, while women everywhere wear colorful saris and place lotus flowers near the welcome mats. Originally the event was an ancient religious festival, but today it is celebrated by everyone around the world as an occasion for renewal and inner enlightenment.
Airport:
Chhatrapati Shivaji International Airport (BOM)
As the harvest season comes to an end, the chance to spend those last few days outdoors becomes minimal, so take advantage of booking your private charter flights early and enjoy your experience flying with us.