Monarch Air Group provides private air charter in Destin, Florida. Our clients benefit from top-notch service, unrelenting dedication to safety, wide selection of aircraft, and years of experience in chartering private jets. To obtain a free quote, please use our online quoting tool provided below, or call toll free 1-877-281-3051.
Charter a private jet to&from Destin
About Destin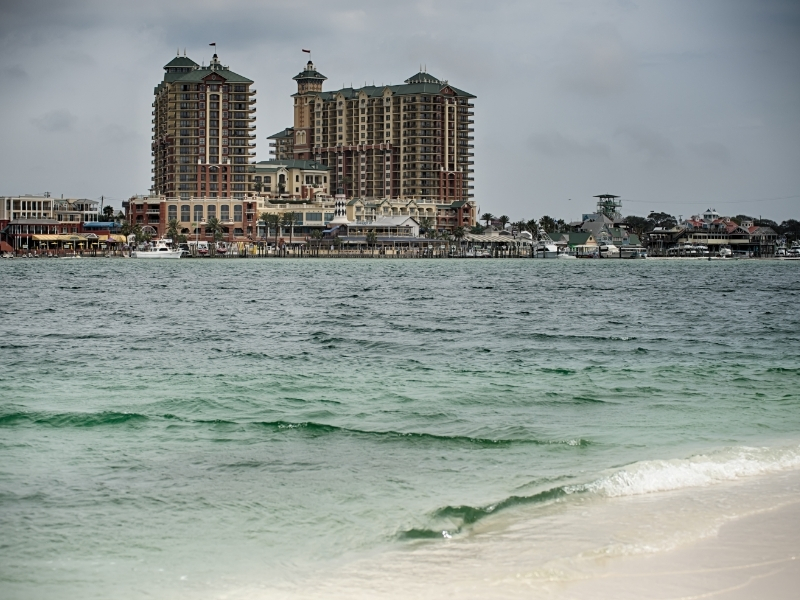 Monarch Air Group offers private jet charter services to and from Destin, Florida.
Destin is located on Florida's Emerald Coast, a 100-mile stretch of coastline on Florida's Panhandle known for its crystal-clear turquoise waters, balmy breezes and white sand beaches.
Touting itself as "The Luckiest Fishing Village," Destin is famous for its inshore and deep-sea fishing opportunities. A popular fishing spot is "The Edge," the place where the Continental Shelf ends and the fishing grounds begin for blackfin tuna, grouper and the elusive wahoo.
Destin Harbor Boardwalk, the city's scenic waterfront, extends nearly a quarter of a mile along Destin Harbor. The Boardwalk offers a variety of options for waterfront dining with some of the freshest seafood in the region, including Blue Crab, a local favorite. If your itinerary includes a day on the water, the Boardwalk offers convenient dock access to a variety of family-friendly activities including inshore and deep-sea fishing, parasailing, snorkeling and dolphin-watching sunset cruises.
Located one mile west of Destin, Henderson Beach State Park features a protected coastline where nature trails lead to pristine seascapes. Pine and oak trees, white sand dunes and the last remaining area of coastal scrub in Destin are some of the natural treasures that can been observed in the park. Visitors can also see dolphins, sea turtles and several species of shore birds. Ask for an interpretive guide to accompany you on a hike to learn more about the unique features of this gem on Florida's Emerald Coast.
To experience one of Florida's most popular swimming and diving spots, visit Morrison Springs, a 161-acre public park located just 63 miles north of Destin. Surrounded by Cypress trees, the spring's crystal-clear pool is fed by three cavities from an underground aquifer that produces an estimated 48 million gallons of crystal-clear water each day. The deepest of these cavities is an astounding 300-feet deep, making this one of Florida's most intriguing geologic sites.
The nearest airport to Destin is Destin-Fort Walton Beach Airport (VPS). The airport is 16 miles from downtown Destin. Empty legs and transient aircraft are very popular in the region.
Destin Map
Airports within 70 miles For Private Jets to Destin
1. VPS, Destin-Fort Walton Beach Airport, Valparaiso, FL
2. PNS, Pensacola International Airport, Pensacola, FL
3. ECP, Northwest Florida Beaches International Airport, Panama City, FL
4. DHN, Dothan Regional Airport, Dothan, AL
5. MOB, Mobile Regional Airport, Mobile, AL
6. DSI, Destin Ft Walton Beach, Destin, FL
7. KHR, Hurlburt Field, Mary Esther, FL
8. EGI, Duke Field, Valparaiso, FL
9. CEW, Bob Sikes Airport, Crestview, FL