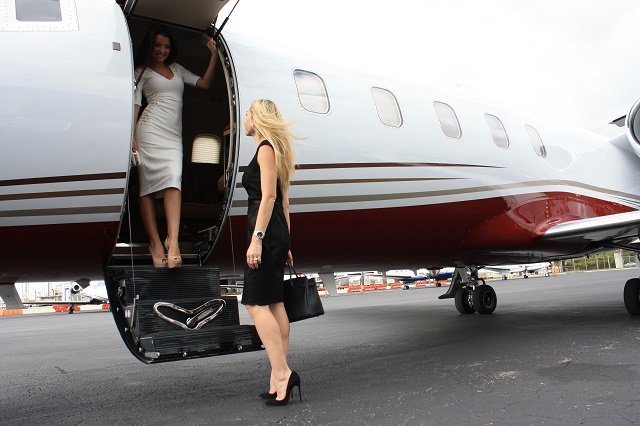 As the largest international and one of the most prestigious annual film festivals in the world, the Cannes Film Festival is described to be somewhat of a "crossroads for world cinema." Bringing together A-list celebrities and the world's newest and well-respected filmmakers, the Cannes Film Festival is where film icons like of Quentin Tarantino, Brigitte Bardot, and Francis Ford Coppola have been discovered and classic films such as Pulp Fiction and Taxi Driver have been showcased.
Charter a private jet to the Cannes Film Festival
Why is this film festival so special?
Films at the festival are submitted by filmmakers new and already established, all hoping for international recognition by the end of the festival. In addition to the famous awards, the Cannes Film Festival also showcases documentaries and previews new films from all across the world.
Initially held in 1946, the year after World War II, the Cannes Film Festival is an invitation-only event that attracts over 20,000 people each May including film executives, celebrities, luxury travelers, and their private jets for 12 days of elite parties and events along the Cote d'Azur in the French Riviera. This year the festival is held May 8-19, 2018.
With luxury planes being a favorite among the Cannes Film Festival attendees looking to match their means of travel with the luxury and style of the event itself, there are a variety of options available. Nice Cote d'Azur International Airport (NCE) is the closest airport to Cannes and is approximately a 30-minute scenic drive to the Palais des Festivals et des Congres, where the festival is held. Alternatively, the nearest private jet airport to the festival is Cannes Mandelieu Airport (CEQ), which is accessible by smaller private jets.
Hot to get to the festival?
If you are flying in directly from Los Angeles (LAX) and you are looking for a non-stop flight, the best option would be to charter a Gulfstream G650, a Falcon 8X, or the Bombardier Global 6000 for a direct flight without stopping to refuel. Once in Cannes, you can comfortably travel by a turboprop or a light jet within Europe or rent a private helicopter for a quick flight between Nice, Monaco, Marseille or St. Tropez. No matter which option you choose to travel, there is a variety ways for you to enjoy your private flight to the festival this year or any year after that.
During the festival, there are a variety of different luxury galas, parties, and satellite events to choose from with many of the most influential writers, actors, and actresses in attendance. Outside of the festival, the French Riviera is home to beautiful beaches, cobbled-stoned streets, and marinas lined with luxury shops, markets, restaurants, and boutique hotels.
Stay after the festival and you can enjoy gorgeous castle ruins and everything else that is exotic and unique about the famous Cote d'Azur. With or without the festival, the French Riviera is beautiful.