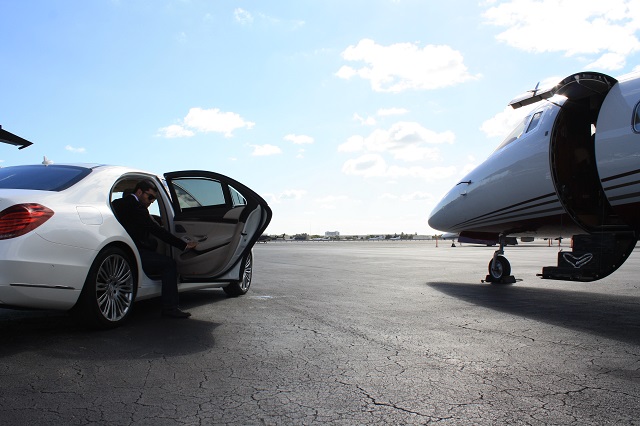 Experience the legendary Monaco Grand Prix by combining the glamour of the event with the luxury of private jet charter. One of the most anticipated events in the top-notch motorsport industry, the Formula 1 Monaco Grand Prix is more than just about the race itself.
Charter a private jet to the Formula 1 Monaco Grand Prix
Those that frequently attend the event know that it is the perfect opportunity to bring the finest accommodations into the spotlight and there are no better way to do that than chartering a private plane into Cannes Mandelieu (CEQ) or Nice Cote d'Azur (NCE) airports and then taking a helicopter transfer to Monte Carlo into the heart of the action.
Private jet and the Monaco Grand Prix
With an entire culture built around the Monaco Grand Prix, private jet charter is considered by most as the ultimate form of transportation to and from this event and the city itself.
The event is held May 27th, 2018 this year and has been run since 1929 on the Circuit de Monaco. The narrow and twisty track of the Formula 1 race is considered to be one of the most dangerous in the world, with many elevation changes, tight corners, and a tunnel – making this event also the most prestigious in the world. The tunnel forces the drivers to adjust from daylight to darkness and back to daylight, so the drivers need to be skilled technically as the track requires incredible concentration.
Though the event has made Monaco world-famous, the city itself is also known for the Monte Carlo casino, luxury yachts, and some of the world's most expensive real estate on the market.
The small country with a host of opportunities
Being the world's smallest country (after the Vatican), Monaco is well-known for its status as a tax haven that attracts the ultra-high-net-worth individual to the capital. As one of the wealthiest countries in the world (30% of the residents are millionaires), Monaco is a see-and-be-seen place during and after the Formula 1 races.
So, if you're interested in sticking around after the competition, you can walk through the beautiful streets and visit the Princess Grace Rose Garden to smell over 150 different varieties of roses, the Jardin Exotique for its famous cactus collection, or just simply try your luck at the Grand Casino.
For an experience that is characteristically Monaco, the trip wouldn't be complete without a stop to the Prince's Palace where you can view a private collection of 100 antique cars and a trip to the Pavilions Monte-Carlo, for shopping at luxury houses like Alexander McQueen and Saint Laurent.