Monarch Air Group provides private air charter in Monaco. Our clients benefit from top-notch service, unrelenting dedication to safety, wide selection of aircraft, and years of experience in chartering private jets. To obtain a free quote, please use our online quoting tool provided below, or call toll-free 1-877-281-3051.
Charter a private jet to&from Monaco
Private Jet Charter to and from Monaco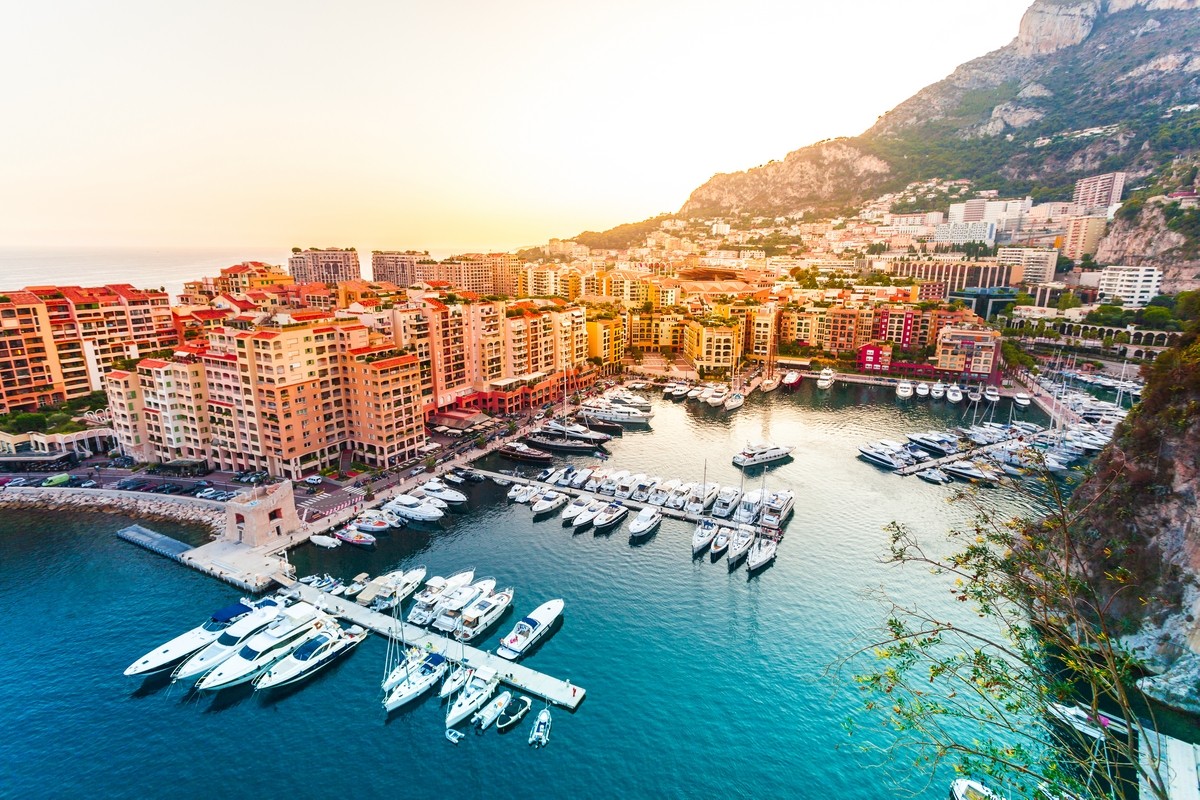 Monarch Air Group offers the best value for private jet charters to and from Monaco.
Monaco, a small independent city-state on the French Riviera, is renowned for its opulent way of life, breathtaking scenery, and wide range of thrilling activities. The city-state provides a variety of attractions, from top-notch casinos to iconic sites and cultural activities. Monaco private jet charter offers leisurely vacations and action-packed getaways, so there's something for everyone.
Gamblers book a private jet flight to Monaco and visit the Monte Carlo Casino because of its undisputed renown! The enormous casino complex has gambling areas, shops, hotel rooms, the headquarters of the Monte Carlo Ballet, and, most impressively, the Monte Carlo Grand Theatre. The theatrical group presents its performances in the opulent Salle Garnier, which has the name of the architect who designed the Paris Grand Opera. The most upscale hotels and nightclubs may be found close to the casino, where the elite, the golden young from all over Europe, congregate. Here, the celebrations last all day long.
When renting a private jet to Monaco, be sure to enjoy the beaches. Monaco is home to several beautiful beaches, including Larvotto Beach, just a short walk from the city center. Visitors can relax on the beach, go for a swim in the Mediterranean Sea, or enjoy some water sports.
The Prince's Palace of Monaco is another magnificent landmark worth visiting with a private jet to Monaco. It's the official residence of the Prince of Monaco and dates back to the 13th century. Visitors can explore the palace's state apartments, throne room, and chapel, and watch the Changing of the Guard ceremony that takes place each day.
When booking a private jet to Monaco, take a stroll around Port Hercules. Monaco's principal port, Port Hercule, is famed for its breathtaking views and expensive ships. Tourists can walk around the harbor, watch the boats arrive and go, and eat at one of the many restaurants with ocean views.
Finally, the Grand Prix de Monaco is an event that's known worldwide for its prestige and excitement. This race takes place annually in May, bringing in thousands of people from all over the globe. So whether you're sitting in the grandstands or enjoying a delicious meal at one of the many bars and eateries around the circuit, you will surely have an unforgettable time. So if you're a racing fan, be sure to book a private jet to Monaco and attend the Grand Prix de Monaco at least once in your lifetime!
The main airport that serves Monaco is the Nice Côte d'Azur Airport, located in Nice, France. It is situated approximately 14 miles from Monaco and is easily accessible by various modes of transportation.
Monaco Private Jet Rental Cost
The cost of chartering a private jet to Monaco can vary greatly depending on several factors, including the size and type of the aircraft, the distance of the flight, and the duration of the rental.
The cost of renting a light jet, such as a Citation Mustang, from London to Monaco for a one-way trip can start from around $10,500. For a midsize jet, such as a Learjet 60 cost can range from $20,500 for a one-way trip.
Private Jet Airports near Monaco
1. NCE,LFMN, Nice Côte d'Azur Airport
FAQs: Private Jet Flight to Monaco
Why Choose a Private Jet to Monaco with Monarch Air Group?
Depending on your needs, Monarch Air Group may arrange a private jet charter to Monaco. We offer the highest standard of luxury and service on our premium private charter flights to Monaco in order to maximize your arrival time. Once you book a private jet charter to Monaco, we will satisfy all of your needs.
How Much Does it Cost to Charter a Private Jet to Monaco?
The cost to charter a private jet to Monaco varies between $2,000 to $17,000 per billable flight hour, according to your location, route, and type of aircraft.
What Types of Private Jets Can Use For Monaco Charter Flights?
Monarch Air Group provides a variety of aircraft based on the flight distance, number of passengers, and quality of on-board facilities required. The more details you can give about the private jet charter to Monaco, the better. With our years of experience, we can provide the best aircraft and service for Monaco air charter service.
What Are the Benefits of Flying a Monaco Private Jet?
Private jet charters to Monaco have a lot more important advantages over conventional flights. Firstly, there is a reliable jet rental company that offers a variety of quick, affordable, adaptable, and time-saving travel options. We might tailor a private jet charter proposal to fit your unique needs, spending limit, and timeline.
Is It Possible to Travel with Pets to Monaco on a Private Jet?
Absolutely! It is definitely possible to travel to Monaco with your furry friends on a private jet. But also, it's crucial to take a look at the import regulations concerning pets in Monaco and inform us in advance. Depending on the size of your pet, you might also need to rent a bigger aircraft that can guarantee their comfort and security throughout the flight.
Popular Destinations Near Monaco by Private Jet
Nice, France: This beautiful city is located just a short distance from Monaco and is a popular destination for those looking to explore the French Riviera.
Cannes, France: Known for its famous film festival, Cannes is another popular destination near Monaco that can be reached by private jet.
Saint-Tropez, France: This charming coastal town is a popular destination for celebrities and is just a short flight away from Monaco.
Portofino, Italy: This picturesque Italian fishing village is a popular destination for those looking to experience the beauty and charm of the Italian Riviera.
Ibiza, Spain: This Balearic Island is a popular destination for those looking for a lively nightlife scene and beautiful beaches.
Traveling for our clients is performed in luxurious, powerful private aircraft. You may always get in touch with our experienced crew if you can't find the answers to your inquiries on our air charter FAQ page.