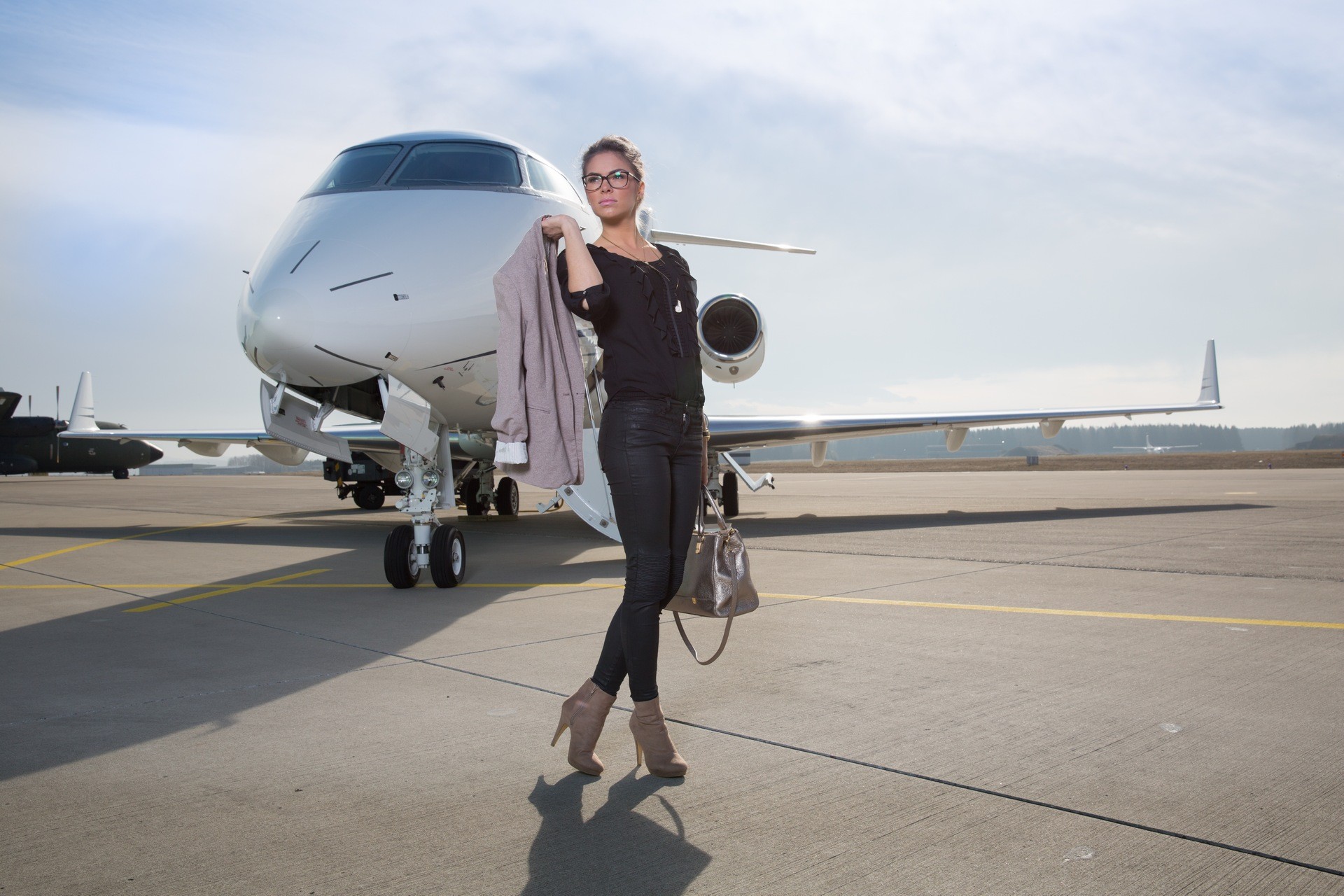 Monarch Air Group offers nonstop on-demand private air charters to and from any destination in the world. As an on-demand air charter provider, we have access to the largest number of private jets for charter. We deliver competitive, transparent pricing for each private jet option matched with the travel requirements of our clients and their guests.
Booking and paying for your private flight
Ready to find out more about private air charters with one of the industry's most trusted providers of on-demand private jet charters? Below are a few tips on receiving a quote for your trip and how to book and pay for your private jet charter.
Requesting a quote for your private charter flight is just a click away
For convenient private jet charter advice and real-time pricing, Monarch Air Group's team of experienced charter coordinators is just a click or call away. To obtain a charter quote tailored to your specific travel requirements, you can request an online air charter quick quote or speak with our agents 24/7 at +1-877-281-3051.
Working with a charter coordinator to select a private jet for your itinerary and locking in pricing
Your charter coordinator will work with you to find the perfect private jet matched to your budget and itinerary. Your charter coordinator can also arrange for seamless ground transportation.
After selecting from the options provided to you, the charter flight must be paid in full prior to your departure.
Can I book a single seat on a private jet charter flight?
Monarch Air Group offers several creative ways to book your next private air charter, including empty legs. Just let your charter coordinator know what you are interested in receiving a quote for. If you are booking a privately chartered jet, the price quoted is for charter (hire) of the whole aircraft. Unlike commercial air travel, private jets offer convenience and flexibility. Your private jet can be chartered for a one-way, return or multi-leg itinerary.
Will I receive the best price for my private charter flight?
With decades of experience in the industry, we help our clients maximize everything private flying has to offer.
Monarch Air Group matches clients with the right aircraft to maximize the value of their privately chartered flights. We closely follow the global market of available aircraft suitable for your itinerary.
Your quote will include a summary of each aircraft available for your itinerary, including performance highlights, cabin configuration, and other amenities. We verify that each aircraft summarized on your custom itinerary is compliant with the strictest safety guidelines and regulations in the aviation industry.
Will my quote include all fees associated with my charter flight?
Our goal is to provide you with completely transparent pricing. Your quote will include all fees associated with your private charter flight, including the cost of your flight, landing fees, handling fees, and catering. If your flight requires non-standard catering or other non-standard services, your quote will include the cost for the requested services.
Can I change my itinerary or cancel my flight after booking without paying a penalty?
The nature of on-demand private jet travel is to provide clients with maximum flexibility, including the ability to make changes. Most on-demand private charter flights can be booked without advanced notice. Your departure time is also flexible. Passengers can arrive at the airport 30 minutes prior to the requested departure time. Your charter coordinator will work closely with your flight crew to ensure a smooth check-in and departure process.
If you make changes to your itinerary, your charter coordinator will promptly notify you of any fees associated with your change request, including any cancellation fees.
Which currencies does Monarch Air Group accept?
Monarch Air Group accepts payments for private jet flights in US Dollars, Canadian Dollars, British Pound sterling (GBP), Euros, Bitcoin, and Ethereum.
What payment methods do you accept?
Monarch Air Group offers a variety of payment methods to ensure your payment experience is a secure and seamless process. Here are a few payment methods used by our clients to book a private charter flight:
1. Credit Card
Payment for private flights on a credit card is one of the preferred methods of payment, especially for clients who book private flights on short notice.
2. Bank Transfer
One of the advantages of paying for your private flight with a bank transfer is the avoidance of credit card fees. Bank transfers can be made in US Dollars, Canadian Dollars, British Pound sterling (GBP) or Euros.
3. Debit Card
Payment for your private flight can be made by debit card which does not usually incur a charge from banking institutions.
4. Bitcoin or Ethereum
Monarch Air Group accepts Bitcoin and Ethereum as a method of payment. As a digital currency, Bitcoin and Ethereum payments are instant, global, and not subject to the limitations of banking hours.
5. Check
If you prefer to pay for your private flight by check, we recommend that you confirm the physical address and with your charter coordinator and send your check via overnight courier.
In conclusion, our private jet clients enjoy traveling on-demand with personalized service, aircraft customized to their travels needs, and a secure, seamless payment process. No matter which destination you choose, Monarch Air Group's charter coordinators will ensure a memorable private flying experience. If you have any questions about upcoming travel plans, please contact us today.
Monarch Air Group provides domestic and international private air charters. Our clients benefit from top-notch service, unrelenting dedication to safety, a wide selection of aircraft, and years of experience in chartering private jets. To obtain a free quote, please use our online quoting tool, or call toll-free 1-877-281-3051.