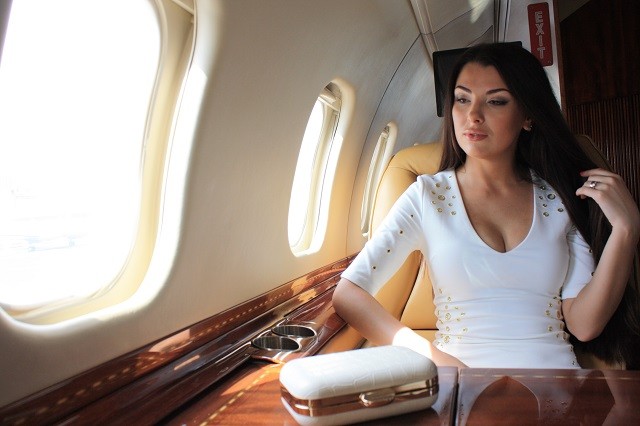 Just weeks away from South Florida's largest international art festival, Art Basel Miami Beach 2018, an event projected to receive over 75,000 people during December 6-9, due to its location, features a unique offer of private jet airports less than 30 miles away from the Miami Beach Convention Center.
Charter a private jet to Art Basel Miami Beach
The show will display leading galleries from North America, Latin America, Europe, Asia, and Africa; paintings, sculptures, installations, photographs, films, and editioned works of the highest quality, from the masters of modern to contemporary art, as well as the work of emerging stars.
Where to land a private jet?
Hundreds of private aircraft are projected to land at South Florida's executive-only terminals, coming from the main hubs in the country and across the Atlantic. In fact, Monarch Air Group, a South Florida based business aviation provider, specifically predicts an increase of 15% for on-demand charters in one of the country's busiest private jet routes, New York – Miami, during late November and early December as a result of Art Basel Miami Beach.
Where to land a private jet? Well, there are plenty of options…
Miami Opa Locka Airport (KOPF) – 16 miles
Miami Executive Airport (KTMB) – 29 miles
Fort Lauderdale Executive Airport, Fort Lauderdale (KFXE) – 36 miles
Palm Beach International Airport (KPBI) – 72 miles
Mileage considers the distance away from the Miami Beach Convention Center. Although Palm Beach is somewhat removed from the destination, there are plenty of second house owners in town that would prefer to land there first, and then move on to Miami Beach once the show begins.
South Florida: A paradise for private jet travelers
The high demand for private aviation in South Florida is good news for private jet passengers. The region has developed into what is likely the highest concentration of private airports in the world: if you drive along Interstate 95 for (aerial) distance of 75 miles, you will pass 10 airports: KTMB, KTNT, KMIA, KOPF, KHWO, KFLL, KFXE, KPMP, KBCT, KLNA, KPBI.
Why not consider Miami International Airport? Technically you can land a private jet almost anywhere, including MIA, but it would defeat the purpose of private aviation to use highly concurred airports, from a people-and-aircraft perspective, and not benefit from smaller crowds and much faster boarding times offered by smaller private-jet-only airports. Although Palm Beach International also receives commercial flights, it's on a different level compared to one of the busiest airports in the country and in Miami.
Fort Lauderdale International might ring a bell also. But did you know that during 2017 it was a top 20 terminal in the states in total passenger boarding? Yes, so it's not the best option if you expect nothing less than the complete private jet experience; time-efficiency, flexibility, and comfort.
Art Basel Miami Beach is around the corner and it's never too early to start booking your on-demand private charters; you won't be the only one moving to South Florida during early December.
Established in 2005, Monarch Air Group is a leading provider of the on-demand private jet charter, aircraft management, and long-term aircraft lease. Among Monarch's customers are Fortune 500 corporations, leading entrepreneurs, Government agencies and world-leading NGO's.