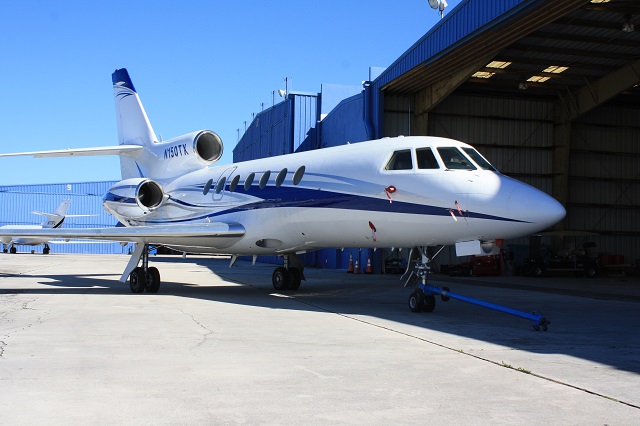 From cramped seats, overly salty food, and the hassle of commercial flights, flying economy is counterintuitive to a healthy and relaxing start to your vacation – especially if you're heading to a wellness retreat. Thankfully, the private jet charter is a solution to your journey, allowing you to get to your mountain-top sun salutations in complete comfort, ease, and luxury.
Charter a private jet to the yoga and wellness retreats
Along with the views, wellness and yoga retreats offer a spiritual element often not found on standard getaways, which is an essential part of the mind-body-soul paradigm and the deeper sort of journey that gives you a more meaningful travel experience that you desire.
By getting into nature and breaking away from the hustle-and-bustle of our lives, helps anyone to tap into their own deeper consciousness. Whether you are looking for a peaceful beachfront getaway, a meditation retreat deep in the forest, or want to learn about ancient healing techniques from world-renowned practitioners in the field, below are five wellness and yoga retreats that offer incredible getaways that you can charter a private plane too.
1. India: Ananda in the Himalayas
Sitting in the foothills of the Himalayas with views of the temple village of Rishikesh and the Ganges River, this wellness retreat is a luxury destination for an itinerary full of cultural adventures along with holistic living. Some of the amenities include a spa, meditation, and yoga pavilions located among the beautiful gardens for indoor or outdoor sessions, and the former Maharajah of Tehri-Garhwal palace – which is now a colonial tea lounge. Ananda's wellness approach also extends into its culinary program, where food is tailored to the guest's Ayurvedic body type to restore balance and harmonize the masculine and feminine energies.
Airport:
2. Philippines: The Farm at San Benito Yoga
With daily yoga and mind classes ranging from Aqua Yoga to Silent Meditation, the Farm's approach to wellness allows you to work on your physical and mental well-being in whichever style you prefer. You can rejuvenate and find a sense of peace in one of the majestic meditation lounges or enjoy one-on-one sessions. The culinary aspect of the retreat is also a first of its kind in the Philippines, offering a vegan menu with nutritious items that you can indulge in throughout your stay.
Airport:
Ninoy Aquino International Airport (MNL)
3. Turks & Caicos: Parrot Cay Yoga Retreat
If morning yoga is what you're looking for, Parrot Cay in the Turks and Caicos Islands is the place to wake up and head to daily yoga class on its private beach. Along with the view of the North Atlantic Ocean, you can also discover Vedic group discussions which immerse you in yogic philosophy and tradition or Japanese baths for a truly all-encompassing luxurious retreat.
Airport:
Providenciales International Airport (PLS)
4. Bend, Oregon: Ranch at the Canyons
Covering 1,700 acres of river valleys, mountain vistas and natural beauty in Central Oregon, the Ranch at the Canyons is a perfect location for those in search of something serene. With the legendary hospitality that Oregon is known for, the Ranch is an all-inclusive experience with breathtaking views of Smith Rock State Park, the Crooked River, and the towering Cascade Range. In addition to the natural beauty surrounding the ranch, guests can also enjoy the Tuscan Stables, the vineyards, and guided horseback rides.
Airport:
D M Stevenson Ranch Airport (OR30)
5. Bali: Shambhala Estate Wellness Retreat
The world-renowned COMO Shambhala Estate offers a dedicated approach to wellbeing through a variety of yoga and Pilates classes, healthy cuisine, and jungle trekking. Located in the heart of beautiful Bali, this wellness retreat is the perfect setting for spiritual, physical, and emotional practice that inspires deep internal work and promotes healing.
Airport:
Ngurah Rai International Airport (DPS)
Whether you choose beachfront yoga or something more low-key, all of these retreats (through different styles and methods) promote the same unifying concept: a foundation of a spiritual practice that you can maintain at home long after you are back in the hustle-and-bustle of the outside world.