Monarch Air Group provides private air charter in Wroclaw, Poland. Our clients benefit from top-notch service, unrelenting dedication to safety, wide selection of aircraft, and years of experience in chartering private jets. To obtain a free quote, please use our online quoting tool provided below, or call toll-free 1-877-281-3051.
Charter a private jet to&from Wroclaw
About Wroclaw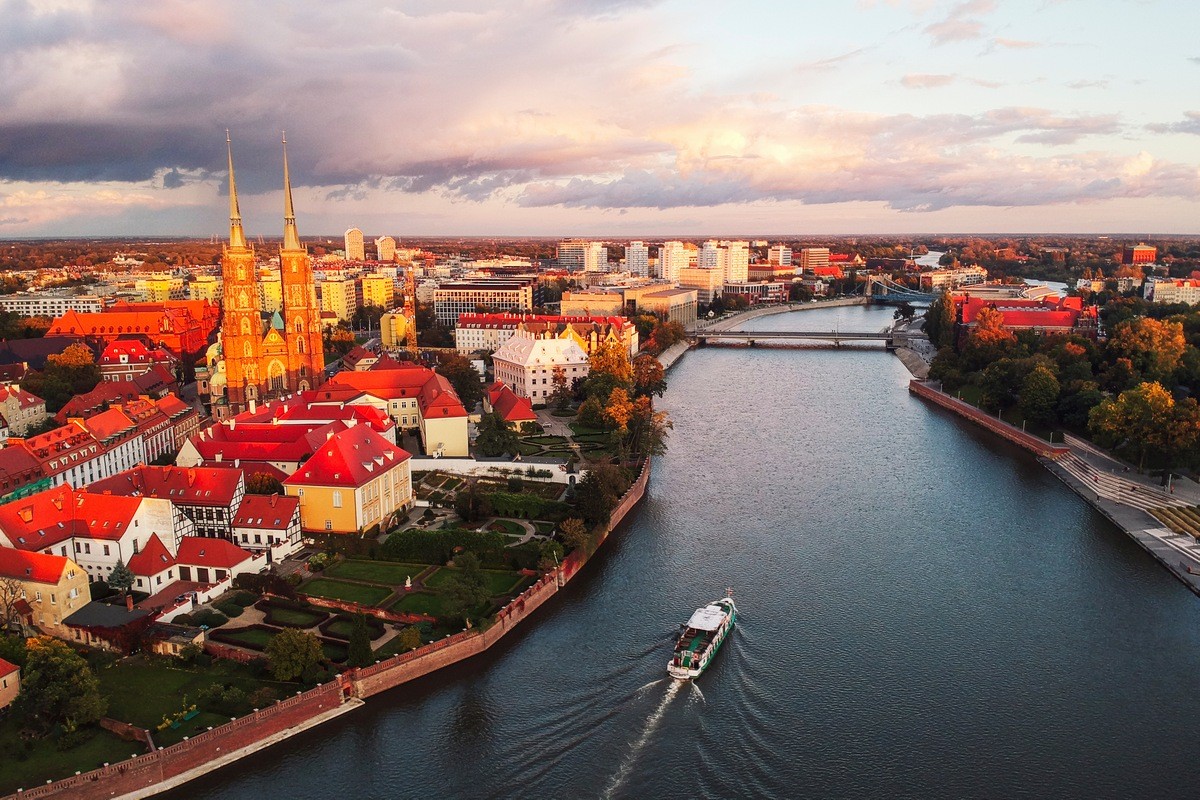 Monarch Air Group offers private jet charter services to and from Wroclaw, Poland.
Located on the Oder River in western Poland, Wroclaw's Rynek (Market Square) is the largest market in Europe. The market was founded sometime around the rule of Duke Henry I the Bearded between 1214 and 1232. The impressive intricate Gothic architecture of the 13th century Old Town Hall delights visitors at the center of the city's Market Square. The Royal Palace was home to Frederick the Great in the 1740s. Centennial Hall was built to celebrate the 100th anniversary of the defeat of Napolean at the Battle of Leipzig. The picture-perfect Ostrów Tumski is the oldest part of the city, dating to the 10th century.
Families enjoy visiting the Hydropolis science center with exhibitions that focus on the role of water in the environment and its importance to humans. Interestingly, the science center is located in a Neo-Gothic underground reservoir. Families also enjoy ZOO Wroclaw and exploring the grounds of Szczytnicki Park and University Botanical Garden, two of the most serene green spaces in the city.
Copernicus Airport Wrocław (EPWR) is located 6 miles (10 km) southwest of the city. Empty legs and transient aircraft are very popular in the region.
Wroclaw Map
Wroclaw Airports For Private Jets within 70 miles
1. WRO, Copernicus Airport Wrocław, Wroclaw, Poland
2. POZ, Poznań-Ławica Henryk Wieniawski Airport, Poznan, Poland
3. PED, Pardubice Airport, Pardubice, Czech Republic
4. KTW, Katowice International Airport, Katowice, Poland
5. KRK, John Paul II International Airport Kraków-Balice, Krakow, Poland
6. OSR, Leoš Janáček Airport Ostrava, Ostrava, Czech Republic
7. DRS, Dresden Airport, Dresden, Germany
8. PRG, Prague Václav Havel Airport, Prague, Czech Republic