Private air charter in Winnipeg, MB, Canada offers privacy, efficiency and flexibility to guarantee a pleasant time traveling. Just rent your Winnipeg private jet and you get to save time on reserving and registering tickets.
Charter a private jet to&from Winnipeg, MB, Canada
Book a Private Jet Charter to and from Winnipeg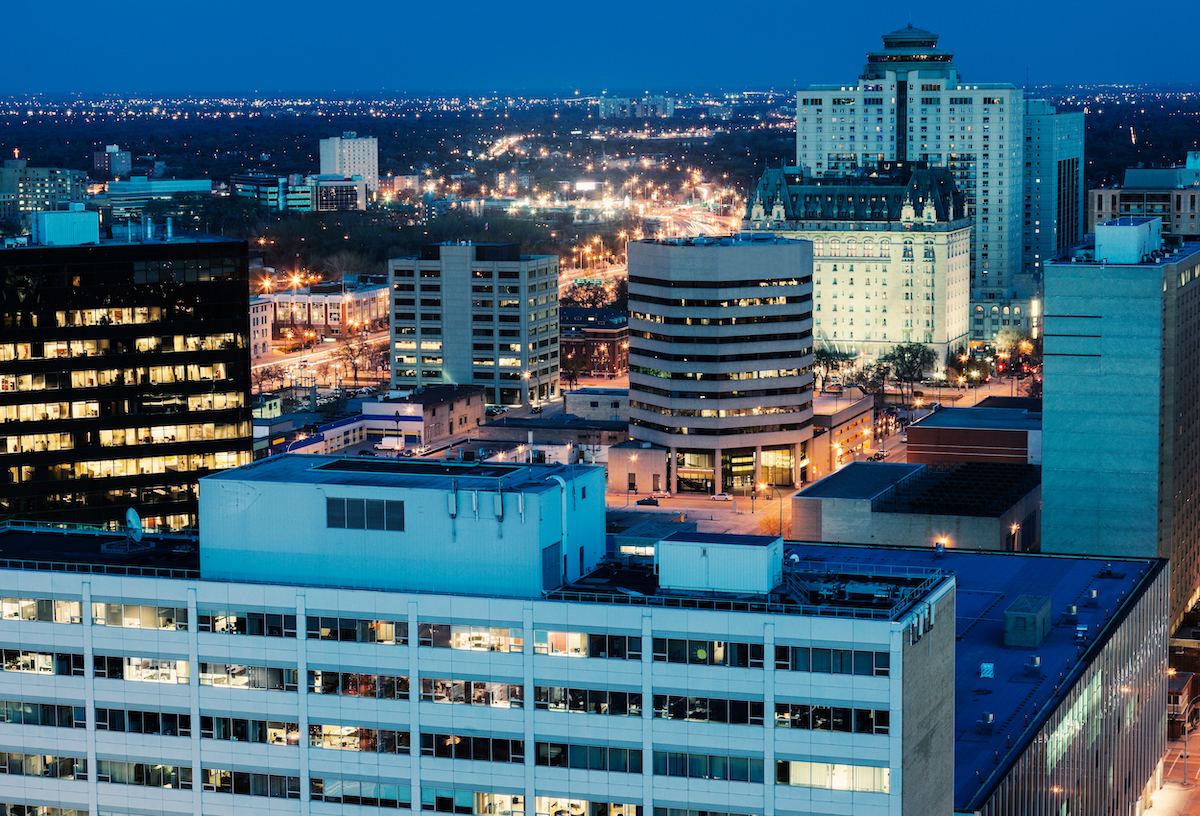 Monarch Air Group offers private jet charter services to and from Winnipeg, MB, Canada.
Located at the Red and Assiniboine Rivers, Winnipeg is the capital and largest city of the province of Manitoba in southern Canada. It was established as a fur trading post in 1821 and prospered in 1881 after the railway was developed. Nowadays, a private flight to Winnipeg is a popular choice as one of Canada's fastest-growing cities.
Winnipeg's economy is based on government, finance, culture, transportation, manufacturing, food production, tourism, and retail. Some large companies have headquarters, including Great West Life Assurance, Shaw Cable Systems, Bristol Aerospace, Boeing Canada Technology, Motor Coach Industries, and Manitoba Telecom Services. Charter a private jet to Winnipeg, a place that offers many opportunities and is great for doing business. Winnipeg is a homeland to the University of Manitoba that draws students worldwide.
Nicknamed the Gateway to Western Canada, the city of Winnipeg blends a rich history, natural beauty, and unique culture with a friendly environment and urban atmosphere. Traveling by charter jet to Winnipeg, visit the most popular tourist attractions, including the Parklands Gallery, the Manitoba Museum, the Royal Winnipeg Ballet, the Winnipeg Symphony Orchestra, the Winnipeg Art Gallery, the Burton Cummings Theatre, the Air Force Heritage Park, and Museum, the Western Canadian Aviation Museum, the Manitoba Centennial Centre, and the Earth History Gallery.
It is a famous travel destination, attracting over 2.8 million leisure and business travelers year-round. The nearby cities are Dugald, Selkirk, Stony Mountain, Steinbach, Stonewall, Winkler, Altona, Carman, and Morris. There are also Portage la Prairie/Southport Airport (YPG), Winnipeg James Armstrong Richardson International Airport (YWG), and Winnipeg/St Andrews Airport (YAV), which serve private jet charter to and from Winnipeg.
Winnipeg Private Jet Airports
YWG, CYWG, Winnipeg James Armstrong Richardson International Airport
FAQ for a Private Jet Charter Flights to Winnipeg
Why choose a charter jet to Winnipeg with Monarch Air Group?
Monarch Air Group provides private flights to and from Winnipeg, luxury private jets, and exclusive service. This means you can be closer to your destination and fly to distant destinations. With a Winnipeg private jet charter, you can choose precisely when you want to fly and with whom. Another significant benefit is that your boarding time is significantly reduced, and you may only need to arrive 15 minutes before your flight. Call one of our agents regarding charter jet Winnipeg.
How much does it cost to book a Winnipeg private jet charter?
Several factors determine the cost of a Winnipeg private jet rental. These include the chosen aircraft's model, the itinerary's specifics, and the availability of additional services. If you cannot find information on the air charter Winnipeg, you can contact our specialists. There is an additional charge for deviations from the itinerary or specialized meals at the passenger's request. Moreover, you can get a rough flight cost estimate by using the private jet charter cost estimator.
Here are some approximate prices for a private jet to Winnipeg:
Charter a Private Jet to Winnipeg from Toronto: from $16,190;
Charter Flights to Winnipeg from Montreal: from $36,770;
Private Jet Charter Winnipeg from Vancouver: from $22,860.
*Estimated price before taxes & fees.
What types of private jets can use for Winnipeg charter flights?
The private jet market includes different models for different types of travel. We can provide VIP jets, airliners, heavy, light, or turboprops at competitive prices for Winnipeg charter flights. The choice depends on the range of the flight, the level of comfort required, and the number of passengers. Our team will meet all your requirements to ensure our services meet your expectations for individual or group charter flights.
| Aircraft type | Passengers | Non-stop range | Cruising speed | Intended use |
| --- | --- | --- | --- | --- |
| Light Jet | up to 6 passengers | about 700 – 2000 miles | 476 to 518 mph | for comfortable short- to mid-range distances |
| Midsize Jet | up to 10 passengers | about 1300 – 1500 miles | 422 to 541 mph | to fly nonstop from coast to coast |
| Super midsize Jet | up to 10 passengers | about 3.500 – 4.000 miles | 490 to 590 mph | for longer flights |
| Heavy Jet | up to 18 passengers | about 6.000 miles | 480 to 551 mph | traveling overseas in luxury for an intercontinental flight |
| Turboprops | up to 10 passengers | about 600 – 1.900 miles | 220 to 360 mph | for short- to mid-range flights |
| Ultra-Long Range Jet | up to 19 passengers | about 2,800 – 7,685 miles | 460 to 594 mph | for long-haul travels |
| Helicopters | up to 28 passengers | about 250 – 600 miles | 150 to 175 mph | for passenger and cargo transportation |
What are the advantages of flying on a Winnipeg private jet?
Renting a private jet has several undeniable advantages. The ability to travel on your schedule, no long queues at the terminal, and access to thousands of airports add to the overall value of using a private plane charter Winnipeg. A private flight allows you to enjoy privacy and comfort, and there is also the option to arrange for hotel transfers or individual onboard meals. We take off when you need to take off and fly directly to your destination. Our specialist is available to you 24/7 for all your travel needs.
Popular destinations near Winnipeg by private jet
Vancouver – offers many cultural attractions, outdoor recreation, museums, and open-air markets.
Montreal – gets wildly rave reviews from private jet customers.
Quebec – captivates its guests with picturesque landscapes and centuries-old buildings.
Whistler – a resort town in British Columbia, is consistently on the list of top places to visit in Canada.
Our clients travel on efficient and comfortable private jets. If you haven't found the answers to all your questions, you can contact our experienced and reliable team at any time or visit our air charter FAQ page.