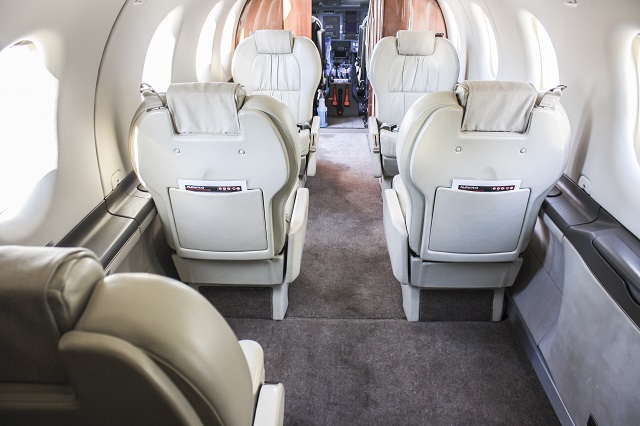 Changes are what keep industries growing. Adapting to consumer behavior, technology, and the ever-shifting economy allows companies to keep their engines running. The same thing happens naturally with business aviation; where some new trends need to be accounted for if you're in the private charter business.
Turboprop rentals
Without going any further, the rise of the turboprop planes, sold today with more spacious and lower noise cabins, has hit the market positively, granting frequent private jet travelers a more efficient option for short haul flights, without compromising luxury nor comfort.
The previous has boosted private aircraft rentals for flights lasting less than two hours (which accounts for 80% of private flights nationally). In fact, according to Fort Lauderdale based Monarch Air Group, a 30% increase in turboprop rentals have been registered during the past five years, which supports the competitive edge they bring to the market.
New markets
Another trend is the need to explore new markets outside North America, Europe, and the Caribbean. South America, especially Brazil, has a major business aviation aircraft pool and above average infrastructure that has been raising some interest in global charter operators.
Furthermore, the steady growth of the Middle East private jet market is no news to global private jet operators, but if expanding the range and acquiring new global clients is within the objectives, then there's a need to account for other emerging markets such as China and Nigeria, both propelled by the growing number of wealthy businessman and woman. The latter already accounts for the largest market in Africa and the fastest growing private jet hub in the world.
Inflight technology
Moving on with the trends; inflight technology for pilots and passengers is nowadays a standard for new private jets. The price of the aircraft aside, offering top-notch technology is the starting point when you purchase or rent an aircraft. It's 2017! But a different story is how private jet operators connect with clients and use technology to track their behavior.
Using different apps, social media techniques and having a well-established business intelligence strategy is a must nowadays to build a sustainable business, especially if getting your service to a new type of traveler is within the objectives.
New clients
New clients are a new trend as well, and the so-called occasional private jet travelers are making some noise. Although not enough to include it as a core business line, in the case of Monarch Air Group, this type of services account for 8% of sales during summer. These are couples on their honeymoon or families seeking a new and unique once-in-a-lifetime experience. And the way to get to them is through today's available technology-driven sales and marketing tools; adapting is a must.
New business lines
Finally, exploring new business lines should constantly be debated within charter operator management. Offering freight services with a specific aircraft, including the transportation of dangerous goods, acknowledging a lack of air ambulance service providers in a certain market or region or launching a fractional ownership program, should serve as a heads up to at least analyze what it would take to establish a new business line. The business aviation market is changing, and private jet operators must adapt and be bold with their ambitions.
For information on chartering a private jet, contact Monarch Air Group at +1-954-359-0059 or price out your flight here for an instant quote.