Monarch Air Group provides private air charter in Wilmington, DE. Our clients benefit from top-notch service, unrelenting dedication to safety, wide selection of aircraft, and years of experience in chartering private jets. To obtain a free quote, please use our online quoting tool provided below, or call toll-free 1-877-281-3051.
Charter a private jet to&from Wilmington, DE
Private Jet Charter to and from Wilmington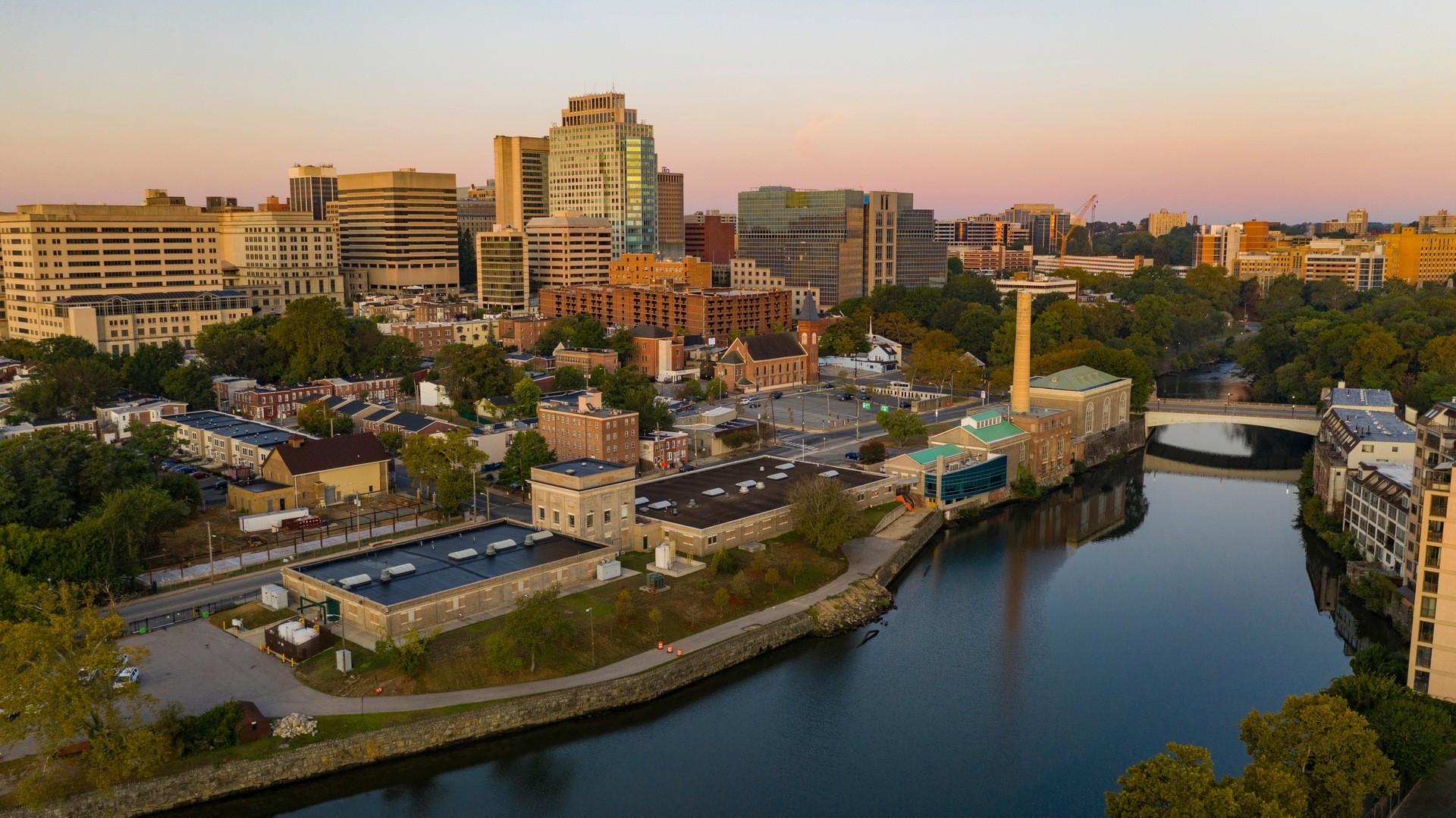 Monarch Air Group provides private jet charter flights to and from Wilmington, DE, USA.
Wilmington, located at the merging point of the Brandywine Creek and the Christina River, is the largest city in Delaware, United States. It serves as a major financial center, housing numerous headquarters of both national and international banks such as Chase Card Services, Bank of America, Barclays Bank of Delaware, AstraZeneca, and DuPont Company. The city is renowned for its impressive museums, exquisite mansions, diverse art and antique collections, charming wineries, captivating attractions, upscale restaurants, and exceptional hotels. From its historic districts to modern amenities, Wilmington private jet charter offers a unique blend of old-world charm and contemporary allure.
When booking a private jet to Wilmington, visit Hagley Museum and Library. The city played a crucial role in America's industrial development, and this museum provides an in-depth look into this history. The site showcases the original gunpowder mills established by the du Pont family, offering guided tours, interactive exhibits, and scenic walks along the Brandywine River.
Travel a few miles south of Wilmington to Old New Castle, a charming historic district with cobblestone streets and well-preserved colonial architecture. The cobblestone streets and well-preserved colonial architecture create a charming atmosphere. Charter a private jet to Wilmington and immerse yourself in the history of this area by visiting the Dutch House, the Amstel House, and the Old New Castle Courthouse.
For those looking for a modern experience, Riverfront Wilmington is the ideal destination with a private jet flight to Wilmington. This rejuvenated district by the Christina River offers a variety of dining options, shopping opportunities, and entertainment venues. Enjoy a picturesque walk along the riverwalk, attend a live show at the Riverfront Theater, or savor a delightful meal with a view of the waterfront.
Book a private jet charter to Wilmington and step into the past at the Rockwood Museum, a Victorian mansion that offers a glimpse into the lifestyle of the 19th-century elite. The mansion's ornate furnishings, lush gardens, and intriguing historical exhibits make it a captivating destination for history buffs and architecture lovers.
For history and architecture enthusiasts, the Nemours Mansion and Gardens is a must-see when renting a private jet to Wilmington. This opulent mansion was built in the early 20th century by Alfred I. du Pont and stands as a testament to the Gilded Age's grandeur. The meticulously maintained gardens are a visual delight, making it a perfect spot for a stroll.
Wilmington Airport is situated in unincorporated New Castle County, Delaware, close to Wilmington, Delaware. It is owned by New Castle County and operated through a lease agreement with the Delaware River and Bay Authority. The airport is conveniently located just five miles south of Wilmington and approximately 30 miles away from Philadelphia.
Wilmington Private Jet Rental Cost
The cost of renting a private jet in Wilmington ranges from $2,000 to $17,000 per billable flight hour or more. Turboprop jets cost from $1,800 to $2,400 per hour, light jets cost from $2,400 to $3,900, mid-size or super-midsize jets cost from $4,200 to $8,100 per flight hour, while heavy and ultra-long range jets per flight hour cost from $7,200 to $17,800. However, all will depend on the type of aircraft, number of passengers, distance traveled and other factors.
Airports for Private Jets near Wilmington
CRE, Grand Strand Airport
CTZ, Sampson
ILM, Wilmington International
LBT, Lumberton
MYR, Myrtle Beach Afb
OAJ, Albert J Ellis
FAQ: Private Jet Flights to Gander, Newfoundland and Labrador
Why Choose a Charter Jet to Gander with Monarch Air Group?
Monarch Air Group offers top-notch private jet charters to Wilmington, customizing our services to meet your unique travel needs. We prioritize flexibility and opulence to guarantee a secure, cozy, and efficient private jet charter experience.
What Types of the Private Jets Can Use for Wilmington?
Monarch Air Group provides a range of flight choices for travel to Wilmington, taking into account factors such as distance, comfort preferences, and number of passengers. Our fleet consists of top-quality aircraft that are pet-friendly and equipped with in-flight entertainment systems. Once you provide us with your tour details, our charter specialists will help you select the best aircraft and service for your Wilmington charter flights.
What are the Benefits of Flying Wilmington Private Jet?
Wilmington aircraft charters offer direct flights to your chosen destination at your preferred date and time, catering to those with busy schedules. Our private jet journeys allow you to personalize your trip with hotel transfers, onboard meals and drinks, and even business meetings, whether you're traveling with family or colleagues. Our team excels at customizing private jet rentals to meet your specific needs.
Can I Bring My Pet on a Private Jet to Wilmington?
Please note that every flight to Wilmington has its own set of rules and limitations regarding pets. Our primary priority is the safety and welfare of all travelers, including their beloved pets.
Popular Destinations near Wilmington by Private Jet
Philadelphia is a major city located just an hour's drive from Wilmington. It's known for its rich history, iconic landmarks like the Liberty Bell and Independence Hall, world-class museums, and vibrant culinary scene.
The nation's capital is approximately a two-hour drive or a short private jet flight away. Explore the Smithsonian museums, visit the historic monuments and memorials, and experience the political and cultural heart of the United States.
Atlantic City, nestled along the New Jersey coast, beckons with its iconic boardwalk, renowned casinos, and sweeping ocean views, offering a vibrant blend of entertainment and relaxation. From thrilling games of chance to sandy beachfront serenity, Atlantic City captures the essence of a dynamic seaside escape.
On our private aircraft, cutting-edge technology enhances flight efficiency and ensures passenger safety. Our customers' satisfaction is our top priority, and we customize our services to meet their needs. For more information, please consult our "Frequently Asked Questions" section or contact us.