Monarch Air Group provides private air charter in Wiener Neustadt, Austria. Our clients benefit from top-notch service, unrelenting dedication to safety, wide selection of aircraft, and years of experience in chartering private jets. To obtain a free quote, please use our online quoting tool provided below, or call toll-free 1-877-281-3051.
Charter a private jet to&from Wiener Neustadt
About Wiener Neustadt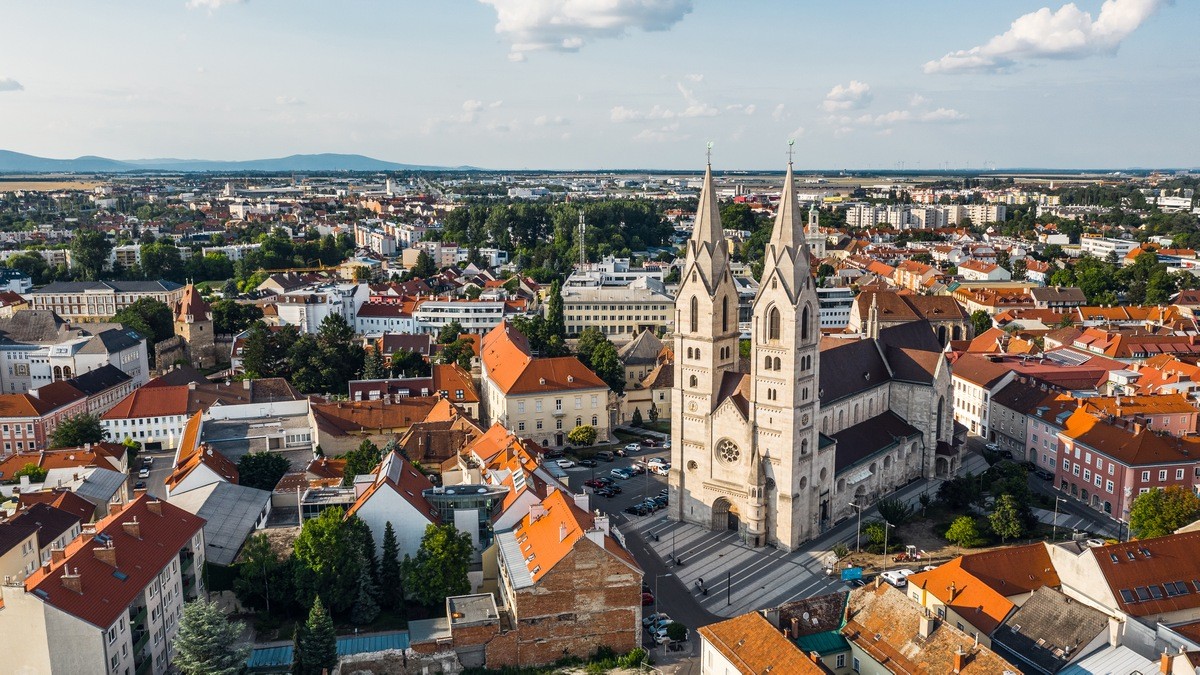 Monarch Air Group offers private jet charter services to and from Wiener Neustadt. Wiener Neustadt is located south of Vienna and near the border of Hungary. The city has one of the oldest military academies in the world, the Theresian Military Academy, established in 1752. Its most popular outdoor activity is hiking to Myra Falls. The scenic hike begins in Muggendorf and follows a trail along the river until it reaches stepped waterfalls nestled in the deep green woodlands. Historical landmarks in the city include Dom Wiener Neustadt, located on the Domplatz, or Cathedral Square.
This Romanesque church was the seat of a bishop for 300 years. St. George's Cathedral is located inside a castle, Burg Wiener Neustadt. It is a cathedral of the Military Ordinariate of Austria with a high vaulted ceiling. Despite its plain décor, the experience of visiting this place with a history that dates to 1440 is an awe-inspiring.
Wiener Neustadt East Airport (LOXN) is located northeast of downtown. Empty legs and transient aircraft are very popular in the region.
Wiener Neustadt Map
Wiener Neustadt Airports For Private Jets within 70 miles
1. VIE, Vienna International Airport, Vienna, Austria
2. BTS, Milan Rastislav Štefánik Airport, Bratislava, Slovakia
3. GRZ, Graz Airport, Graz, Austria
4. BRQ, Brno-Turany Airport, Brno, Czech Republic
5. LNZ, Linz Airport, Linz, Austria
6. KLU, Klagenfurt Airport, Klagenfurt, Austria
7. ZAG, Zagreb Airport, Zagreb, Croatia