Monarch Air Group provides private air charter in White Plains, NY. Our clients benefit from top-notch service, unrelenting dedication to safety, wide selection of aircraft, and years of experience in chartering private jets. To obtain a free quote, please use our online quoting tool provided below, or call toll-free 1-877-281-3051.
Charter a private jet in White Plains
Private Jet Charter to and from White Plains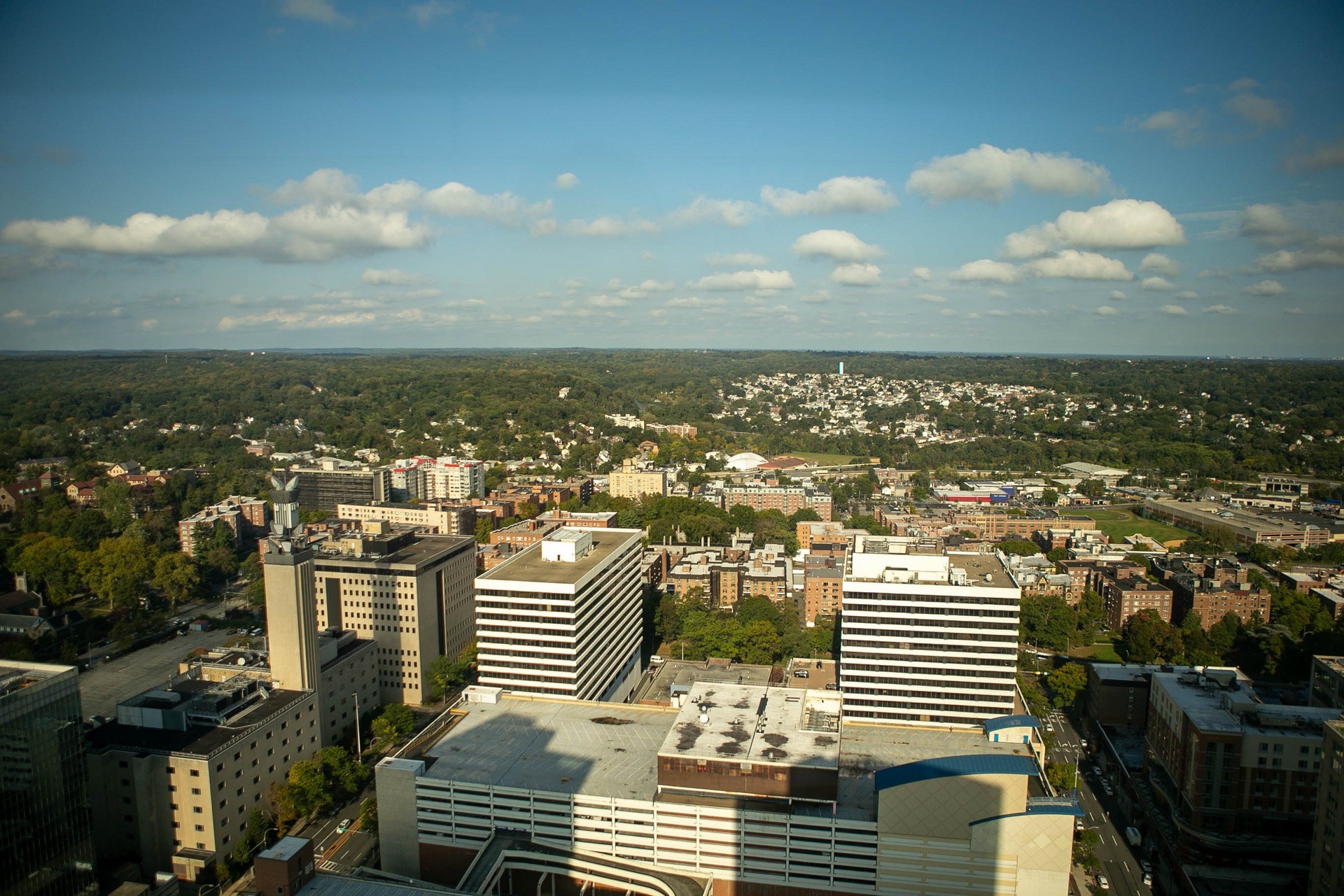 Monarch Air Group provides private jet charter flights in and out of White Plains, NY.
White Plains is a city located in Westchester County, New York that offers a wide range of activities for visitors. Whether you enjoy shopping, outdoor activities, or cultural experiences, there's something for everyone when booking a private jet flight to White Plains.
The Westchester Mall is one of the most popular places to visit once you've chartered a private jet to White Plains. With over 150 stores, including upscale brands such as Neiman Marcus and Nordstrom, the mall is the ideal spot for shopping therapy. In addition, you can enjoy your meal in numerous restaurants and cafes.
When renting a private jet to White Plains, visit White Plains Performing Arts Center, which has been a vital resource for Westchester County's diverse educational and cultural programming for many years. The center creates and offers critically recognized dance, music, family programs, and theatre for White Plains and the adjacent neighborhoods and hosts several special community events each year.
With a private jet to White Plains, spend your time in the 700-acre Saxon Woods Park, a favorite for all families and outdoor enthusiasts. The park contains a vast array of amenities, including a large trail network that winds through magnificently developed hardwood forests. The routes connecting to the Leatherstocking Trail and Colonial Greenway are popular with hikers, equestrians, and cross-country skiers in the winter. A picturesque 18-hole golf course, as well as a family-friendly miniature golf course, are also available for golf lovers.
Once you decide to charter a private jet to White Plains, the Westchester County Center has been an enduring municipal landmark since its opening in 1930. The vast Art Deco-styled indoor leisure complex was built to accommodate a variety of community programs and business exhibitions. It has hosted thousands of concerts, sporting events, seminars, theatrical performances, and trade exhibits since its opening.
In addition, when renting a private jet to White Plains, be sure to stop by the Jacob Purdy House if history interests you. One of the city's oldest structures was constructed in 1730 and is now a recognized historic site. The mansion is open for tours, during which guests can learn about the background of White Plains and the neighborhood. Also, attend the White Plains Performing Arts Center is the place to go for entertainment. Throughout the year, the center organizes a variety of acts, such as plays, musicals, and concerts.
Finally, with the White Plains private jet, don't forget to sample some of the local cuisines. The city is home to a wide choice of restaurants serving cuisines ranging from Italian to Asian to American. Try some of the local favorites, such as Patsy's Pizzeria's pizza or City Limits Diner's burgers.
White Plains Private Jet Rental Cost
The cost of chartering a private jet to White Plains can vary greatly depending on several factors, including the size and type of the aircraft, the distance of the flight, and the duration of the rental.
For example, the cost of renting a light jet, such as a HondaJet, from Miami to White Plains for a one-way trip can start from around $17,500. For a midsize jet, such as a Learjet 60 cost can range from $28,500 for a one-way trip.
Private Jet Airports near White Plains
HPN, KHPN, Westchester County Airport
FLU, KFLU, Flushing Airport
LGA, KLGA, LaGuardia Airport
JFK, KJFK, John F. Kennedy International Airport
TEB, KTEB, Teterboro Airport
EWR, KEWR, Newark Liberty International Airport
MMU, KMMU, Morristown Municipal Airport
HVN, KHVN, Tweed New Haven Regional Airport
SWF, KSWF, Stewart International Airport
ISP, KISP, Long Island MacArthur Airport
FAQs: Private Jet Flight to White Plains
Why Choose a Private Jet to White Plains with Monarch Air Group?
Monarch Air Group offers private jet charters to White Plain that are customized to your specific needs. Our luxury flights prioritize your comfort, safety, and security while also providing time-saving benefits and privacy.
How Much Does it Cost to Charter a Private Jet to the White Plain?
The cost of chartering a private jet to White Plain varies depending on several factors, such as the aircraft type, route, and location. Typically, the cost ranges from $2,000 to $17,000 or more for each chargeable flight hour.
What Types of the Private Jets Can Use for the White Plain?
Monarch Air Group chooses the appropriate private jet based on factors such as passenger capacity, flight duration, and desired on-board amenities. Please provide us with as much information as possible about your charter trip to White Plain, so we can provide you with the best aircraft and service.
What Are the Benefits of Flying a White Plain Private Jet?
Private jet charters to White Plains offer significant advantages over commercial flights. Reputable private jet rental companies provide quick, flexible, and affordable travel options tailored to your specific needs, schedule, and budget.
Is it Possible to Travel with Pets to the White Plain on a Private Jet?
Yes, you can bring your pet on a private jet to White Plain, but it's essential to review the animal import rules for White Plain and inform us beforehand. You may need to rent a larger aircraft that can comfortably accommodate your pet while ensuring their safety during the flight.
Popular Destinations Near White Plain by Private Jet
The Hamptons: This exclusive beach resort area on Long Island is a popular destination for those seeking luxury and relaxation. Private jet travelers can fly into East Hampton Airport or Francis S. Gabreski Airport in Westhampton Beach.
Martha's Vineyard: This island off the coast of Massachusetts is a favorite destination for summer vacations. Private jets can land at Martha's Vineyard Airport.
Nantucket: Another popular island destination off the coast of Massachusetts, Nantucket is known for its beautiful beaches and historic architecture. Private jets can land at Nantucket Memorial Airport.
Newport, Rhode Island: This coastal city is famous for its Gilded Age mansions and sailing culture. Private jets can fly into Newport State Airport.
Our customers fly in luxurious, high-tech private aircraft. You may always get in touch with our helpful and pleasant crew if you need assistance finding the answers to your inquiries on our air charter FAQ page.