Monarch Air Group provides private air charter in Weslaco, Texas. Our clients benefit from top-notch service, unrelenting dedication to safety, wide selection of aircraft, and years of experience in chartering private jets. To obtain a free quote, please use our online quoting tool provided below, or call toll-free 1-877-281-3051.
Charter a private jet in Weslaco, TX:
About Weslaco, Texas, United States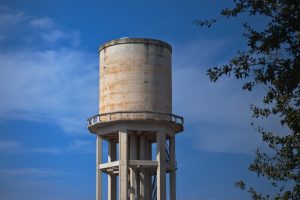 Monarch Air Group offers a wide variety of private jet charter options to and from Weslaco, Texas, United States.
Located in Hidalgo County, in the Rio Grande Valley, Weslaco is a growing city with a population of over 37,000 people. The city is situated 59 miles west of the Gulf of Mexico and South Padre Island and is part of the Reynosa-McAllen and McAllen-Edinburg-Mission metropolitan areas. The city's economy is mainly based on health care, tourism, international trade, and retail.
Being a gateway between Mexico and Texas, Weslaco is a famous Winter Texan destination that offers lots of things to do and to see. Some of the most-visited tourist attractions include the Weslaco Museum, Estero Llano Grande State Park, La Plazita Park, Harlon Block Sports Complex, Weslaco City Park, Valley Nature Center, Frontera Audubon, Village Executive Golf Course, and many others.
The nearest major airports to Weslaco are McAllen-Miller International Airport located 18 miles from the city center, Valley International Airport situated 26 miles from the city, and General Lucio Blanco International Airport situated 26 miles from Weslaco.
Weslaco, TX Airports within 70 miles
1. BRO, South Padre Is. Intl, Brownsville, United States.
2. HRL, Valley International, Harlingen, United States.
3. MAM, Matamoros, Matamoros, Mexico.
4. REX, Gen Lucio Blanco, Reynosa, Mexico.
Hotels in Weslaco, TX
1. Weslaco Inn, 2716 East Business 83, Weslaco.
2. Texas Inn Weslaco, 1818 Texas Boulevard North, Weslaco.
3. Victoria Palms Inn & Suites, 602 North Victoria Road, Donna.
4. Holiday Inn Express & Suites Weslaco, 421 South International Boulevard, Weslaco.
5. Motel 6, 1024 West Expressway 83, Weslaco.
6. BEST WESTERN Town Center Inn, 1005 Fairfield Blvd, Weslaco.
7. Super 8 Donna, 2005 East Expressway 83, Donna.
8. Llano Grande Lake Park Resort & Country Club, 2215 East West Boulevard, Mercedes.
9. Llano Grande Lake Park, 489 Yolanda Street, Mercedes.
10. Serenity at The Green Door Day Spa, 309 West Pike Boulevard, Weslaco.