Monarch Air Group offers a wide variety of private jet charter options to and from Vilnius, Lithuania. Our clients benefit from top-notch service, unrelenting dedication to safety, wide selection of aircraft, and years of experience in chartering private jets. To obtain a free quote, please use our online quoting tool provided below, or call toll-free 1-877-281-3051.
Charter a private jet to/from Vilnius, Lithuania
Book a Private Jet to Vilnius, Lithuania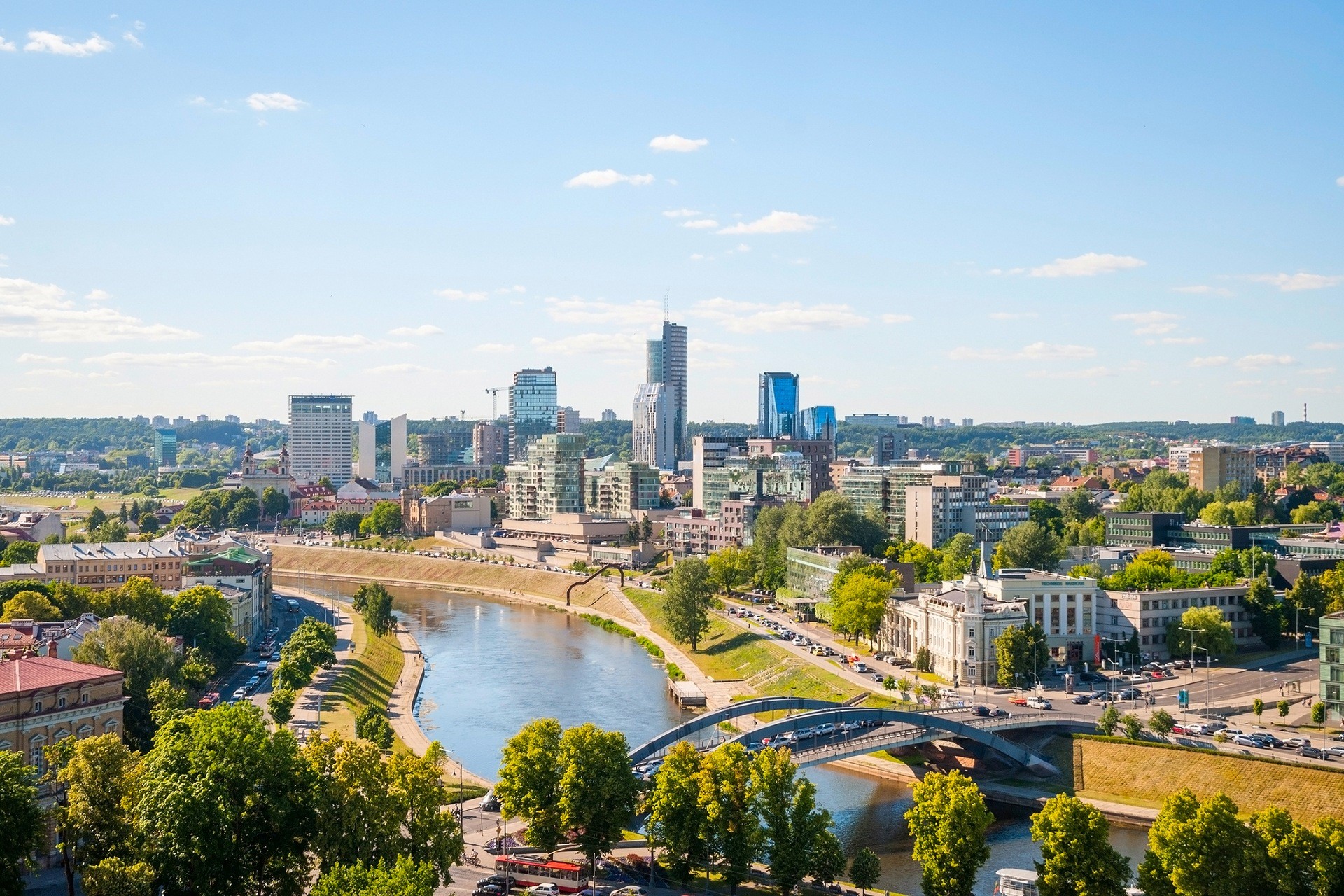 Monarch Air Group provides private jet charter flights in and out of Vilnius.
Traveling to Vilnius, Lithuania can be an enjoyable and luxurious experience when you book a private jet. With a private jet charter, you can avoid the hassle of commercial air travel and arrive at your destination in comfort and style.
The capital of Lithuania, Vilnius, is the country's largest city and the second largest city in the Baltic States. With a private jet to Vilnius, you enter the city with breathtaking architecture in the Old Town, a UNESCO World Heritage Site.
Vilnius is one of the most beautiful cities in Europe, with the atmosphere of antiquity mixed with modernity buoys. The city is very green, and buildings with unique architecture, many temples, and ancient streets create a magical mood. Renting a private jet to Vilnius will allow you to enjoy this city to the fullest, walk along the streets, visit all the sights, have a cup of coffee on the city's pedestrian street, go to souvenir shops, and see the work of street artists.
Some must-see places include the Palace of the Grand Dukes of Lithuania, the Gediminas Tower, the National Museum of Lithuania, the Museum of Genocide Victims, and the Lithuanian National Library of Martynas Mažvydas. In addition, a private charter to Vilnius will allow you to visit the Sharp gate and the Gate of Dawn. It is the only part preserved from the ancient fortress wall and serves as a reminder of the old days. Also, you can get aesthetic pleasure in the beautiful Bernardine Garden, a natural paradise, a botanical garden, and a singing fountain. Afterward, go to the Money Museum and bring wonderful gifts from there.
Vilnius is served by Vilnius Airport (VNO), located 5 km from the city center, and offers international flights to major European destinations. In addition, the airport is suitable for private charter flights. Our operators are standing by 24/7 to assist you in scheduling your next luxury air charter to Vilnius, Lithuania. Call us today for a free quote.
Vilnius Private Jet Rental Cost
The cost of private jet rental to Vilnius can vary greatly depending on several factors such as the type of aircraft, travel dates, number of passengers, and flight distance. Monarch Air Group offers different pricing options, including one-way trips, round trips, and empty-leg flights.
On average, private jet rental to Vilnius can cost anywhere from a few thousand dollars to tens of thousands of dollars per flight hour.
Vilnius Private Jet Airports within 70 miles
VNO, EYVI, Vilnius Airport
FAQs: Private Jet Flights to Vilnius
Why choose a private jet in Vilnius with Monarch Air Group?
A private charter flight to Vilnius is chosen by people who value their time, for whom comfort during the flight is an important aspect. Also, private charter jets are suitable for those who value privacy and like to plan trips and choose fellow travelers. By renting a private jet, you can calmly prepare for important business meetings or relax on a comfortable business jet.
What types of private jets can use for Vilnius charter flights?
Monarch Air Group offers a wide range of aircraft to its customers. When choosing a jet, we rely on the flight's duration, the route's complexity, onboard amenities, and luggage. Contact us now, and we will help you find the right private jet to Vilnius based on your trip details.
What are the benefits of flying on a private jet charter to Vilnius?
By chartering a private jet to Vilnius, you can enjoy a luxury private jet's convenience, flexibility, and first-class flight experience. We can help you select one of the popular private jets to take you to your destination. In addition, private aviation can help you avoid airport queues and more.
Popular destinations near Vilnius by private jet
Riga, Latvia – A historic city with a mix of medieval and Art Nouveau architecture.
Tallinn, Estonia – A historic city with a well-preserved old town and medieval walls.
Warsaw, Poland – The capital city of Poland with a rich cultural heritage and a vibrant modern city center.