Monarch Air Group provides private air charter in Vigo, Spain. Our clients benefit from top-notch service, unrelenting dedication to safety, wide selection of aircraft, and years of experience in chartering private jets. To obtain a free quote, please use our online quoting tool provided below, or call toll-free 1-877-281-3051.
Charter a private jet to&from Vigo
About Vigo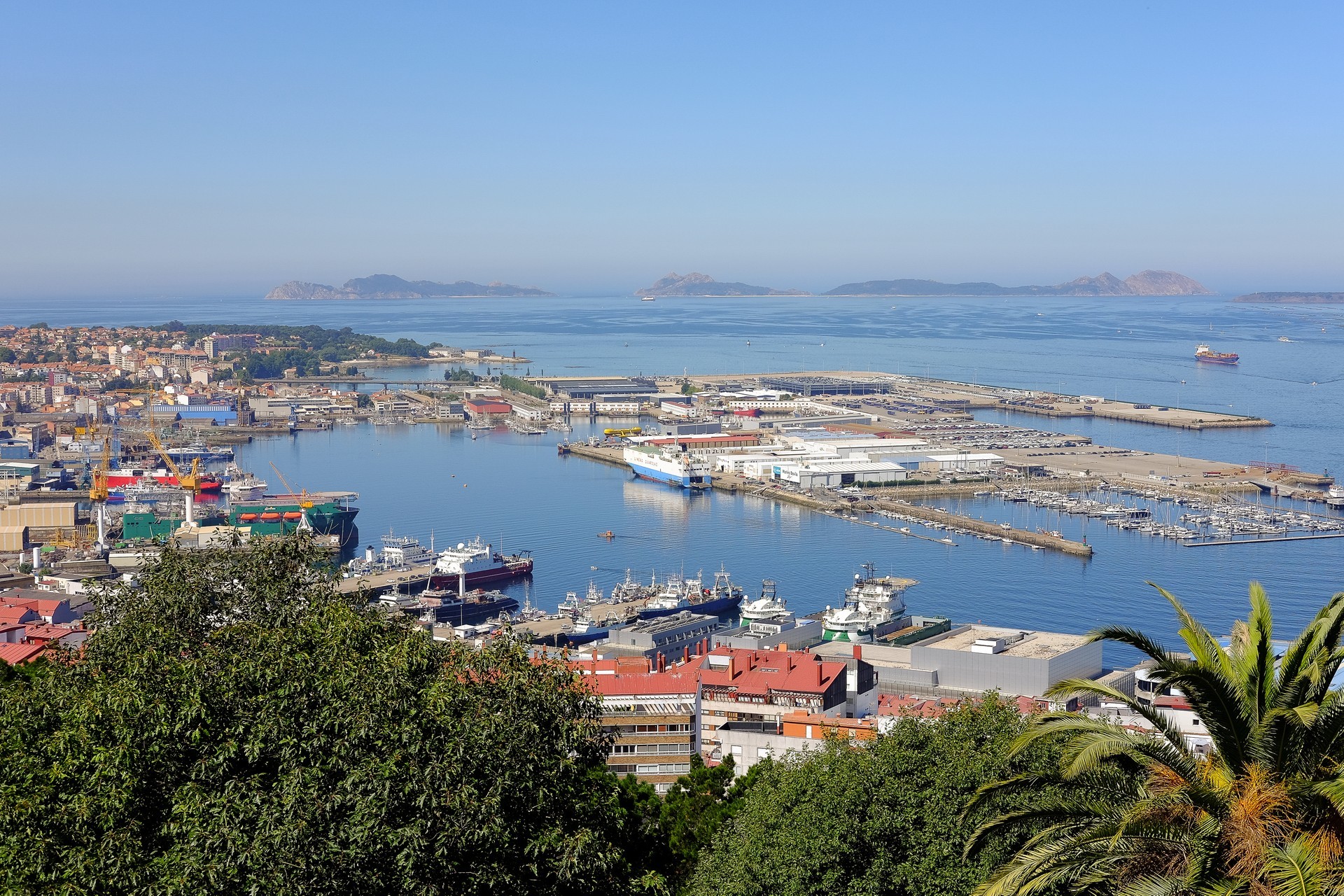 Monarch Air Group offers private jet charter services to and from Vigo, Spain.
A coastal town in northwest Spain, Vigo is home to a thriving fishing port, ancient Roman ruins, neoclassical churches and an authentic Galician old town. Castro Fortress (Parque de Castrelos) was once a 17th Century fortress built to help fight the British Navy during the Portuguese Restoration War (1640-1668). Vigo is in Galicia's Rías Baixas wine region. The grapes grown in the region are referred to as an Albariño grape. The grape produces an acidic white wine. Visitors can relax, unwind and enjoy this delicious regional wine at the city's welcoming waterfront park.
The Vigo Museum of Contemporary Art is the former home of Vigo's courthouse and jail. The museum features shows, workshops and cultural events. For hiking enthusiasts, GR-53 is a 25-mile hiking trail that sits atop Vigo's low-lying mountains with beautiful views of the ocean. For a day of swimming and sunning at the beach, the Cíes Islands is a nature reserve with some of the most scenic views on Spain's western coast.
Vigo Airport (LEVX) is 6.2 miles (10 km) from Vigo's city center. Empty legs and transient aircraft are very popular in the region.
Vigo Map
Airports within 70 miles For Private Jets to Vigo
1. VGO, Vigo-Peinador Airport, Vigo, Spain
2. SCQ, Santiago de Compostela Airport, Santiago de Compostela, Spain
3. OPO, Francisco de Sá Carneiro Airport, Porto, Portugal
4. LCG, A Coruña Airport, A Coruna, Spain
5. BGZ, Braga Airport, Braga, Portugal
6. OPO, Francisco de Sá Carneiro Airport, Porto, Portugal
7. LCG, A Coruña Airport, A Coruna, Spain
8. CHV, Chaves Airport, Chaves, Portugal
9. VRL, Vila Real Airport, Vila Real, Portugal
10. BGC, Braganca Airport, Braganca, Portugal
11. CBP, Coimbra Airport, Coimbra, Portugal
12. VSE, Viseu Airport, Viseu, Portugal
13. LEN, León Airport, Leon, Spain