Monarch Air Group provides private air charter in Valencia. Our clients benefit from top-notch service, unrelenting dedication to safety, wide selection of aircraft, and years of experience in chartering private jets. To obtain a free quote, please use our online quoting tool provided below, or call toll-free 1-877-281-3051.
Charter a private jet in Valencia:
Book a Private Jet Charter to Valencia, Spain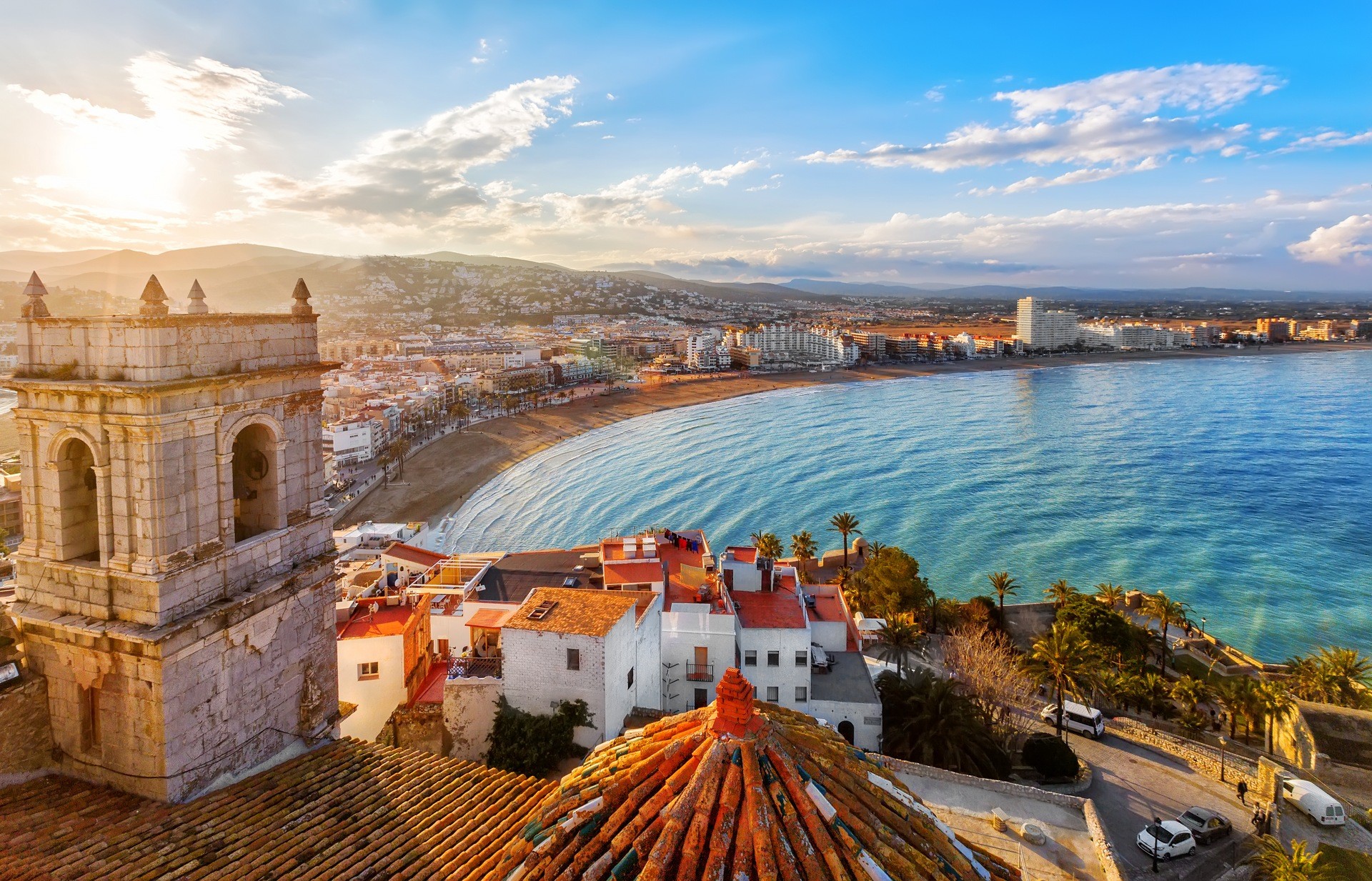 Monarch Air Group offers plenty of private jet charter options to and from Valencia, Spain.
Valencia, located on the east coast of Spain, is a vibrant city known for its stunning architecture, rich culture, and sunny beaches. With a private jet to Valencia, you enter the historic center of the city, which is one of the largest in the country, with an area of ​​​​about 169 hectares, which contains ancient monuments, cultural attractions, and views, making the city one of the most popular tourist destinations in the world.
Valencia is located on the Mediterranean coast, which means a beautiful beach for hot summer days and cool autumn walks. Traveling on a private charter to Valencia, you will have a unique opportunity to visit cozy cafes and first-class restaurants, taste traditional cuisine and enjoy delicious food. In addition, the city is full of fantastic, exciting museums, gardens, and cathedrals that fascinate their architecture.
The most popular tourist attractions that you can see by chartering a private jet to Valencia include Llotja de la Seda, Torres de Serranos, Plaza de la Mare de Deu, Valencia Bioparc and Ciutat de les Arts i les Ciències, City of Arts and Sciences, Turia Gardens and the Cathedral, where you can see the famous Grail.
A private jet to Valencia can provide you with an opportunity to experience the sights and sounds of this beautiful city without having to worry about the hassle and delays of commercial travel. You will be able to travel in the comfort of your own private jet, with all the amenities you can imagine. Whether you are looking for a romantic getaway or a business trip, a private jet charter to Valencia can provide you with the perfect way to get there.
When you charter a private jet to Valencia, you can be sure that you are getting the best experience possible. You will be able to experience some of the finest amenities while traveling, such as gourmet meals, high-end entertainment systems, and comfortable seating. Furthermore, you will be able to enjoy the beautiful views of the city while you fly.
Valencia is served by Valencia Airport, which is located 6 miles from the city, and Alicante Airport, which is located 94 miles from the city. The airports are suitable for private charter flights.
Valencia Private Jet Rental Cost
The cost of a private jet flight to Valencia will depend on several factors, including the size of the aircraft, the number of passengers, the distance of the flight, and the amenities offered. For instance, a light private jet can cost around $2,000 per hour flight, while a larger business jet can cost upwards of $17,000 or more.
Valencia private jet cost can also be affected by the type of jet you choose. If you are looking for the most luxurious jet, such as a Gulfstream or a Global Express, the cost will be much higher than a smaller aircraft.
Valencia Private Jet Airports within 70 miles
VLC, Manises, Valencia, Spain
Hotels in Valencia
The Westin Valencia, Carrer d'Amadeu de Savoia, 16, València
AC Hotel Valencia, Avinguda de França, 67, València
TRYP Valencia Oceanic Hotel, Carrer del Pintor Maella, 35, València
AC Hotel Colon Valencia, No, Carrer Colón, 6, València
Hotel Villacarlos, Avenida del Puerto, 60, València
Hotel Kramer, Avinguda de Campanar, 90, València
MD Modern Hotel – Jardines del Turia, Carrer del Mestre Racional, 23, València
Hotel NH Valencia Center, Carrer de Ricardo Micó, 1, València
Petit Palace Germanias, Carrer de Sueca, 14, València
Hotel Balneario Las Arenas, Carrer d'Eugènia Viñes, 22-24, València
Hotel Conqueridor, Carrer de Cervantes, 9, València
ILUNION Valencia, Valle de Ayora, 1, València
ILUNION Aqua 4, Carrer de Luis García-Berlanga Martí, 19-21, València
Meliá Valencia, Av. de Les Corts Valencianes, 52, València
Hotel Sorolla Centro, Carrer del Convent de Santa Clara, 5, València
Hotel Caro – Palacio Marqués de Caro 〉 Valencia, Carrer de l'Almirall, 14, València
ILUNION Aqua 3, Calle de Luis García Berlanga, 19-21, València
Hotel Vincci Lys, Carrer de Martínez Cubells, 5, València
Vincci Palace Hotel, Carrer de la Pau, 42, València
Hotel Hospes Palau de la Mar, Avinguda de Navarro Reverter, 14, València
FAQs: Private Jet Flights to Valencia
Why choose a private jet in Valencia with Monarch Air Group?
Renting a private jet in Valencia is suitable for people who value comfort, prefer to plan their travels, and avoid long airport queues. Also, private jets are ideal for those who appreciate luxury and prefer confidential flights.
How much does it cost to book a private jet charter to Valencia?
The estimated cost of a one-way private jet to Valencia is as follows:
| To/From Cities | Approximate price (One-Way) | Aircraft |
| --- | --- | --- |
| Paris | $13,630 | Citation VI |
| London | $15,200 | Hawker 400XP |
| NYC | $98,800 | Citation Sovereign |
What types of private jets can use for Valencia charter flights?
The type and size of the aircraft depend on many factors, such as the number of passengers on board, the amount of luggage, the complexity of the route, and much more. Contact us by phone, and our specialists will select a private jet for you based on your wishes.
What are the benefits of flying on a private jet charter to Valencia?
Monarch Air Group offers luxurious, stylish, and safe private jet flights to Valencia so that you can fly in luxury with complete safety and an experienced crew on board. You can also order additional services.
Popular destinations near Valencia by private jet
Barcelona: This bustling city is known for its world-class architecture, delicious cuisine, and rich cultural heritage.
Madrid: The capital of Spain is renowned for its art museums, historic architecture, and lively nightlife.
Ibiza: This island paradise is known for its stunning beaches, vibrant nightlife, and relaxed Mediterranean lifestyle.