Monarch Air Group provides private air charter in Urbana. Our clients benefit from top-notch service, unrelenting dedication to safety, wide selection of aircraft, and years of experience in chartering private jets. To obtain a free quote, please use our online quoting tool provided below, or call toll-free 1-877-281-3051.
Charter a private jet in Urbana:
About Urbana, Illinois, United States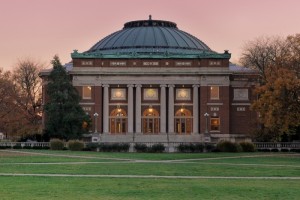 Monarch Air Group offers a wide variety of private jet charter options to and from Urbana, Illinois, United States.
The tenth most populous city in Illinois, Urbana is also the county seat of Champaign County. The city is most known among the students as a major part of the campus of the University of Illinois at Urbana-Champaign is situated in the city. Moreover, Urbana hosts the Urbana Sweetcorn Festival each year, drawing many visitors.
The Meadowbrook Park, Urbana Public Library, Krannert Center for the Performing Arts, Altgeld Hall Tower, Crystal Lake Park – Lake House, Alma Mater, the Urbana Indoor Aquatic Center, Spurlock Museum, Japan House, Cinema Gallery are some of the most popular tourist attractions.
Urbana is served by Willard Airport, which is located 10 miles from the city center, and Decatur Airport, which is located 53 miles from Urbana. The airports provide mostly domestic flights.
Urbana Airports within 70 miles
1. CMI, University Of Illinois Willard, Champaign, United States
2. DEC, Decatur Arpt, Decatur, United States
3. HUF, Hulman Field, Terre Haute, United States
4. IKK, Greater Kankakee, Kankakee, United States
5. KKT, Kentland, Kentland, United States
6. MTO, Coles County Memorial, Mattoon, United States
Hotels in Urbana
1. Hampton Inn by Hilton Champaign/Urbana, 1200 West University Avenue, Urbana
2. Residence Inn Champaign, 502 West Marketview Drive, Champaign
3. Hyatt Place Champaign/Urbana, 217 North Neil Street, Champaign
4. I Hotel and Conference Center, 1900 South 1st Street, Champaign
5. TownePlace Suites Champaign Urbana/Campustown, 603 South 6th Street, Champaign
6. Holiday Inn Express & Suites, 1003 West Killarney Street, Urbana
7. La Quinta Inn Champaign, 1900 Center Drive, Champaign
8. Homewood Suites Champaign-Urbana, 1417 South Neil Street, Champaign
9. Eastland Suites Hotel & Conference Center – Urbana/Champaign, 1907 North Cunningham Avenue, Urbana
10. Hilton Garden Inn Champaign/ Urbana, 1501 South Neil Street, Champaign
11. Hawthorn Suites by Wyndham Champaign, 101 Trade Center Drive, Champaign
12. Comfort Suites Urbana Champaign, University Area, 2001 North Lincoln Avenue, Urbana