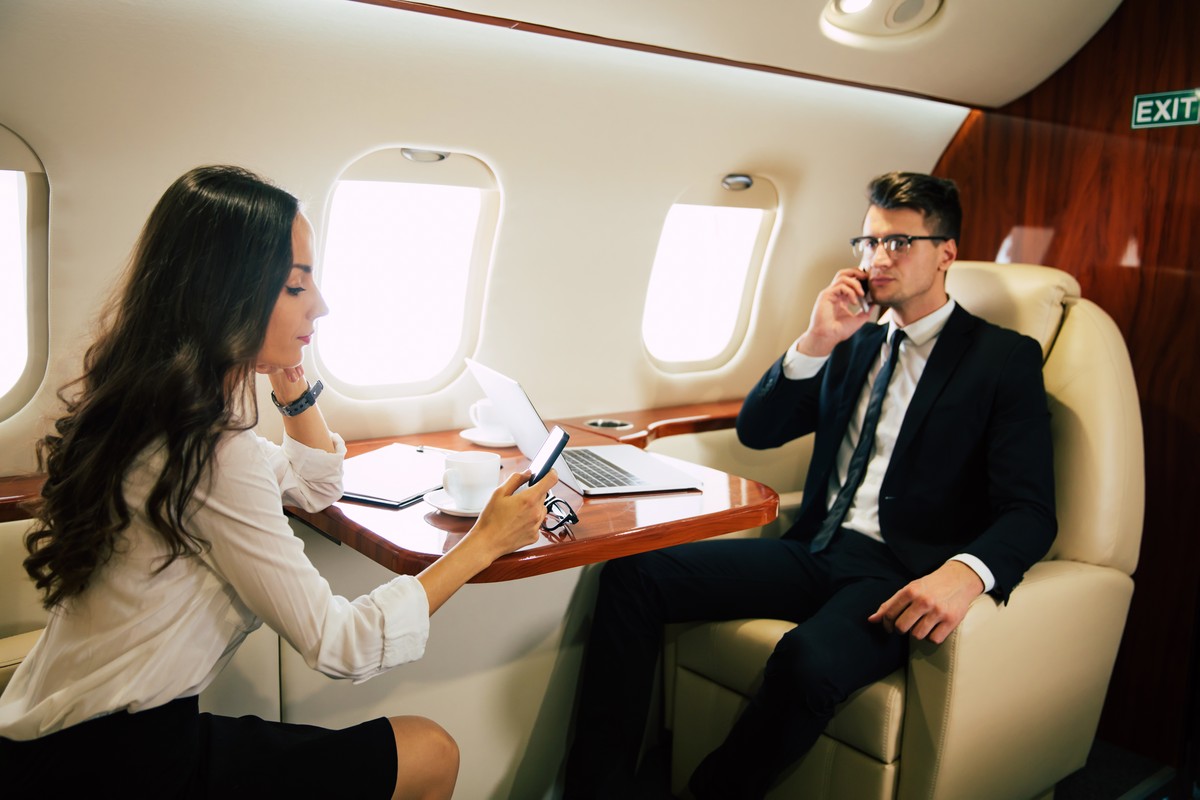 Why Private Air Charters Are Used Across a Variety of Industries, Government and Business Sizes
When thinking about the uses for private charters, one may assume that business travel would be leading reason why company executives would charter an aircraft. This is correct; business travel is one of the leading reasons of private charter. Now, what kinds of companies are leading the charge in private aviation?
The business and finance industries are one of the leading industries that may come to mind when you ask that question and you might not be far off. As a leader in private jet charters, Monarch Air Group has helped clients from a wide variety of industries, sizes, and specialized niches find the best solution each and every time. We're drawing from that experience to analyze what types of companies actually utilize private jets for their travel schedules.
What Types of Business and Government Organizations Fly Private?
Although many individuals, coworkers, family members and friends fly privately, a significant portion of the industry is represented by group clients such as business, governments and other types of organizations. Private aviation is a key factor for the success of these companies thanks to its privacy, efficiency, security, convenience and more. These are the types of business and organizations that are likely to fly privately.
Small Businesses
The National Business Aviation Association, which is a company that promotes the use of private jets for business purposes, did a search on the analytics of what kinds of companies utilized private jets for their travel schedules. The report actually revealed that smaller companies, defined by less than 500 employees, accounted for 70 percent of private charters in the United States. As companies grew in size, they tended to actually decrease the usage of private jets. Larger companies, defined by 5,000 or more employees, accounted for only 17 percent of private business flights.
Fortune 500 Companies
Fortune 500 companies, by definition are the 500 largest companies in the United States by revenue. As we are sure that one can assume, Fortune 500 companies do appear on the list of companies that utilize private aviation for company executive's travel schedules.
Many reasons can be given as to why Fortune 500 companies take advantage of private aviation, but operational efficiency is key. By efficiency in private aviation, we are talking about the ability to fly at their own pace, their own schedule and at some airports that are inaccessible by commercial airlines. You are able to make your meetings or view different locations and be back in time for dinner within the comforts of your own home.
US Government Agencies
When one looks into the private jet industry and why so many fliers prefer it, you will discover that security and privacy are some of the main selling points. These are definitely some of the advantages of flying private. More specifically when we look into the case of the US government utilizing private aviation for their agencies, which may include the FBI and CIA, you can only imagine how security is imperative and a top concern.
With private aviation, you will be able to avoid the long lines and the crowded commercial terminals filled with the hustle and bustle of everyday travel. With private jets in general, you are able to show up when you would like to on the schedule that works for you, enjoy the luxury of a FBO with a cup of coffee before boarding your jet, and avoid the long lines that are just inconvenient and tiring.
An Assortment of CEOs
Along with the companies above, various CEOs and other corporate executives utilize private aviation for their travel needs for some of the similar reasons as above. Additionally, the privacy that private jet charters provide overtakes all other methods of travel (including, in many cases, taking the company jet!). Did you know that due to the tracking of a tail number, it was leaked where Amazon headquarters would be next due to the frequency of landings in one particular city?
When you charter an aircraft through Monarch Air Group in an on demand, ad-hoc style, the tail is still trackable but the passenger manifest on any given aircraft is not trackable. This is definitely a concern that we come across with our clients on an everyday basis, and the privacy associated with private jet charters is imperative for key business deals, mergers and acquisitions, recruitment of top talent, and other highly sensitive business ventures.
Luxurious and Adventurous Vacationers
Did you know that you can book a private jet as a part of your luxury vacation? Multiple charters are utilized to take friends and families to start vacations early within an exclusive space rather than crowded on a commercial flight, where everyone hopes there will be no delays and you make your connection flight. With multiple options and opportunities, we are able to offer the best start to your upcoming vacation. What better way to start your vacation than with a drink in hand and a nonstop flight, so you know the next time you are on the ground will be in that dream vacation location?
Conclusion
Businesses that have already elected to fly privately don't need to be convinced that private aviation travel is more convenient and more efficient when compared to the commercial airlines. The more prevalent discussion would be which private jet company should they use to provide the jet charter to compliment their travel schedule.
Monarch Air Group separates itself from the competition by exceeding expectations in all aspects of your flight from the initial call to the wheels down at your final destination. That narrows down to providing the most range of availability aircraft options and airport choices for the convenience of your travel schedule and business needs. We regularly help small businesses, government, NGOs, Fortune 500 companies, CEOs and luxury vacationers find the right private jet for their needs.