Monarch Air Group provides private air charter in Turku. Our clients benefit from top-notch service, unrelenting dedication to safety, wide selection of aircraft, and years of experience in chartering private jets. To obtain a free quote, please use our online quoting tool provided below, or call toll-free 1-877-281-3051.
Charter a private jet in Turku:
About Turku, Finland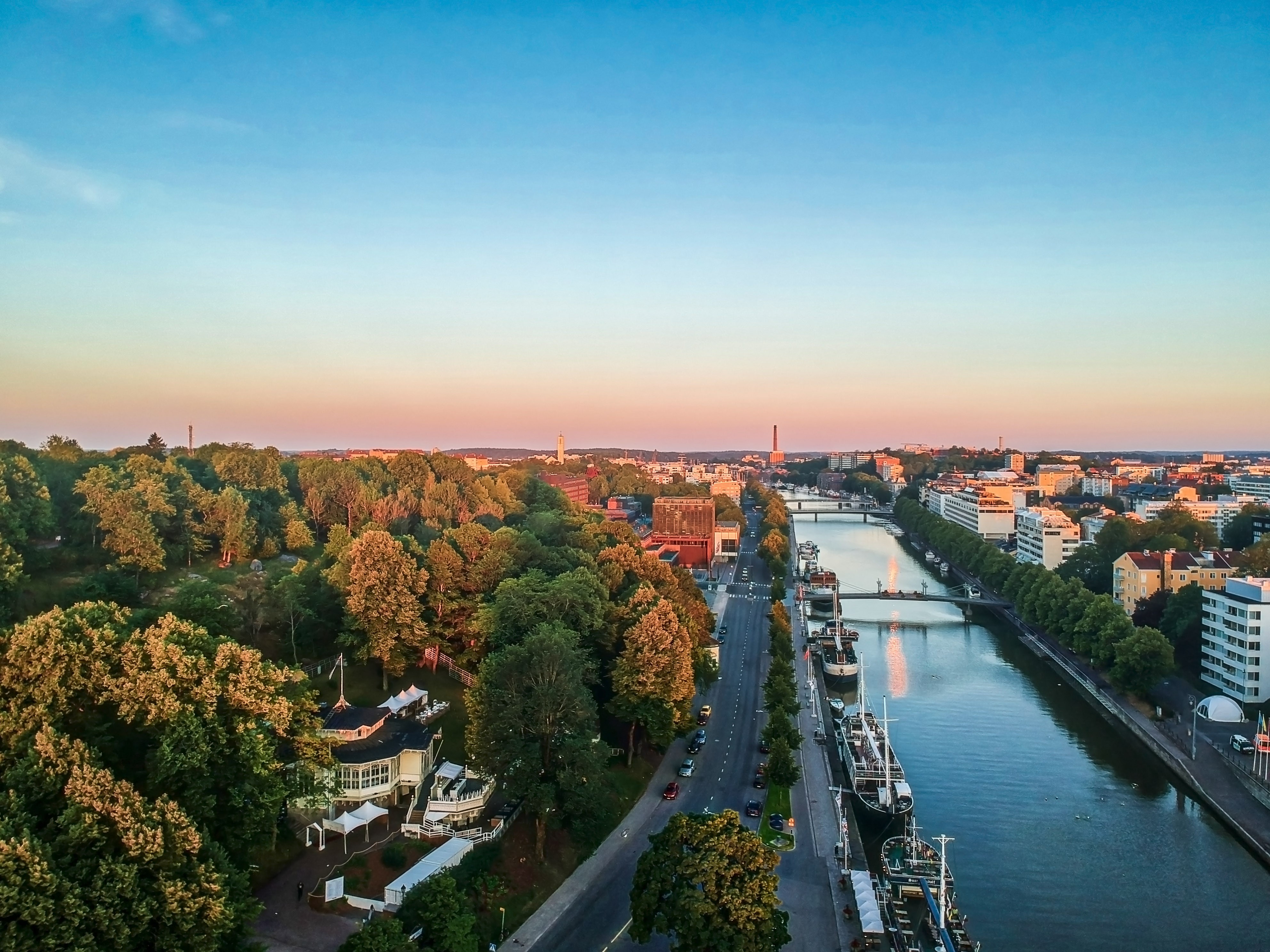 Monarch Air Group offers a wide variety of private jet charter options to and from Turku, Finland.
Situated on Finland's southwest coast at the mouth of the Aura River, Turku is the oldest and the sixth largest city in Finland. It is an important passenger and commercial seaport with more than 3 million people traveling through the Port of Turku every year to Mariehamn and Stockholm.
Turku hosts a number of popular festivals, including the rock festival Ruisrock, the Turku Music Festival, Down by the Laituri, and Uuden Musiikin Festivaali. The city is home to many theaters, art galleries, cinemas, and a philharmonic orchestra. The most popular tourist attractions are the Turku Castle, Turku Cathedral, Crafts Museum of Turku, Turku Archipelago, Pukkila, Museum of Fine Art of Turku, among the others.
The city is served by Turku Airport, which is situated 8 kilometers to the north of the city center. It is the fourth busiest airport in the country that serves domestic and international flights.
Turku Airports within 70 miles
1. TKU, Turku, Turku, Finland.
Hotels in Turku
1. Radisson Blu Marina Palace Hotel, Linnankatu 32, Turku.
2. Best Western Hotel Seaport, Toinen poikkikatu 2, Turku.
3. Scandic Plaza Turku, Yliopistonkatu 29, Turku.
4. Centro Hotel Turku, Yliopistonkatu 12.
5. Linnasmäki oy, Ringbrynjegatan 7, Åbo.
6. Park Hotel Turku, Rauhankatu 1, Turku.
7. Helmi Hotel Turku, Tureborgsgatan 11, Åbo.
8. Original Sokos Hotel City Börs, Eriksgatan 11.
9. Holiday Inn Turku, Eriksgatan 28, Åbo.
10. Original Sokos Hotel Hamburger Börs, Kauppiaskatu 6, Turku.
11. Hotel Harriet KY, Käsityöläiskatu 11, Turku.
12. Holiday Club Caribia, Kongressikuja 1, Turku.
13. Hotelli Cumulus Turku, Eriksgatan 28-30, Åbo.
14. Omena Hotel Turku, Humlegårdsgatan 7, Åbo.
15. Original Sokos Hotel Seurahuone, Eriksgatan 23, Åbo.