Monarch Air Group provides private air charter in Turin, Italy. Our clients benefit from top-notch service, unrelenting dedication to safety, wide selection of aircraft, and years of experience in chartering private jets. To obtain a free quote, please use our online quoting tool provided below, or call toll-free 1-877-281-3051.
Charter a private jet to&from Turin, Italy
Private Jet Charter to and from Turin, Italy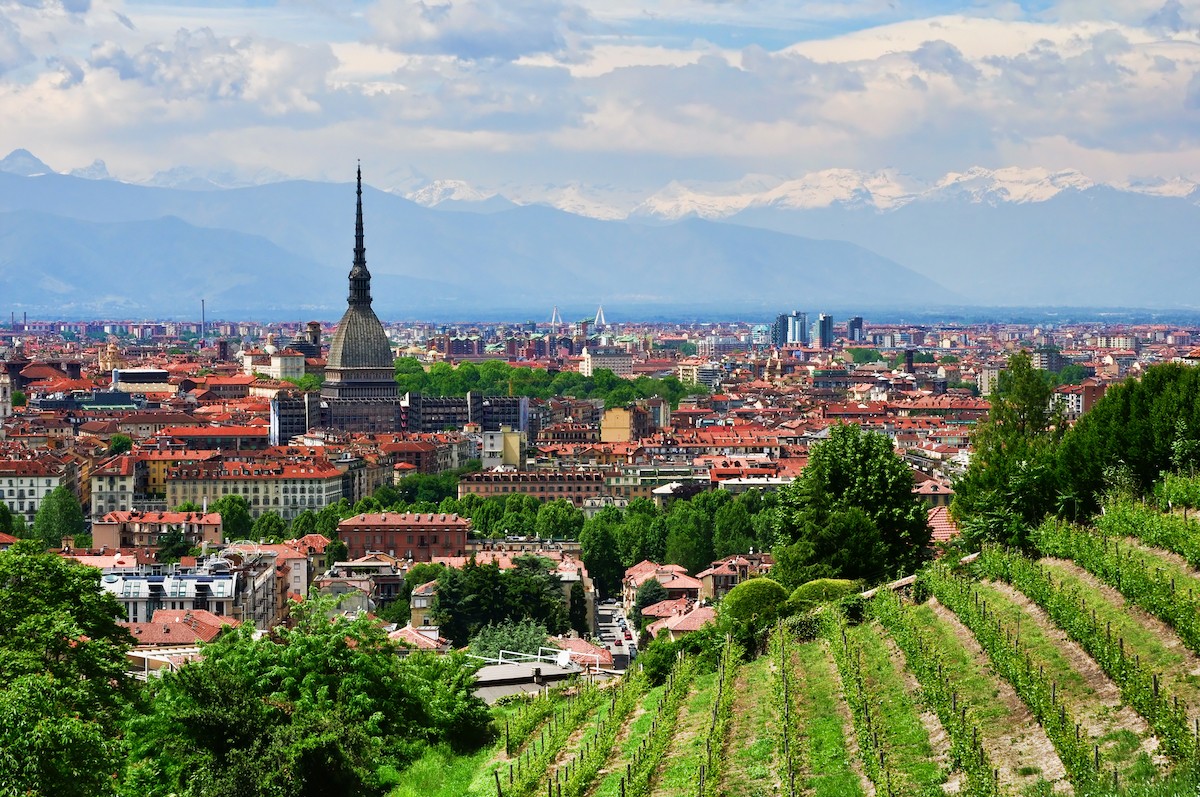 Monarch Air Group provides private jet charter flights in and out of Turin, Italy.
Located in the northwestern Piedmont region of Italy, Turin, or Torino in Italian, offers an abundance of attractions to suit a range of preferences, spanning from stunning architecture to delectable cuisine.
Turin is a significant economic force that functions as a cultural, commercial, and industrial center, located 78 miles southwest of Milan, 76 miles northwest of Genova, and 165 miles west of Verona. The city's economy is mainly supported by engineering, electronics, food, publishing and printing, textiles, steel, rubber, banking, agriculture, ICT sectors, and insurance. It is well known as the automobile capital of Italy, with the Fiat Group based here, and also as the place of the 2006 Winter Olympic Games. Additionally, the city is a home to the University of Turin, which was established in 1404, along with several other universities. It is a good destination for business and leisure trips. And a private jet charter can make your traveling perfect.
When you charter a private jet to Turin, take note that many must-see destinations are here, including the Mole Antonelliana, which now houses the National Museum of Cinema. This museum is dedicated entirely to the history and art of filmmaking and includes exhibits on Italian cinema, special effects, and horror movies. One of the top-rated tourist destinations in Turin is the Egyptian Museum, which showcases one of the world's most extensive collections of ancient Egyptian artifacts.
Turin is renowned not only for its iconic landmarks but also for its exquisite architecture, including the Baroque-style Royal Palace. For foodies, Turin is a paradise with some of the best chocolate in the world available at local chocolatiers, as well as aperitivo culture where locals gather after work to enjoy a drink and some snacks before dinner. Some popular spots for aperitivo include the Quadrilatero Romano and Piazza Vittorio Veneto.
Often called "The Capital of the Alps," Turin lies at the foot of the Alps and offers various recreational opportunities, including beautiful nature reserves, lakes, and world-class skiing facilities. With its vast cultural and artistic heritage, rich history, mountains, and scenic landscapes, and unforgettable memories await tourists on a private jet to Turin, Italy.
Turin has two airports for private jet and air charter flights: Turin Caselle Airport (TRN) and Turin Aeritalia Airport (LIMA). TRN is the main international airport with a dedicated general aviation terminal, offering VIP lounges, catering, and ground transportation. LIMA is a smaller airport located closer to the city, with one runway and limited services for private jet passengers.
Turin, Italy Private Jet Rental Cost
The cost of chartering a private jet to Turin, Italy, can vary greatly depending on several factors, including the size and type of the aircraft, the distance of the flight, and the duration of the rental.
The cost of renting a light jet, such as a Citation XLS, from London to Turin for a one-way trip can start from around $13,500. For a midsize jet, such as a Citation VI cost can range from $17,000 for a one-way trip.
Private Jet Airports near Turin, Italy
TRN, LIMF, Turin Caselle Airport
FAQs: Private Jet Flight to Turin
Why Choose a Private Jet to Turin with Monarch Air Group?
If comfort, safety, privacy, and time are of utmost importance, chartering a private jet to Turin is an excellent choice. You have the option to personalize your trip by selecting the aircraft, travel dates, and fellow passengers.
How Much Does It Cost to Charter a Private Jet to Turin?
The cost varies between $2,000 to $17,000 or more per billable flight hour, according to your location, route, and type of aircraft.
What Types of Private Jets Can Use for Turin Charter Flights?
Selecting the most suitable private jet depends on several factors, such as the flight's duration and complexity, the number of passengers, and the amount of luggage.
What Are the Advantages of Flying on a Private Jet Charter to Turin?
Private jets provide the flexibility of on-demand booking, enabling business travelers to fly to Turin at a convenient time. With ample cabin space, cozy seating, and deluxe features such as Wi-Fi and gourmet catering, private jets ensure a comfortable and relaxing travel experience. Additionally, private jets can utilize smaller airports closer to your ultimate destination, saving time and avoiding the hassles of long lines and traffic commonly associated with larger airports.
Can I Book a Private Jet to Turin for a One-Way Trip?
Certainly, you can book a one-way private jet trip to Turin. Private jet charters offer the flexibility to book a flight on-demand, so you can fly one-way without worrying about return trips.
Popular Destinations near Turin by Private Jet
Milan, Italy: Milan is located approximately 50 miles east of Turin and is known for its fashion, design, and historical landmarks such as the iconic Gothic cathedral, the Duomo. Milan is a popular destination for business and leisure travelers and is home to many high-end shops and restaurants.
Aosta, Italy: Aosta is a picturesque town located approximately 50 miles northwest of Turin, in the heart of the Italian Alps. Aosta is known for its Roman ruins, including a well-preserved amphitheater, and is a popular destination for skiing and other outdoor activities.
Courmayeur, Italy: Courmayeur is a scenic town located approximately 58 miles northwest of Turin, close to the French border. Courmayeur is known for its stunning mountain views, skiing, and hiking trails, as well as its charming cobblestone streets lined with shops and restaurants.