Monarch Air Group provides a private air charter in Torshavn, Faroe Islands. Our clients benefit from top-notch service, unrelenting dedication to safety, a wide selection of aircraft, and years of experience in chartering private jets. To obtain a free quote, please use our online quoting tool provided below, or call toll-free 1-877-281-3051.
Charter a private jet in Torshavn
About Torshavn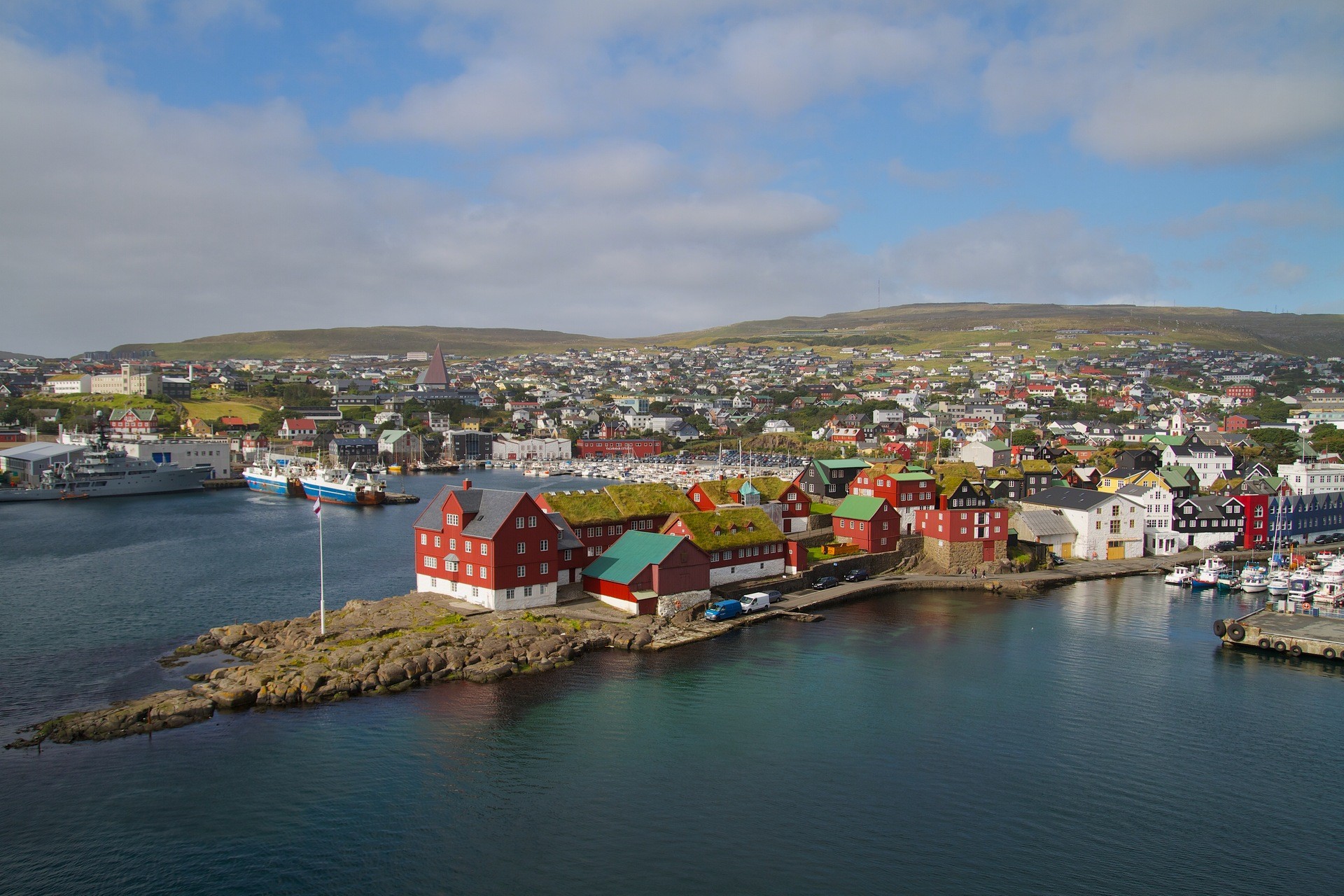 Monarch Air Group offers private jet charter services to and from Torshavn, Faroe Islands.
On the southeast coast of the island of Streymoy is Torshavn, a large population center and the capital of the Faroe Islands, with more than 20 thousand inhabitants. This quiet city is remembered for its historic center with narrow winding streets and fabulous houses for tourists. It is also a key port on the North Atlantic and a major center of maritime trade, where the smell of the sea and the colorful boats on the shore. The climate of the region is subarctic oceanic, with minimal variation in temperature and plenty of precipitation.
Torshavn was founded in the 10th century, and the first settlers in the area were the well-known Vikings. Although the city combines its traditions and modernity today, the Faroese consider it essential to their history and culture. The central street Gongin offers a tour of the capital's treasures from the 16th and 17th centuries, the royal storehouse Leigubun and the Munkastovan monastery erected in the 15th century. Furthermore, Torshavn has many exhibition halls and museums, the most famous of which are the Nordic House cultural center and the Historical Museum, where the Viking crafts and weapons, models of ancient ships, and a collection of archaeological exhibits are preserved. The main religious monument of the capital is the highest building on the archipelago, the Torshavn Cathedral of the 19th century, which is the permanent home of the bishop. In addition, it is worth noting the beautiful oceanarium with a variety of species of marine life and natural attractions with carefully preserved pristine nature. In the surrounding area is the village of Kirkjubor with its old wooden house and Fort Scans.
The public Vágar Airport (FAE, EKVG) is 30 miles from the center of Torshavn. It is the only airport in the Faroe Islands, handling more than 400,000 passengers a year, and is excellent for private charter customers to and from Torshavn.
Torshavn Airports within 70 miles
1. FAE, Vágar Airport, Sorvagur, Denmark