Monarch Air Group provides private air charter in Titusville, Florida. Our clients benefit from top-notch service, unrelenting dedication to safety, wide selection of aircraft, and years of experience in chartering private jets. To obtain a free quote, please use our online quoting tool provided below, or call toll-free 1-877-281-3051.
Charter a private jet in Titusville, FL:
Book a Private Jet Charter to Titusville, Florida, United States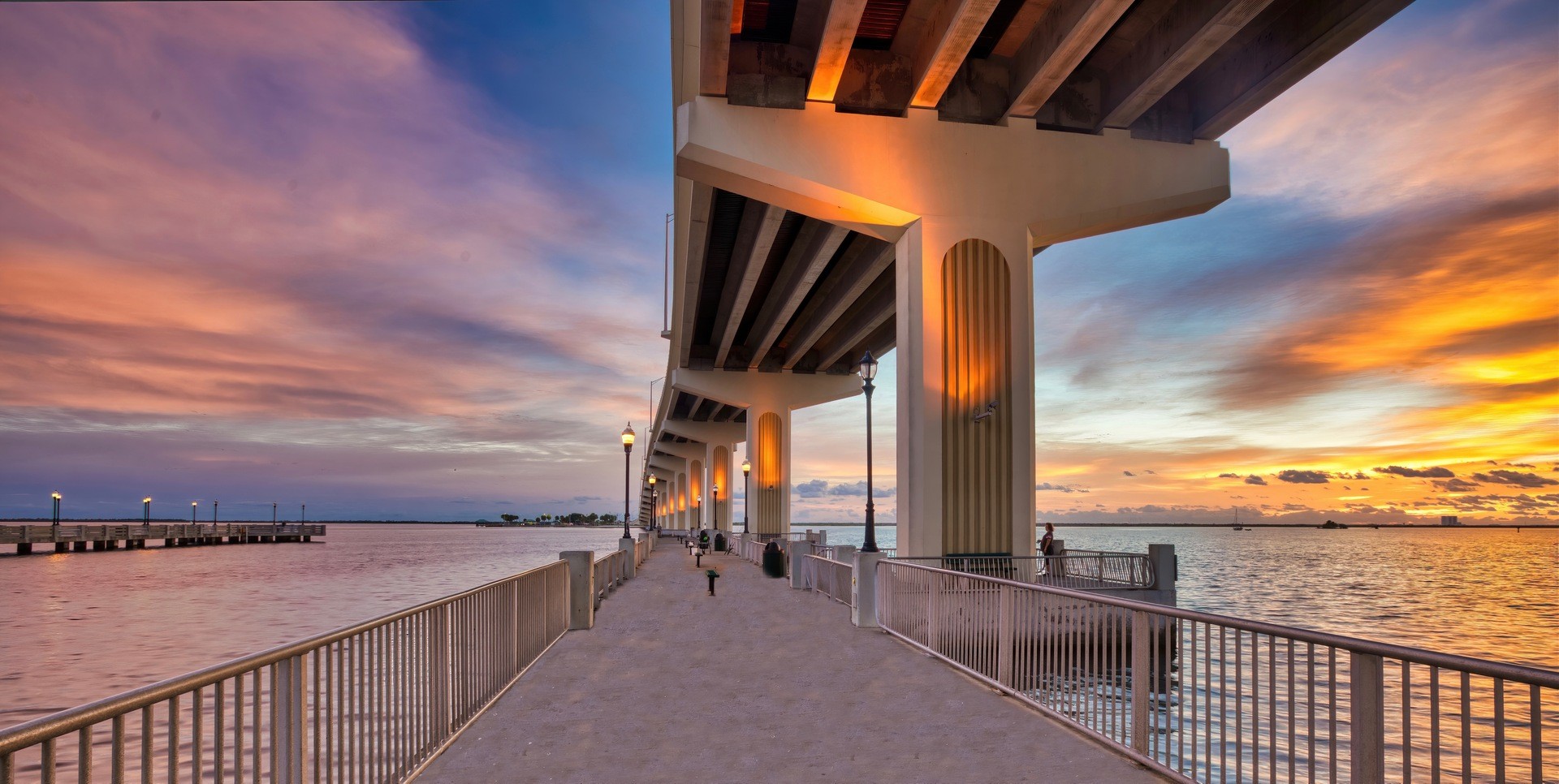 Monarch Air Group offers a wide variety of private jet charter options to and from Titusville, Florida, United States.
Along the Indian River in the U.S. state of Florida is the city of Titusville, part of Brevard County. It is the main city of the Palm Bay-Melbourne-Titusville metropolitan statistical area south-southwest of the Canaveral National Seashore. Charter a private jet to Titusville, one of the central spots on Florida's Space Coast, where soothing dawns are replaced by inviting surf.
Modern Titusville is the launching pad for tours of the Merritt Island National Wildlife Refuge, the Canaveral Seashore, and the Kennedy Space Center visitors. Book a private jet flight to Titusville to see lots of attractions to discover in Titusville, including the North Brevard Historical Museum, Fox Lake Sanctuary, Chain of Lakes Park, Sand Point Park, US Space Walk of Fame Foundation & Museum, Titusville Playhouse, U.S. Astronaut Hall of Fame, Space View Park, Enchanted Forest Sanctuary, Valiant Air Command Warbird Museum, Canaveral National Seashore, and more.
With charter flight Titusville, you'll find rich, unspoiled natural scenery, hotels, a full selection of restaurants, and plenty of opportunities to sample local delicacies. Moreover, downtown is filled with quaint stores and museums that beckon explorers of all ages.
The nearest major airports that serve charter jets to/from Titusville are Orlando Sanford International Airport, located 35 miles from the city center, Orlando International Airport, situated 43 miles from Titusville, and Melbourne International Airport, 45 miles from the city.
Cost to charter a private jet to or from Titusville
The cost of a private jet to Titusville will vary depending on the size of the private jet, duration, flight time, and other factors. Here are some price options for private jets to or from Titusville.
To/From Location
LA
New York
Philadelphia
Aircraft
Light Jet
Midsize Jet
Very Light Jet
Estimated Price
(One-Way)
$42,800 – $53,000
$18,700 – $25,300
$19,500 – $26,900
Flight Duration
6hr 40min
2hr 20min
2hr 00min
Titusville, FL Private Jet Airports within 70 miles
TIX, KTIX, Space Coast Regional
NSL, Nasa Shuttle Landing
COI, KCOI, Merritt Island
DQN, New Smyrna Beach Municipal
ORL, KORL, Orlando Executive
FL2, Valkaria
ISM, KISM, Kissimmee Gateway
SFB, KSFB, Orlando Sanford International
MCO, KMCO, Orlando International
MLB, KMLB, Melbourne International
DAB, KDAB, Daytona Beach International
FAQs: Private Jet Flights to Titusville
Why choose a private jet to Titusville with Monarch Air Group?
Monarch Air Group offers an extraordinary private aviation experience with Titusville jet charters. We offer unparalleled Titusville private jet flight solutions to meet your individual needs. Our team will arrange Titusville private jet charter, according to your wishes, whether you're flying for business or a family booking a private journey.
How much does it cost to book a Titusville private jet charter?
The price of a Titusville charter jet depends on many factors, such as the flight length and the aircraft type. Private jet rates range from $1,300 per hour for a turboprop to $13,000 per hour for a luxury jet.
What types of private jets can use for Titusville charter flights?
Monarch Air Group offers many options for Titusville jets. Several factors to consider before selecting a jet, like in-flight amenities, the number of passengers traveling, luggage volume, and budget for a Titusville private flight. We ensure that our customers can choose the right aircraft for their Titusville air charter service based on their preferences and aircraft characteristics.
What are the benefits of flying on a Titusville private jet?
Private plane charter Titusville is the most convenient and efficient way to fly business or leisure. Private flights allow you to change your flight plan in the air, land closer to your destination, hold in-flight meetings, and use your time productively. All of this can provide significant savings in both working time and money.
Popular destinations near Titusville by private jet
Destin – with a small-town atmosphere, is filled with plenty of entertainment.
Orlando – is considered one of the best family vacation spots in Florida.
St. Augustine – offers scenic boat tours, impressive museums, and various attractions.
Sarasota – is one of the best places in Florida for an unforgettable beach vacation with beautiful beaches and waters.
Our clients travel on efficient and comfortable private jets. If you haven't found the answers to all your questions, you can contact our experienced and reliable team at any time or visit our air charter FAQ page.