Monarch Air Group provides private air charter in Tianjin. Our clients benefit from top-notch service, unrelenting dedication to safety, wide selection of aircraft, and years of experience in chartering private jets. To obtain a free quote, please use our online quoting tool provided below, or call toll-free 1-877-281-3051.
Charter a private jet in Tianjin:
About Tianjin, China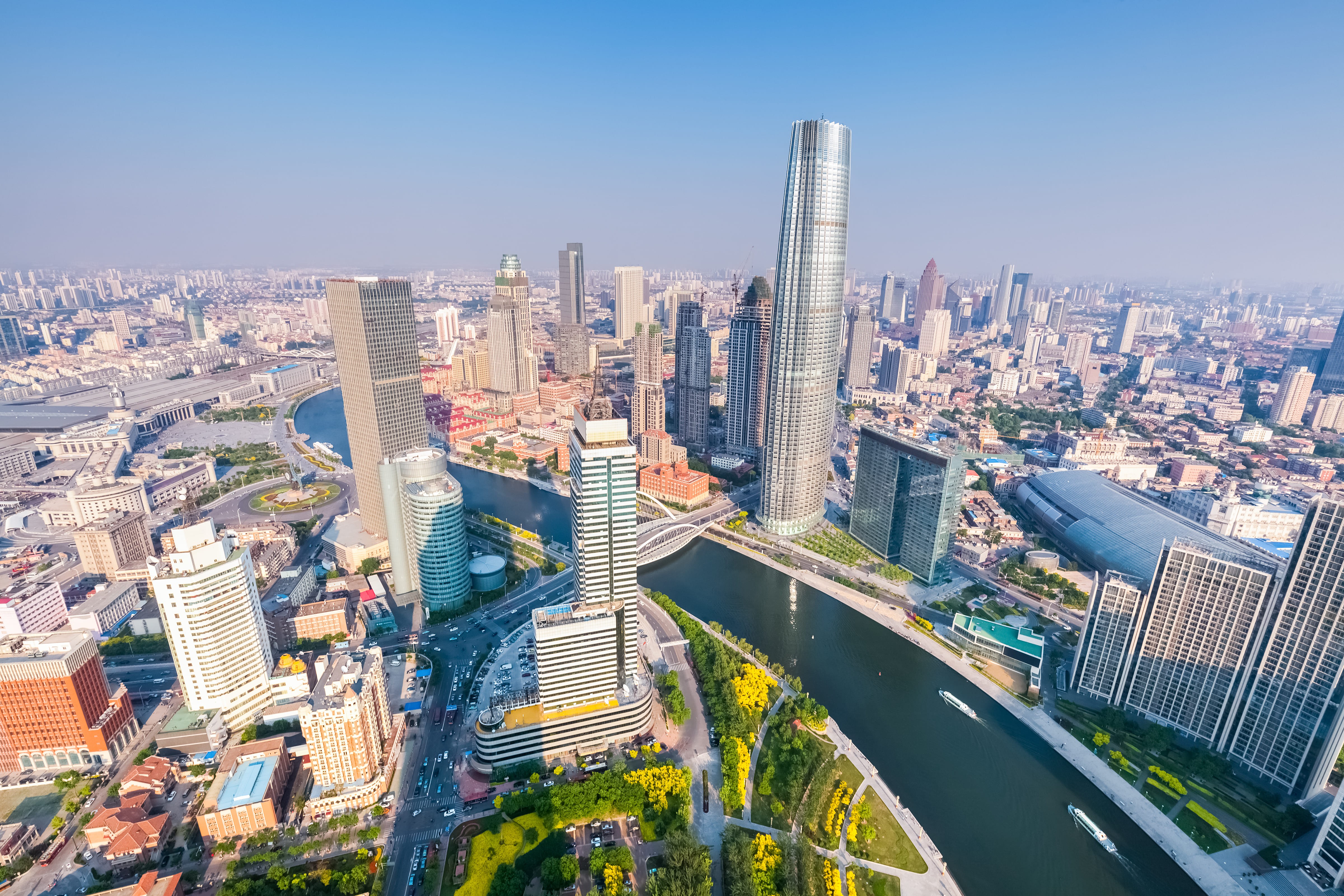 Monarch Air Group offers a wide variety of private jet charter options to and from Tianjin, China.
Situated in northern coastal China, Tianjin is one of the country's five national central cities and the fourth largest city in the country with a population of more than 15 million people. It is a main seaport and gateway to the capital, as well as a hub city for modern manufacturing, international shipping, logistics, and development and research.
Tianjin is one of the most visited cities in China and for good reason. It boasts a rich history and many sights. The most popular ones are Drum Tower, Hai River Park, Five Main Avenues, Luzutang Boxer Rebellion Museum, Century Clock, Porcelain House, Tianjin Water Park, and many more.
Tianjin is served by Tianjin Binhai International Airport, which is located 13 km from the city center. It will also be served by Beijing Daxing International Airport starting from 2017.
Tianjin Airports within 70 miles
1. NAY, Nanyuan Airport, Beijing, China.
2. TSN, Tianjin Binhai International, Tianjin, China.
3. XTF, Port Free Trade Zone, Tianjin, China.
Hotels in Tianjin
1. The Lakeview, Tianjin — Marriott Executive Apartments, Binshui Road, Hexi.
2. Hotel Indigo Tianjin Haihe, 314 Jiefang South Road, Hexi District, 天津市.
3. Sheraton Tianjin Hotel, Zijinshan Road, Tianjin.
4. Holiday Inn Express Tianjin Heping, No.26 Xizang Road, Heping District,, Tianjin Province, 天津市.
5. The Ritz-Carlton, Tianjin, 大沽北路167号, 和平区.
6. Lishunde Hotel Tianjin, 33 Tai'erzhuang Road, Heping.
7. Hotel Nikko Tianjin, 189 Nanjing Road, Heping.
8. Grand View Hotel, 235 Guangdong Road, Hexi.
9. Jingbin International Hotel Tianjin, 135 Anshan Road, Heping, Tianjin.
10. The Crystal Palace Hotel Tianjin, 28 Youyi Road, Hexi.
11. 万丽天津宾馆, Binshui Road, Hexi.
12. King Hall Hotel, 22 Huan Hu Zhong Lu, Hexi, Tianjin.
13. Tianjin Friendship Hotel, 94 Nanjing Road, Heping.
14. Tianyu Hotel Tianjin, 19 Diantai Road, Heping, Tianjin.