Monarch Air Group provides private air charter in Tanzania. Our clients benefit from top-notch service, unrelenting dedication to safety, wide selection of aircraft, and years of experience in chartering private jets. To obtain a free quote, please use our online quoting tool provided below, or call toll-free 1-877-281-3051.
Charter a private jet to&from Tanzania
About Tanzania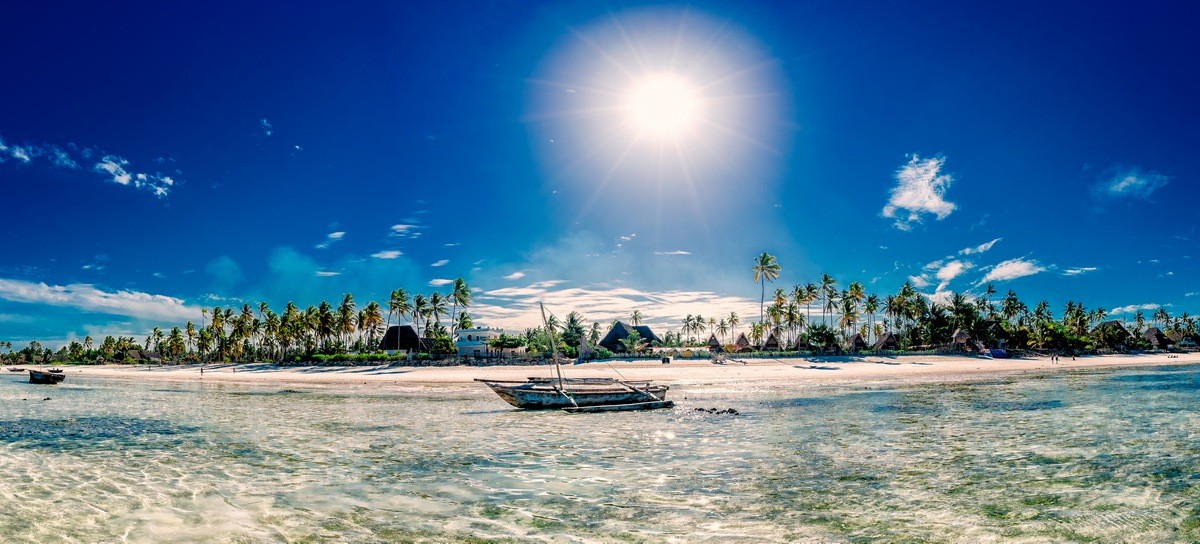 Monarch Air Group offers private jet charter services to and from Tanzania.
Tanzania, officially the United Republic of Tanzania, is in East Africa. In Tanzania's northeast, Mount Kilimanjaro presides over a mountainous terrain blanketed with dense forests. The most visited places in Tanzania are its national parks where visitors can experience an eco-tour unlike any other with a safari into the heart of the African wilderness. These remote locations are inhabited by iconic species including cheetah, elephants, giraffes, lions and zebra. During your tour, you can meet members of the Masai people, a Nilotic ethnic group that inhabits northern, central and southern Kenya and northern Tanzania.
A popular eco-tour for active travelers is a half-day walking trip to Materuni Waterfalls, Mount Kilimanjaro's highest waterfall at 492 ft. (150 m). As you hike from Moshi, you will learn from your guide how coffee is grown and processed at local coffee farms. When you reach the falls, you can take a refreshing swim in the pool beneath the majestic waterfall.
The Julius Nyerere International Airport (HTDA) is located 7.5 miles (12 km) southwest of the city center. Empty legs and transient aircraft are very popular in the region.
To obtain a charter quote, please use our real-time quoting tool or call our experts 24/7 at 1-877-281-3051.
Tanzania Map
Tanzania Airports within 70 miles For Private Jets
1. MWN, Mwadui Airport, Mwadui, Shinyanga Region
2. TGT, Tanga Airport, Tanga, Tanga Region
3. TBO, Tabora Airport, Tabora, Tabora Region
4. SGX, Songea Airport, Songea, Ruvuma Region
5. MWZ, Mwanza Airport, Mwanza, Mwanza Region
6. MYW, Mtwara Airport, Mtwara, Mtwara Region
7. NPY, Mpanda Airport, Mpanda, Katavi Region
8. MFA, Mafia Airport, Mafia Island, Pwani Region
9. JRO, Kilimanjaro International Airport, Hai District, Kilimanjaro Region
10. TKQ, Kigoma Airport, Ujiji, Kigoma Region
11. DAR, Julius Nyerere International Airport, Dar es Salaam, Dar es Salaam Region
12. IRI, Iringa Airport, Nduli, Iringa Region
13. DOD, Dodoma Airport, Dodoma, Dodoma Region
14. BKZ, Bukoba Airport, Bukoba, Kagera Region
15. ARK, Arusha Airport, Arusha, Arusha Region
16. SUT, Sumbawanga Airport, Sumbawanga, Rukwa Region
17. SHY, Shinyanga Airport, Ibadakuli, Shinyanga Region
18. NCH, Nachingwea Airport, Nachingwea, Lindi Region
19. MUZ, Musoma Airport, Musoma, Mara Region
20. QSI, Moshi Airport, Moshi, Kilimanjaro Region
21. MBI, Mbeya Airport, Mbeya, Mbeya Region
22. XMI, Masasi Airport, Masasi, Mtwara Region
23. LDI, Lindi Airport, Lindi, Lindi Region
24. LKY, Lake Manyara Airport, Lake Manyara, Arusha Region
25. KIY, Kilwa Masoko Airport, Kilwa Masoko, Lindi Region