Monarch Air Group provides private air charter in Tallinn, Estonia. Our clients benefit from top-notch service, unrelenting dedication to safety, wide selection of aircraft, and years of experience in chartering private jets. To obtain a free quote, please use our online quoting tool provided below, or call toll-free 1-877-281-3051.
Charter a private jet to&from Tallinn, Estonia
About Tallinn, Estonia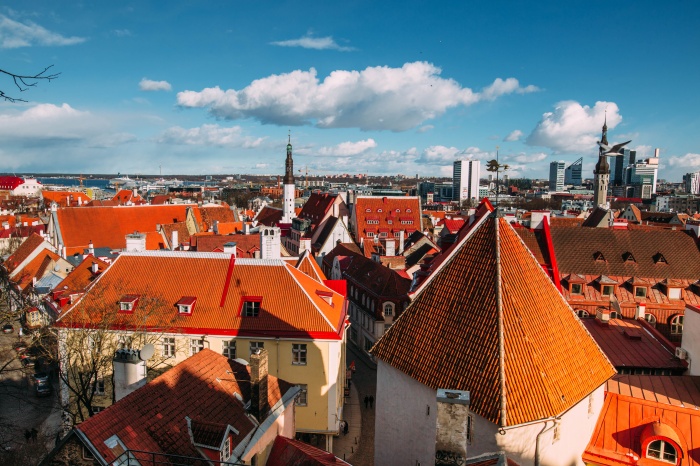 Monarch Air Group provides private jet charter flights in and out of Tallinn, Estonia. The capital of Estonia, Tallinn is a port located on the banks of the Gulf of Finland in the northern part of the country. For the last few decades, it has developed enormously und undergone great changes after the collapse of the Soviet Union and switching from communism to capitalism.
One of the Europe's medieval cities, Tallinn, is seacoast capital with wonderful architecture, primeval ruins, spectacular views and dynamic nightlife. The Old Town of Tallinn was given a status of a World Heritage Sites by UNESCO in 1997. The Old Town boasts numerous cobbled streets, historic buildings, and picturesque ruins(dating from the 12th to the 14th centuries), cafes and restaurants, galleries, boutiques, and museums.
The most notable attractions are the Freedom Square, the Town Hall Square, the Alexander Nevsky Cathedral, the Tallinn City Museum, the Art Museum of Estonia, the Estonian Open Air Museum, the Botanical Gardens, the Tallinn Zoo, Rocca al Mare Tivoli, the Rotermann Quarter, the Kadriorg Palace and Park, the St.Mary's Cathedral, the Toompea Castle, the St.Catherine's Passage, and some others.
Tallinn is a beautiful medieval capital city in Eastern Europe, attracting tourists from all parts of the world especially from other European countries.
Tallinn Airports within 70 miles
1. HEL, Helsinki-Vantaa, Vantaa, Finland
2. HEM, Helsinki-malmi, Helsinki, Finland
3. QUF, Pirita Harbour, Tallinn, Estonia
4. TLL, Ulemiste, Tallinn, Estonia
5. YKI, Kennosao Lake, Kennosao Lake, Estonia
Hotels in Tallinn
1. Hilton Tallinn Park, Fr. R. Kreutzwaldi 23, Tallinn
2. Radisson Blu Sky Hotel, Rävala puiestee 3, Tallinn
3. Tallinn Seaport Hotel, Uus-Sadama 23, Tallinn
4. Nordic Hotel Forum, Viru väljak 3, Tallinn
5. Tallink Express Hotel, Sadama 9, Tallinn
6. Taanilinna Hotell, Uus 6, Tallinn
7. Hotel Palace, Vabaduse väljak 3, Tallinn
8. Kreutzwald Hotel, Endla 23, Tallinn
9. Savoy Boutique Hotel, Suur-Karja 17, Tallinn
10. My City Hotel, Vana-Posti 11, Tallinn
11. Hotel Bern, Aia 10, Tallinn
12. Hotel StBarbara Tallinn, Roosikrantsi 2A, Tallinn
13. Merchants House Hotel, Dunkri 4/6, Tallinn
14. Economy Hotell/Economy Hotel OÜ, Kopli 2, Tallinn
15. Hotel L'Ermitage OÜ, Toompuiestee 19, Tallinn
16. Swissotel Tallinn, Tornimäe 3, Tallinn
17. Meriton Old Town Garden Hotel Tallinn, Lai 24, Tallinn
18. Hotel St. Petersbourg, Rataskaevu 7, Tallinn