Monarch Air Group provides private air charter in Tahiti, French Polynesia. Our clients benefit from top-notch service, unrelenting dedication to safety, wide selection of aircraft, and years of experience in chartering private jets. To obtain a free quote, please use our online quoting tool provided below, or call toll-free 1-877-281-3051.
Charter a private jet in Tahiti
Book a Private Jet Charter to and from Tahiti, French Polynesia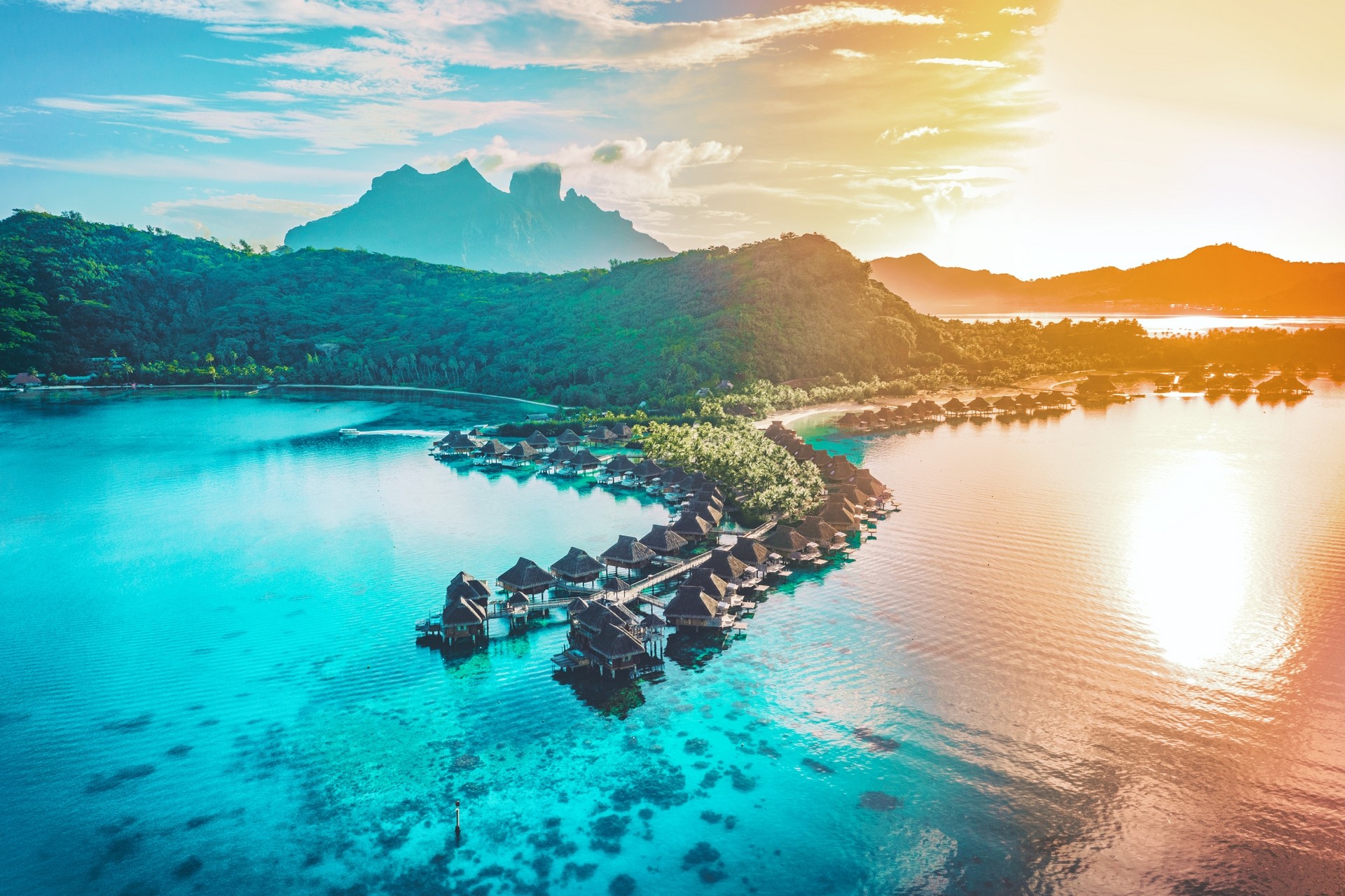 Monarch Air Group offers a wide variety of private jet charters to and from Tahiti, French Polynesia.
The largest island in French Polynesia's Windward group, Tahiti is situated in the archipelago of the Society Islands and is divided into 2 parts. The most populous island of French Polynesia, Tahiti is home to around 183,645 people. It is also the political, economic and cultural center of French Polynesia. Tourism is an enormous industry on the island.
The most famous tourist attractions include the Aremiti Ferry, Paofai Gardens, Municipal Market, Musee de la Perle Robert WAN – The Robert WAN Pearl Museum, Museum of Tahiti and the Islands, The Water Gardens of Vaipahi, Notre Dame Cathedral, Trou du Souffleur de Arahoho, Bougainville Park, Point Venus, and many others.
Tahiti is served by Faa'a International Airport which provides both international and domestic flights.
Airports for Private Jet near Tahiti
PPT, NTAA, Faa'a International Airport, Papeete, French Polynesia
FAQ for a Private Jet Charter Flights to Tahiti
Why choose a charter jet to Tahiti with Monarch Air Group?
Monarch Air Group provides private flights to and from Tahiti, offering exclusive service for those interested in private jet rentals and luxury private jets. Tahiti private jet charters mean you avoid the crowds of busy airports and lines for security checks. Please call one of our agents with questions about charter jet Tahiti rentals.
How much does it cost to book a Tahiti private jet charter?
Several factors determine the cost of renting a Tahiti private jet. When calculating the cost per hour, we consider the type of aircraft, the number of passengers, and the complexity of the route. If you can't find the information you need on the air charter Tahiti, you can ask our specialists for an estimate. Moreover, you can get a rough flight cost estimate by using the private jet charter cost estimator.
Here are some approximate prices for private flights to Tahiti:
Charter a Private Jet to Tahiti from TEB: heavy jet – starting at $161,860;
Charter Flights to Tahiti from VNY: super-midsize jet – starting at $11,610;
Private Charter Flights to Tahiti from MIA: heavy jet – starting at $156,170.
*Estimated price before taxes & fees.
What types of private jets can use for Tahiti charter flights?
The private jet market includes different models, including VIP jets, airliners, and heavy, light, or turboprops. We provide access to modern business jets at competitive prices for private charter flights in Tahiti. You decide when to take off, where to land, who to take with you, and what you want to see aboard your private jet.
| Aircraft type | Passengers | Non-stop range | Cruising speed | Intended use |
| --- | --- | --- | --- | --- |
| Light Jet | up to 6 passengers | about 700 – 2000 miles | 476 to 518 mph | for comfortable short- to mid-range distances |
| Midsize Jet | up to 10 passengers | about 1300 – 1500 miles | 422 to 541 mph | to fly nonstop from coast to coast |
| Super midsize Jet | up to 10 passengers | about 3.500 – 4.000 miles | 490 to 590 mph | for longer flights |
| Heavy Jet | up to 18 passengers | about 6.000 miles | 480 to 551 mph | traveling overseas in luxury for an intercontinental flight |
| Turboprops | up to 10 passengers | about 600 – 1.900 miles | 220 to 360 mph | for short- to mid-range flights |
| Ultra-Long Range Jet | up to 19 passengers | about 2,800 – 7,685 miles | 460 to 594 mph | for long-haul travels |
| Helicopters | up to 28 passengers | about 250 – 600 miles | 150 to 175 mph | for passenger and cargo transportation |
What are the advantages of flying on a Tahiti private jet?
Renting a private jet has some undeniable advantages over commercial flights. We will provide the necessary level of privacy, focusing on our client's individual needs and desires. All aspects of private plane charter Tahiti are developed individually for the task at hand. Our specialist is available for you 24 hours, seven days a week, to answer all your questions.
Popular destinations near Tahiti by private jet
Huahine – is one of the largest islands of the French Polynesian Islands, with many snorkeling spots, sandy beaches, and vanilla farms.
Mo'orea – can offer tourists many incredible experiences as one of the best places to swim with whales.
Bora Bora – features a fabulous blue lagoon, providing travelers with various activities.
Our clients travel on efficient and comfortable private jets. If you haven't found the answers to all your questions, you can contact our experienced and reliable team at any time or visit our air charter FAQ page.