Monarch Air Group provides private air charter in Szeged, Hungary. Our clients benefit from top-notch service, unrelenting dedication to safety, wide selection of aircraft, and years of experience in chartering private jets. To obtain a free quote, please use our online quoting tool provided below, or call toll-free 1-877-281-3051.
Charter a private jet to&from Szeged
About Szeged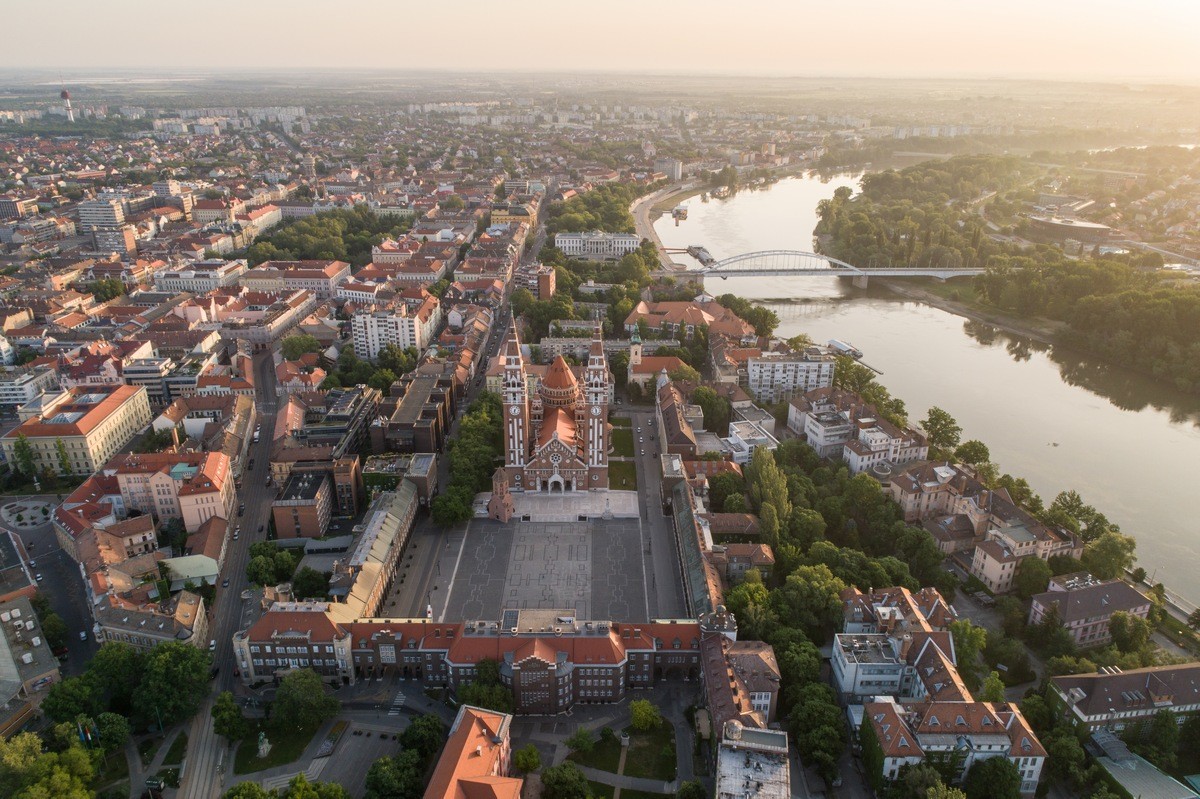 Monarch Air Group offers private jet charter services to and from Szeged. Situated at the confluence of the Tisza and Maros rivers, Szeged suffered a catastrophic flood in 1879 that destroyed nearly every building. Thankfully, the city was completely rebuilt.
Top places to explore include Votive Church, one of the largest buildings in Hungary. The church features a mix of architectural styles including Byzantine, Neo-Romanesque and Neo-Gothic. The Neoclassical Palace for Public Education has exhibited notable artifacts from ancient Egypt. The museum's permanent collection is a good place to learn about regional culture and crafts. Decorated with pastel blue water lilies, the Reök-Palota is a palace that was designed in the Art Nouveau style for the chief water engineer Iván Reök in 1907 with the appropriate theme of "water".
Other attractions include the impressive Szeged Synagogue, the late-Baroque Serbian Orthodox Church, Dóm Square, City Hall and the graceful Széchenyi Square, a plaza that is highly regarded for being a gathering place for famous writers, composers and poets. Klauzál Square is also a popular space where locals and tourists enjoy the outdoors, dining and socializing.
The nearest suitable airport for private jets is Timisoara Airport (LRTR), also known as Aeroportul Internațional Traian Vuia in Romania, 94 miles (151 km) from Szeged. Empty legs and transient aircraft are very popular in the region.
Szeged Map
Szeged Airports For Private Jets within 70 miles
1. ARW, Arad International Airport, Arad, Romania
2. TSR, Timișoara Traian Vuia International Airport, Timisoara, Romania
3. BUD, Budapest Ferenc Liszt International Airport, Budapest, Hungary
4. OSI, Osijek Airport, Osijek, Croatia
5. BEG, Belgrade Nikola Tesla Airport, Belgrade, Serbia
6. SUJ, Satu Mare International Airport, Satu Mare, Romania
7. BNX, Banja Luka International Airport, Banja Luka, Bosnia and Herzegovina
8. SBZ, Sibiu International Airport, Sibiu, Romania
9. CLJ, Cluj-Napoca International Airport, Cluj-Napoca, Romania
10. KSC, Košice International Airport, Kosice, Slovakia
11. SJJ, Sarajevo International Airport, Sarajevo, Bosnia and Herzegovina
12. BAY, Baia Mare Airport, Baia Mare, Romania