Monarch Air Group provides private air charter in Sun Prairie, Wisconsin. Our clients benefit from top-notch service, unrelenting dedication to safety, wide selection of aircraft, and years of experience in chartering private jets. To obtain a free quote, please use our online quoting tool provided below, or call toll-free 1-877-281-3051.
Charter a private jet in Sun Prairie, WI:
Private Jet Charter to and from Sun Prairie, Wisconsin, United States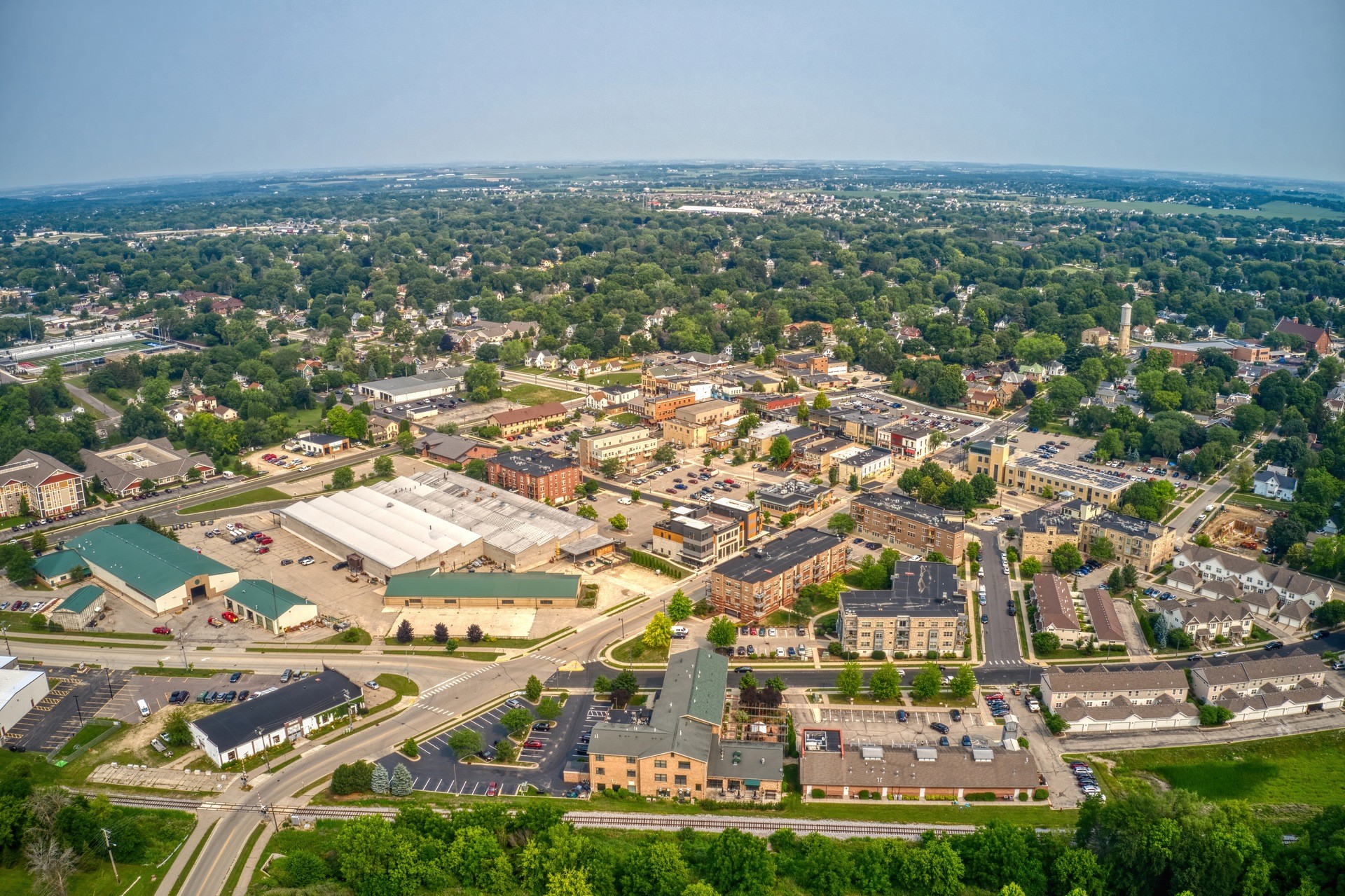 Monarch Air Group offers plenty of private jet charter options to and from Sun Prairie, Wisconsin, United States.
A well-known Madison suburb, Sun Prairie offers a rare combination of a good standard of living and limitless prospects. The city, located in Dane County, is the second-most populous city in the county, with a total population of about 33,364. Sun Prairie private jet charter offers a variety of facilities and public services, as well as economic opportunities and leisure pursuits, as part of the Madison, Wisconsin, Metropolitan Statistical Area.
When renting a private jet to Sun Prairie, be sure to visit the Sun Prairie Historical Museum.
This is a place to go if you're interested in learning about the city's history. The museum features exhibits on the city's early settlers, agriculture, and the devastating 2018 explosion.
Also, explore Sheehan Park once you've chartered a private jet to Sun Prairie. The 77-acre Sheehan Park has a playground, splash pad, and a lot of hiking and bike routes. A disc golf course, a baseball field, and a dog park are also in the park. By the way, Sun Prairie is home to several golf courses, including the Bridges Golf Course, which offers 18 holes of challenging golf amidst beautiful natural scenery.
If you want to see a performance, book a private jet to Sun Prairie and visit the Sun Prairie Performing Arts Center. Concerts, musicals, and dance performances are just a few of the events held at the Sun Prairie Performing Arts Center every year. For more about upcoming events and ticket availability, see their website. In addition, attend the Sweet Corn Festival, one of Sun Prairie's biggest events, featuring live music, carnival rides, and plenty of sweet corn. The festival takes place in mid-August and is a great way to experience the community spirit of Sun Prairie.
The closest large airport to Sun Prairie is Dane County Regional Airport, which is 11 miles from the city center and only handles domestic flights.
Sun Prairie Private Jet Rental Cost
The cost of renting a private jet to Sun Prairie could vary greatly based on aircraft size and type, trip duration, and other factors. For example, the cost of renting a light jet, such as a Nextant 400XTi, from New York to Sun Prairie for a one-way trip can start from around 14,150 USD. For a midsize jet, such as a Learjet 55, the cost can range from 19,490 USD for a one-way trip.
Private Jet Airports near Sun Prairie, WI
MSN, KMSN, Dane County Regional Airport
UNU, KUNU, Dodge County Airport
KDLL, Baraboo-Wisconsin Dells Airport
FAQs: Private Jet Flight to Sun Prairie
Why Choose a Private Jet to Sun Prairie with Monarch Air Group?
When you contact Monarch Air Group when renting a private jet to Sun Prairie, we prioritize your comfort, convenience, and safety. Our premium flights are customized to meet your specific needs, including privacy and time-saving features.
How Much Does it Cost to Charter a Private Jet to Sun Prairie?
The aircraft type, route, and destination all affect how much a private jet flight to Sun Prairie will cost. A flight hour may cost between $2,000 and $17,000.
What Types of the Private Jets Can Use for Sun Prairie?
The number of passengers, the distance to be traveled, and the facilities required onboard are just a few of the factors that Monarch Air Group considers when selecting the best private jets. For us to provide you with the finest aircraft and help for your Sun Prairie charter flight, please input as much information as you can. Thanks to our screening process, we ensure you get the best private aircraft for your needs.
What are the Benefits of Flying a Sun Prairie Private Jet?
Compared to other modes of transportation, private jet charters to Sun Prairie provide a lot of benefits. Our reputable private jet rental company offers swift and adaptable travel options based on your unique needs, financial situation, and timetable.
Is it Possible to Travel with Pets to Sun Prairie on a Private Jet?
You may bring your pet to Sun Prairie only after contacting us and learning about the city's animal entry regulations. Depending on the size of your pet, you may need to book a larger aircraft to ensure their safety and comfort during the travel.
Popular Destinations Near Sun Prairie by Private Jet
Chicago, Illinois: About two hours south of Sun Prairie, Chicago is a significant private aviation center. It is a popular destination for both business and leisure travelers due to its world-class food, shopping, and cultural activities.
Minneapolis, Minnesota: Minneapolis is another favorite private jet destination about three hours northwest of Sun Prairie. It has something for everyone, with a bustling arts scene, magnificent parks, and many outdoor recreational possibilities.
Mackinac Island, Michigan: Mackinac Island is a popular summer getaway destination located about four hours east of Sun Prairie. It offers a tranquil and picturesque getaway from the rush and bustle of everyday life, thanks to its Victorian architecture, scenic beauty, and lack of motorized vehicles.
Door County, Wisconsin: Door County is roughly three hours northeast of Sun Prairie and is a popular boating and outdoor recreation destination. It provides a quintessential Wisconsin experience with its magnificent lighthouses, scenic shoreline, and attractive small towns.
Our clients travel in luxurious, modern private jets. If you are still looking for the answers to your questions on our commonly asked questions about the private charter website, please feel free to contact our pleasant and knowledgeable crew anytime.