Monarch Air Group provides private air charter in Stuttgart, Germany. Our clients benefit from top-notch service, unrelenting dedication to safety, wide selection of aircraft, and years of experience in chartering private jets. To obtain a free quote, please use our online quoting tool provided below, or call toll-free 1-877-281-3051.
Charter a private jet to&from Stuttgart, Germany
Private Jet Charter to Stuttgart, Germany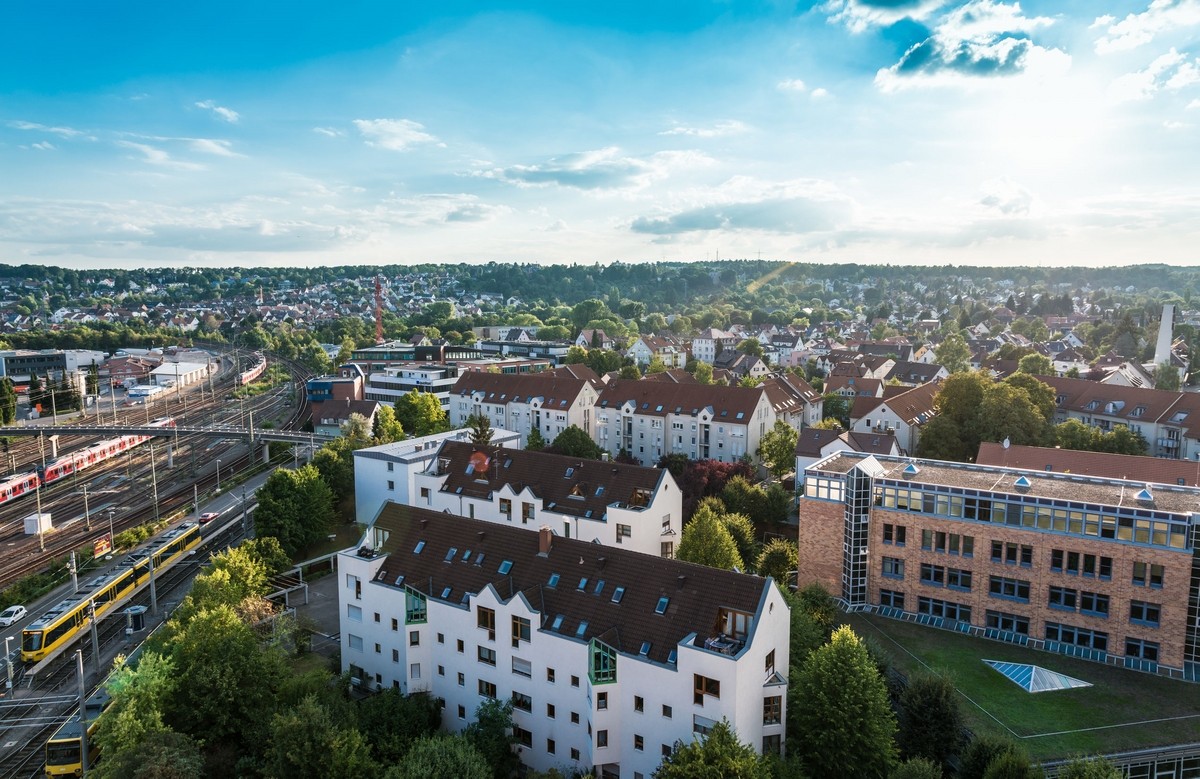 Monarch Air Group offers private jet charter services to and from Stuttgart, Germany.
Stuttgart, located on the Neckar River, is the capital and largest metropolis of the Baden-Württemberg state in Southwestern Germany. It is located in the heart of the Stuttgart Metropolitan Region, the fourth-largest metropolitan area in Germany, with a population of over 5 million. When chartering a private jet to Stuttgart, there are plenty of things to do and see that can keep you entertained for days.
For car lovers, visiting the Mercedes-Benz Museum is an absolute must with a private jet to Stuttgart. Situated in the heart of Stuttgart, this museum is solely dedicated to showcasing the rich history of the iconic German car manufacturer. With more than 160 vehicles and exhibits on display, visitors can trace the evolution of the automobile from its inception to modern-day models.
When renting a private jet to Stuttgart, Palace Square is another popular sight to explore. The city's largest square boasts stunning architectural landmarks, including the Old Palace, the New Palace, and the Art Museum. A visit to this square offers the perfect opportunity to unwind and enjoy the city's atmosphere, whether you prefer to take a leisurely stroll, people-watch, or savor a cup of coffee at one of the numerous cafes.
Be sure to visit State Gallery Stuttgart once you've chartered a private jet to Stuttgart. Renowned as one of Germany's most distinguished art museums, the State Gallery Stuttgart boasts a remarkable collection of artworks spanning from the 14th century to the contemporary era. Its vast assortment of paintings, sculptures, and graphic art is displayed in a modernist structure designed by the celebrated British architect James Stirling.
Nestled atop a hill with scenic views of Stuttgart, Schloss Solitude is a magnificent palace that was constructed in the 18th century for Duke Carl Eugen of Württemberg. Today, it is a renowned tourist destination that boasts breathtaking gardens, elegant fountains, and exquisite sculptures. So whether you are interested in art, history, or just want to enjoy the beautiful parks, Stuttgart has something to offer.
Stuttgart Airport (STR), Baden Oos Perm Clsd Airport (ZCC), and Speyer Airport (ZQC) all provide service to the city.
Stuttgart Private Jet Rental Cost
The starting prices for private jet flights to Stuttgart (one way) vary based on the type of aircraft used. A turboprop typically costs around $1,800 – $2,600 USD per hour, while a light jet costs $2,400 – $3,900 USD per hour. A midsize and super-midsize jet comes in at $4,200 – $8,100 USD per hour, and a long-range jet or group charter flight on a VIP airliner can cost $7,200– $17,800 USD per hour or more.
Private Jet Airports Near Stuttgart
STR, Stuttgart Airport
FAQ: Private Jet Flight to Stuttgart
Why Choose a Private Jet to Stuttgart with Monarch Air Group?
Our top objectives are your convenience, security, and enjoyment when Monarch Air Group arranges your private jet journey to Stuttgart. Our special private aircraft trips are created to meet your individual demands and come with amenities that will make your trip more enjoyable.
What Types of the Private Jets Can Use for Stuttgart?
Private aircraft alternatives for Stuttgart depend on various factors, including the number of passengers, cost, required range, and chosen route. In order to provide optimum privacy and time savings for a stress-free and enjoyable travel experience, our company offers customized, one-of-a-kind private aircraft charters.
What are the Benefits of Flying a Stuttgart Private Jet?
Compared to other forms of transportation, using a private plane to travel to Stuttgart has a number of benefits. Our reputable private jet rental company provides flexible, economical travel options catered to your requirements, time constraints, and budget.
Can I Bring My Pet on a Private Jet to Stuttgart?
We allow pets on board our flights to Stuttgart. We recommend giving us advance notice to ensure compliance to the city's pet travel regulations. Select a plane with a pet-friendly cabin to further ensure the safety and convenience of your pet.
Popular Destinations Near Stuttgart by Private Jet
Located in southern Germany, Munich is known for its stunning architecture, world-class museums, and famous Oktoberfest celebration. Munich is also renowned for its world-class museums. The city is home to some of the most famous art museums in the world, including the Alte Pinakothek, the Neue Pinakothek, and the Pinakothek der Moderne.
Nurnberg is a city in the northern Bavaria region of Germany. It is known for its medieval architecture, including the Nurnberg Castle and the Old Town. The city is also famous for its Christmas market, which attracts tourists from all around the world..
Frankfurt am Main is a city in central Germany. It is Germany's financial capital and home to the European Central Bank and the Frankfurt Stock Exchange. The city is also known for its skyline, which is dominated by high-rise buildings.
Zurich is the largest city in Switzerland and is known for its picturesque setting on Lake Zurich. In addition, the city is famous for its financial institutions, as well as its museums and galleries.
Our company offers the most comfortable and modern private aircraft for all your transportation needs. Additional information can be found in our website's "Frequently Asked Questions" section. Our crew is always willing to help.