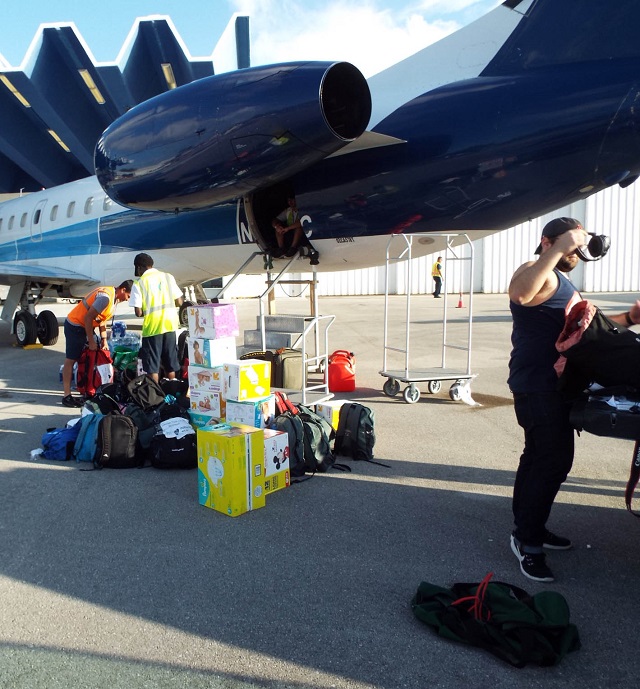 After Hurricane Maria struck Puerto Rico in an unprecedented manner, 22-year-old Carnegie Melon student Rosana Guernica immediately knew she had to do something. Almost a month from the storm, the island is still in very bad shape and thousands still need basic supplies. Under this scenario, Guernica started a crowdfunding page to raise money, and as of today, she has raised $96,000 out of a total goal of 125,000.
She has charted two planes from the Fort Lauderdale based private jet provider Monarch Air Group and loaded them with water, medicine, medical supplies, rice, beans baby food, and diapers, within others, and has already rented another flight towards Puerto Rico for late October. Relief has been provided to mountain and coastal regions that have been difficult to access. The aircraft has also served to help evacuate 28 people in need of urgent medical attention in the continent.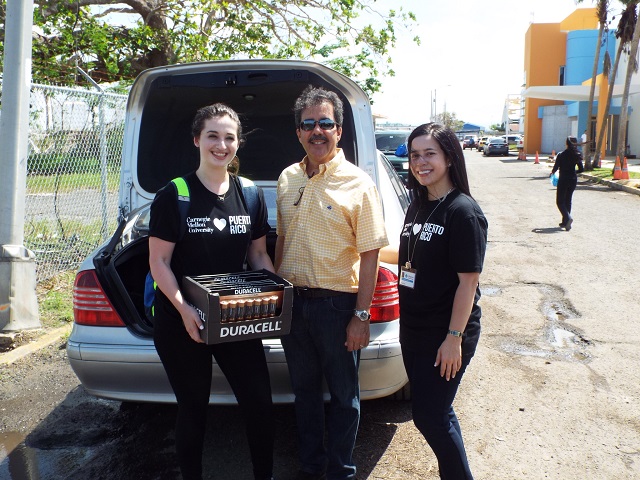 "There is money being raised that won't keep people from dying, that won't get people the help that they need in time. The supplies being collected are being held in inventory throughout the US and in the ports of San Juan. By the time normal distribution channels open, it will be too late for the people who needed it the most", she stated on her crowdfunding page.
The first trip was an 8 passenger Lear 45 carrying down 1,200 lbs of medical supplies. Rosana and a physician went down and brought back six people including one of their dogs. This past weekend, the aircraft, a regional jet, was loaded with approximately 2,000 lbs of supplies. The flight traveled with 7 people, including Rosana, a doctor, and others to help logistics on the ground. Later that afternoon, 22 people were flown back to Florida alongside an emotional support dog.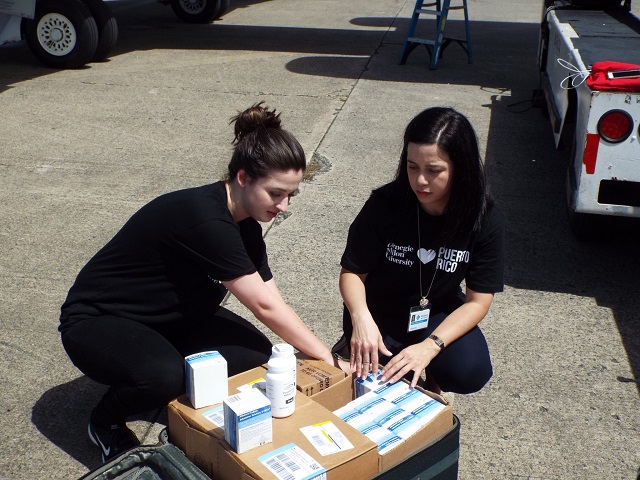 "She is one of the more determined young people I have ever met. She contacted us and had everything sorted out, as if she was from the aviation industry, from aircraft maximum take-off weights to the allowed transport of hazardous goods policy. She is one of a kind", said David Gitman, Executive Director for Monarch Air Group.
A Puerto Rico native, Rosana Guernica will continue to deliver hope and help to an island where 90% of its residents still lack power. You can help her cause and thousands of devastated people on youcaring.com.
Monarch Air Group, based at the Ft. Lauderdale International airport, provides on-demand air charter and private jet services by utilizing aircraft of other pre-approved operators. Among the company's clients are Fortune 500 corporations, celebrities, the US Government, leading news outlets, and air charter brokers.