Monarch Air Group provides private air charter in Stuart, FL. Our clients benefit from top-notch service, unrelenting dedication to safety, wide selection of aircraft, and years of experience in chartering private jets. To obtain a free quote, please use our online quoting tool provided below, or call toll-free 1-877-281-3051.
Charter a private jet in Stuart
Book a Private Jet Charter to and from Stuart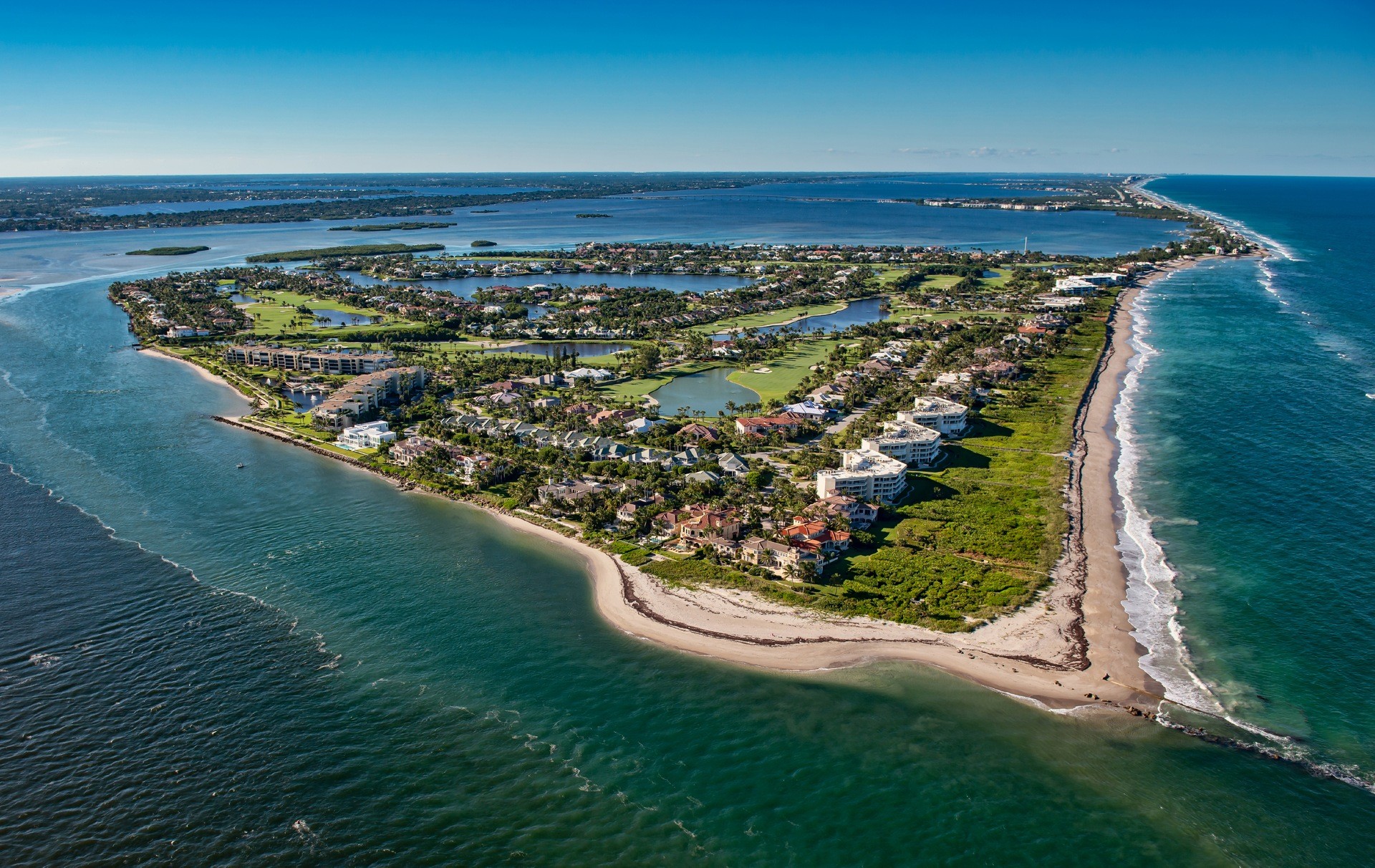 Monarch Air Group provides private jet charter flights in and out of Stuart, Florida, USA.
Situated on Florida's Treasure Coast, Stuart is a city in Martin County. The town is surrounded by water and offers private jet Stuart traveler's great Florida atmosphere and numerous beautiful beaches.
Stuart is an excellent place for a leisurely family vacation, with a great selection of accommodations, restaurants, and recreational opportunities. The town's unspoiled landscaped streets and incredible views draw plenty of charter jet Stuart vacationers. You'll find art galleries, authentic stores, antique museums, and more here.
Book a private jet charter Stuart to see the most notable attractions, like the Florida Oceanographic Coastal Center, the Elliot Museum, the House of Refuge, and the Lyric Theatre. Often called "The Sailfish Capital of the World," the city of Stuart is a great fishing place for everyone.
Stuart attracts many sports fishermen searching spacious sail fishing and other sport fishing offshore and in local waters. Adventurers and nature lovers will find plenty of outdoor activities in the area, including hiking, biking, kayaking, or birdwatching. For private flight Stuart, the city presents tremendous fun for the whole family.
For charter flight Stuart, choose Witham Field (SUA, KSUA). It is a small airport about a mile from the central business district of Stuart.
Stuart Private Jet Airports
PBI, KPBI, Palm Beach International Airport, West Palm Beach, FL
XWN, William P Gwinn, Jupiter, FL
FPR, KFPR, St. Lucie County International Airport, Fort Pierce, FL
OBE, KOBE, Okeechobee County Airport, Okeechobee, FL
VRB, KVRB, Vero Beach Municipal Airport, Vero Beach, FL
LNA, KLNA, Palm Beach County Park Airport, West Palm Beach, FL
PHK, KPHK, Palm Beach County Glades Airport, Pahokee, FL
DQC, Sebastian Airport, Sebastian, FL
FAQ for a Private Jet Charter Flights to Stuart
Why choose a private jet to Stuart with Monarch Air Group?
Monarch Air Group provides private plane charter Stuart, FL, taking care of all the details so our customers can enjoy a seamless travel experience. We have access to a diverse selection of private jet to Stuart and focus on safety and reliability. Our team will provide Stuart private jet charters, depending on the number of passengers and departure location. Call one of our agents for airplane rental Stuart. We will fulfill all your requirements to ensure our services meet your expectations for airplane rental Stuart.
How much does it cost to book a Stuart private jet charter?
The Stuart private jet rental cost is calculated individually for each flight. It is determined by several factors, such as the chosen Stuart jet's model and the route's complexity. If you can't find the necessary information on the air charter Stuart, you can contact our specialists. Moreover, you can get an approximate estimate for charter flights Stuart using a private jet charter cost estimator.
Here are some approximate prices for private flights to Stuart:
Charter a Private Jet to Stuart from NYC: from $17,600;
Charter Flights to Stuart from DC: from $12,190;
Private Flights to Stuart from LA: from $32,300.
*Estimated price before taxes & fees.
What types of private jets can use for Stuart charter flights?
Monarch Air Group offers a wide range of Stuart jets to suit your requirements. The choice depends on the range you want to fly, the level of comfort you want to achieve, and the number of passengers. For more information, please see our aircraft guide for Stuart charter flights.
| Aircraft type | Passengers | Non-stop range | Cruising speed | Intended use |
| --- | --- | --- | --- | --- |
| Light Jet | up to 6 passengers | about 700 – 2,000 miles | 476 to 518 mph | for comfortable short- to mid-range distances |
| Midsize Jet | up to 10 passengers | about 1,300 – 1,500 miles | 422 to 541 mph | to fly nonstop from coast to coast |
| Super midsize Jet | up to 10 passengers | about 3,500 – 4,000 miles | 490 to 590 mph | for longer flights |
| Heavy Jet | up to 18 passengers | about 6,000 miles | 480 to 551 mph | traveling overseas in luxury for an intercontinental flight |
| Turboprops | up to 10 passengers | about 600 – 1,900 miles | 220 to 360 mph | for short- to mid-range flights |
| Ultra-Long Range Jet | up to 19 passengers | about 2,800 – 7,685 miles | 460 to 594 mph | for long-haul travels |
| Helicopters | up to 28 passengers | about 250 – 600 miles | 150 to 175 mph | for passenger and cargo transportation |
What are the benefits of flying a Stuart private jet?
Stuart jet charter has several undeniable advantages and is in high demand. With a private jet charter Stuart FL, we accompany you during the entire flight and guarantee your privacy and professionalism. Also, with private plane charter Stuart there is an option to order individual onboard meals, hotel transfers, or group charter flights. We are available 24 hours a day to provide you with a full range of private aircraft rental services.
Popular destinations near Stuart by private jet
Panama City Beach – is a popular vacation spot in the southern US.
Naples – is one of the wealthiest cities in the United States and a popular tourist destination.
Fort Lauderdale – is a sophisticated cultural center with impressive tourist infrastructure and many hotels.
Orlando – is a city of theme parks that draws 51 million visitors annually.
Miami – by the Atlantic coast, is known for its Latin culture and fiery nightlife.
Our clients travel on efficient and comfortable private jets. If you haven't found the answers to all your questions, you can contact our experienced and reliable team at any time or visit our air charter FAQ page.