Monarch Air Group provides private air charter in Sint Maarten. Our clients benefit from top-notch service, unrelenting dedication to safety, wide selection of aircraft, and years of experience in chartering private jets. To obtain a free quote, please use our online quoting tool provided below, or call toll-free 1-877-281-3051.
Charter a private jet in Sint Maarten
Private Jet Charter to Sint Maarten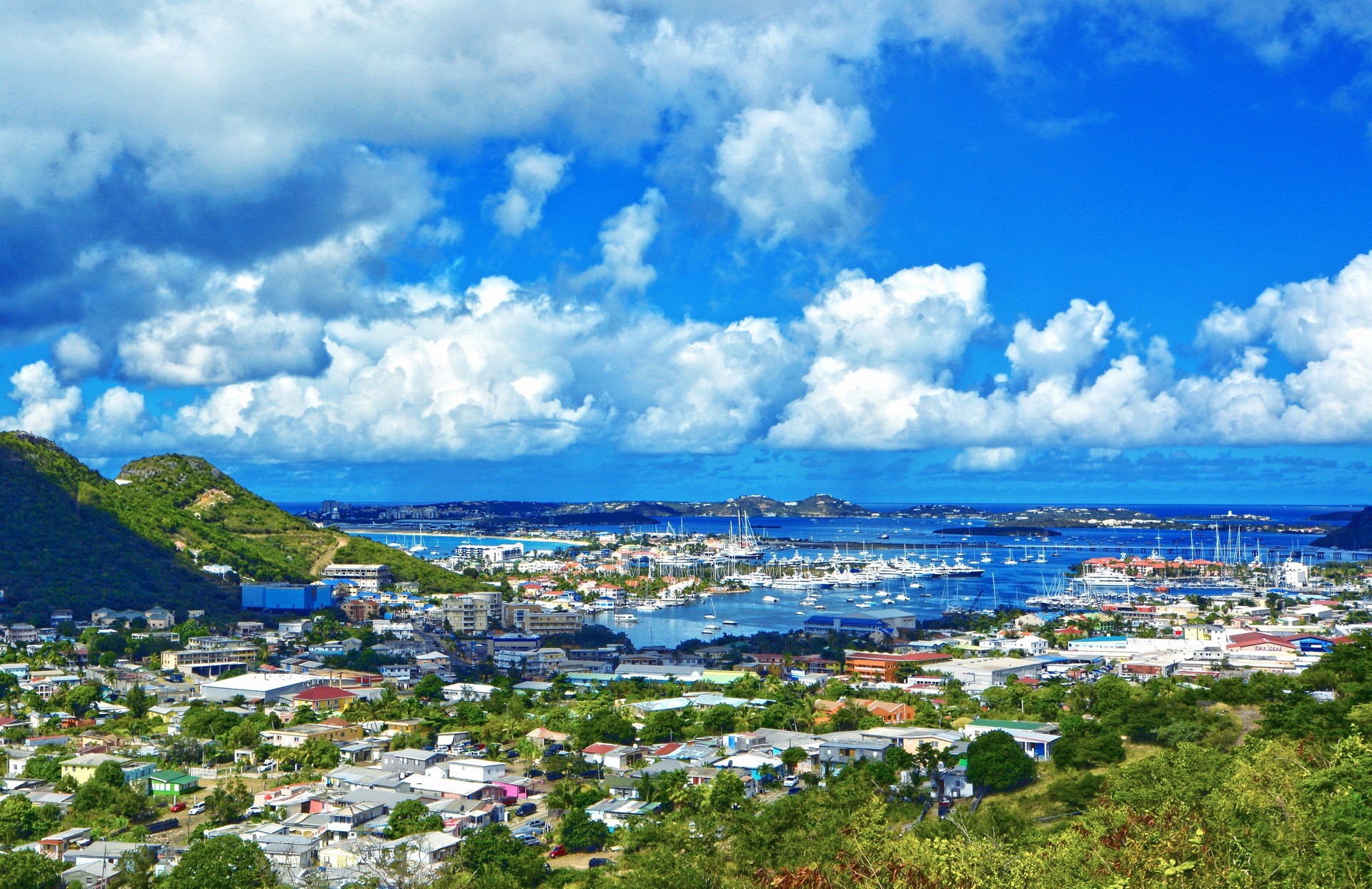 Monarch Air Group offers private jet charter services to and from Sint Maarten, Netherlands.
Sint Maarten is a small island in the Caribbean that is divided into two distinct territories: the French side and the Dutch side. The Dutch side of the island is known for its white sandy beaches, crystal clear waters, and vibrant nightlife. Sint Maarten private jet charter is also a destination with a rich history and culture shaped by the island's colonial past.
One of the main attractions when renting a private jet to Sint Maarten is its beautiful beaches. Some of the most popular beaches on the island include Maho Beach, Simpson Bay Beach, and Cupecoy Beach. In addition, you can take a catamaran or sailboat tour around the island or take a ferry to nearby islands like Anguilla or St. Barts.
Sint Maarten private jet charter offers an ideal setting for water sports enthusiasts. Its warm tropical climate and clear waters provide the perfect conditions to indulge in activities such as snorkeling, scuba diving, jet skiing, and parasailing. Paddleboarding is a top pick among visitors, as it offers the opportunity to leisurely discover the island's secluded coves and coastline.
Explore the island's history when booking a private jet to Sint Maarten. The architecture, museums, and historical sites of Sint Maarten reflect its rich history. Fort Amsterdam, Fort Louis, and the St. Maarten Museum are some of the noteworthy historical sites on the island. In addition, you can explore the island's colonial-era plantations and sugar mills through guided tours to gain a deeper understanding of its past.
The main airport on the Caribbean island of Saint Martin is Princess Juliana International Airport. The airport sits near the beach of Simpson Bay Lagoon on the Dutch side of the island, in the country of Sint Maarten.
Sint Maarten Private Jet Rental Cost
The starting prices for private jet flights to St Maarten (one way) vary based on the type of aircraft used. A turboprop typically costs around $1,800 – $2,600 USD per hour, while a light jet costs $2,400 – $3,900 USD per hour. A midsize and super-midsize jet comes in at $4,200 – $8,100 USD per hour, and a long-range jet or group charter flight on a VIP airliner can cost $7,200– $17,800 USD per hour or more.
Private Jet Airports near Sint Maarten
CCE, Grand Case, St Martin, Guadeloupe.
SFG, Esperance, St Martin, Netherlands.
SXM, Princess Juliana International, Philipsburg, St. Maarten, Netherlands.
FAQ: Private Jet Flight to Sint Maarten
Why Choose a Private Jet to Sint Maarten with Monarch Air Group?
When Monarch Air Group manages your private jet flight to St. Maarten, we prioritize your comfort, safety, and pleasure. In addition to being tailored to your requirements, our customized private flights include additional amenities to make your trip more enjoyable.
What Types of the Private Jets Can Use for Sint Maarten?
Sint Maarten's private aircraft selection is primarily influenced by price, passenger count, required range, and route. In addition, our company offers customized, one-of-a-kind private aircraft charters to ensure optimum privacy and time savings for a stress-free and enjoyable journey.
What are the Benefits of Flying a Sint Maarten Private Jet?
Private flights to Sint Maarten offer several advantages over alternative modes of transportation. Our reputable private jet rental company provides flexible, cost-effective travel options based on your preferences, available time, and budgetary constraints.
Can I Bring My Pet on a Private Jet to Sint Maarten?
On flights to Sint Maarten operated by Monarch Air Group, pets are permitted. However, we recommend informing us in advance to ensure compliance with the city's companion travel regulations. To ensure the safety and comfort of your pets, select a plane with a pet-friendly cabin.
Popular Destinations Near Sint Maarten by Private Jet
Anguilla is a small, flat island located in the eastern Caribbean. It is known for its pristine white sand beaches and turquoise waters, making it a popular destination for tourists seeking a peaceful and secluded vacation.
Philipsburg is the capital of Sint Maarten, located on the Dutch side of the island. It is a bustling town with a vibrant waterfront area, shopping districts, and historical sites like Fort Amsterdam. Philipsburg is also a popular cruise ship port, with many ships docking at the Great Bay Harbor.
Simpson Bay is a residential area located on the Dutch side of Sint Maarten. It is known for its long, sandy beach and calm waters, making it a popular spot for swimming and water sports. Simpson Bay also has a marina and many restaurants and bars, making it a popular tourist destination.
Scrub Island is a small, private island located in the British Virgin Islands. It is known for its luxury resorts and stunning natural beauty, with many hiking trails, beaches, and snorkeling spots to explore. Scrub Island is accessible by ferry or private boat, and is a popular destination for honeymooners and couples seeking a romantic getaway.